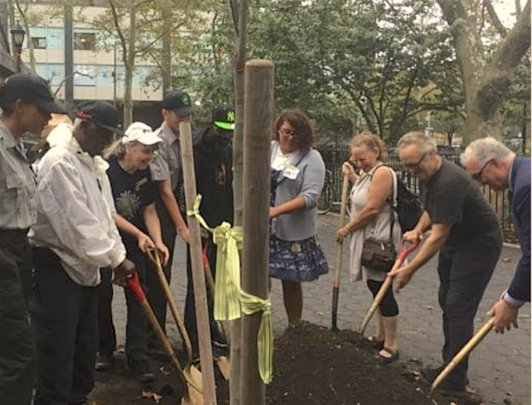 2020 is an important year for clear vision on climate health, and Green Map NYC's diverse local projects are moving forward in hopeful new ways.
Waste! We can design waste out to join the circular economy: In January, we worked with SUSDesign and hosted their unique circular design workshop at NEW INC. Attracting a cross-section of local product designers and makers, the workshop was so successful that a second Circular Design workshop is being planned - tentatively for March 20 - watch for updates on the Circular City website and on Twitter.
Toilets! Yes! A new public comfort station is opening at the Stanton Building on the Lower East Side! Step One toward return of this former recreation building to the community, these shiny new stalls are a milestone in our long-term collaboration with University Settlement, FABNYC and Sara D Roosevelt Park Coalition. From Green Map NYC's perspective, crosscutting spaces like these can build much-needed social resilience. Responding to the impending loss of nearby East River Park, we have drafted a nature-based concept, and welcome your responses to this vision.
Street Trees! Roosevelt Park was also the scene of our SDGs in the Park event in Fall 2019. There, we planted the first of 1,000 street trees that will soon shade our overheated community, initiated by our campaign and supported by CB3 and NYC Parks. This, and other climate actions in our year end report, were accomplished thanks to your support.
Nature! Green Map NYC is taking part in the emerging ReNature NYC coalition as well, aiming to preserve and regenerate verdant spaces across the city, as well as through participation in the 2020 Earth Celebrations (and other local revisionings). We are part of an exciting infrastructure re-use project, DutchKillsLoop.org. Our preparedness for bicyclers video is the featured first case study in Shareable's new guide to collective resilience, too!
Maps! We're planning to build on the success of Refresh LES. Our 2019 map of free, cool and healthy places is becoming a model this year, so we can share our open process as the season heats up. In support of Green Mapmaking everywhere, we are currently beta testing our new mapping platform in development, too.
Many thanks to each of our GlobalGiving donors! We'll share more about climate and collaborative responses in our next report.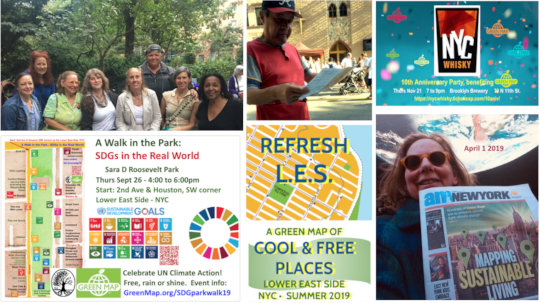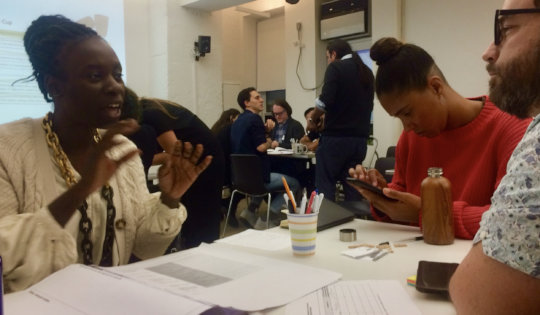 Links: