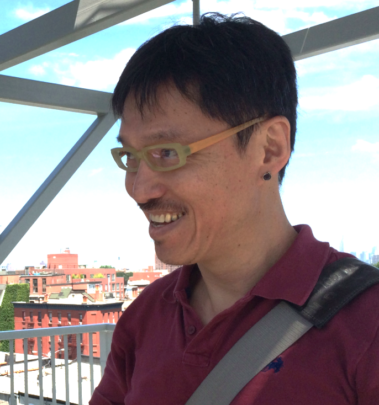 GlobalGiving Donors, we want to introduce you to Josh Yu, who joined the Green Map System Board of Directors in 2015. Born in Asia, and now a longtime New York resident, we asked what attracted him to Green Map, and Josh replied,
"Green Map serves communities to build stronger network in sustainability. ."
In July, the US State Department invited Green Map for an exchange meeting with five Chinese visitors under the auspices of the International Visitors Leadership Program exploring "Environmental Issues at the Municipal Level in the U.S".
As this group was interested in learning about public and private efforts to build support for environmentally responsible development, biodiversity protection as well as sustainable land and water management programs, we invited Josh to join us. It was a lively exchange! He shared his hopes for Green Map in China and Taiwan:
"Exactly like what Green Map did in New York, through education, Green Map can help the communities in China and Taiwan build stronger network in sustainability. ".
Although the visitors requested no photos, together, we followed up with these five leaders as "Green Map provides the tools for communities to promote sustainability. ."
In July, a small group in Shenzhen joined us as a new Green Mapmaker - we look forward to sharing updates from this project and others in China and Taiwan in our next report. Our best wishes and thanks for Summer!