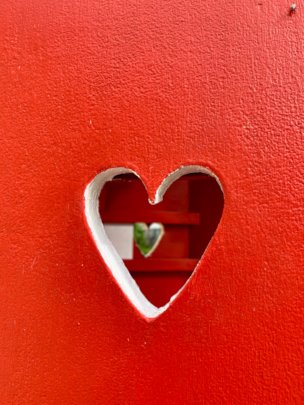 The resilient and proud residents of the US Virgin Islands continue to rebuild nearly two years after two devastating back to back hurricanes in the fall of 2017. On September 20th, Hurricane Maria charged over St. Croix, less than two weeks after Hurricane Irma took its toll on St. Thomas and St. John. The funds you provided have assisted in rebuilding homes and businesses, providing psychosocial support, re-establishing health and wellness facilities, have supported community- and youth-led efforts to improve marine resilience, and more.
For nine days in June, I had the chance to spend time on these three beautiful islands, each of which is slowly recovering, physically and emotionally. Below I'll highlight each island, hoping to share some insights into these three unique and special communities.
The southernmost USVI, St. Croix, is often first to be struck during hurricane season. Even without the devastation caused by 180 MPH winds and landslides, the social sector on this oasis has a lot of work to do. St. Croix has a long history as a trading center (remember, Alexander Hamilton came to NY from St. Croix). It was offered up by the territorial government as a place to locate manufacturing plants. For years, an oil refinery and aluminum plant contaminated the ocean, groundwater, and air, eroding mangrove estuaries and choking agriculture as a viable business for locals. Currently two rum distilleries (in full disclosure, one owned by GlobalGiving's partner Beam-Suntory) are in full operation, working with the community to reduce their environmental impact.
Those trends are beginning to reverse themselves due to leaders like Sommer Sibiliy-Brown of VI Good Food Coalition. VIGFC is working with farmers to build their skills and knowledge of sustainable farming techniques, providing much-needed equipment, and helping to create viable businesses. We visited Sejah Farm, and had the chance to hear directly from Dale and Yvette Brown about the impact of climate change and storms on their farms. They shared with us their tireless work spent on rebuilding and helping others do so as well (we also sampled the freshest, spiciest arugula you'd ever hope to taste). Three days later, President and Secretary Clinton visited with Sommer and the St. Croix Foundation team to see the first of a dozen "Farm Tiendas," or portable "farm stands" that are being constructed. These market stands will provide an outlet for farmers to distribute fresh produce (and more) to people across the island.
From St. Croix I traveled to the Clinton Global Initiative Action Network gathering on St. Thomas. This convening boasted nearly 500 disaster recovery and resilience practitioners. Thanks to your support, GlobalGiving was proud to join representatives of the three Long Term Recovery Groups, who will be fiscally sponsored by the St. Croix Foundation, to make a commitment to provide $250,000 in funding so that these groups can reach more families currently waiting for assistance.
On St. Thomas alone, there are more than 5,000 people waiting to have a case worker assigned to help them navigate rebuilding their homes and livelihoods, to access counseling or job training, and to work as their advocates with public and private insurance and rebuilding agencies. Imani Daniel, Executive Director of the St. Thomas Recovery Team, has been at the forefront of the effort to help the most vulnerable people in her community after hurricanes Irma and Maria. "GlobalGiving's support enables us to say 'yes, we can help' to our neighbors who've heard 'no' far too many times. GlobalGiving's approach is worth investing in; it should be considered the model for the future of disaster recovery collaboration." said Daniel.
Once the CGI summit concluded, I was ready to take the short ferry to St. John, a place I visited as a tourist nearly a decade ago. Arriving into the bustling Cruz Bay dock at sunset, I was reminded why it has become home to so many mainlanders attracted by the island vibe, vibrant local culture and nearly 15,000 acres of national park.
St. John has only a fraction of the population compared to its sister islands, but suffered the same crippling blow in 2017. Power was nearly non-existent for months. Fishermen struggled to regain livelihoods as their boats were smashed to pieces by the category five winds of Hurricane Irma. Hundreds of homes were damaged. Curvy, hillly roadways were blocked by trees and wires, making cross-island travel challenging.
On St. John I met with all of the primary leaders of the Resilient Housing Initiative - The St. John Community Foundation, St. John Angels Long Term Recovery Group, Love City Strong, and All Hands and Hearts. After a long day volunteering with All Hands and Hearts, I spent the following day visiting with long time, local homeowners still coping with the aftermath of the storm (19 months later!) and hoping that their family homes will soon be habitable again.
One example was Carmen, whose father built the home in which she raised her four daughters. Due to a variety of technicalities, Carmen had been waiting for her roof to be replaced for nearly 20 months. The day I visited, the crew from Love City Strong was there, having been called into action by a Long Term Recovery Group case worker. Examples like this one demonstrate the power donors like you can play in improving the lives of others.
We will continue to bring you stories of resilience and strength from these beautiful, special United States islands.
Warmly,
Donna + the GlobalGiving Team