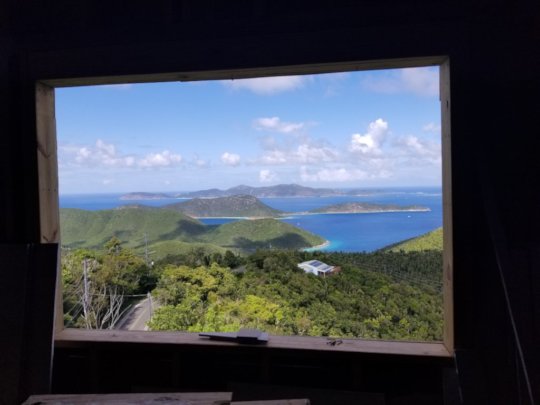 Our thoughts are once again with Texas and our nonprofit partners like Bayou City Waterkeeper in Houston, TX. The area is recovering from winter storms that left many residents without power and water for days. But Texas' water problems started long before the winter storm.
"A denial of climate change means no real planning has been done to prepare infrastructure to meet increasingly extreme weather, from hurricanes like Harvey to the current freeze—but also more ordinary heavy rain events that our region faces," said Kristen Schlemmer, legal director at Bayou City Waterkeeper.
Over in Florida, the Federal Disaster Case Management Program provided by FEMA has ended for survivors of Hurricane Michael. The work is not over, so nearly 300 impacted families and individuals were referred to Doorways of Northwest Florida and another local nonprofit to receive continued support. At the same time, Doorways of NWFL has been helping distribute CARES Act funding. This provides support to cover rent, mortgages, utilities, child and elder care, and food expenses for households that lost income due to COVID-19.
Meanwhile, in the USVI, the St. John Community Foundation's disaster case management team identified 31 more homes that won't be repaired under any government program. Organizations like theirs can help fill the gaps, but some residents have had to move on, leaving their homes and the islands behind. Others are still living in tents awaiting a better future. Due to pandemic lockdowns and the limited open hours of the permitting office, the work of reconstructing homes has slowed. Some home projects have been finished though.
One senior citizen, "JN," moved into her fully rebuilt home a couple of months ago, thanks to the work of St. John Community Foundation. The community came together and donated four pallets of concrete blocks for the walls. Donations from individuals helped hire the labor to build the walls, install windows and doors, and pour a strong hurricane ready concrete roof.
The communities supported by the Island Spirit Fund have suffered setbacks that drive home how important it is to adapt. Bayou City Waterkeeper is working with—rather than against—nature for long-term resilience. Doorways of Northwest Florida is guiding their clients amid three states of emergency (two natural disasters and a pandemic). St. John Community Foundation is figuring out how to build homes with more paid labor while volunteers are unavailable.
Flexible funding from donors like you give these organizations the freedom to invest their time and resources where they are needed most. Thank you for listening to and being part of their stories.