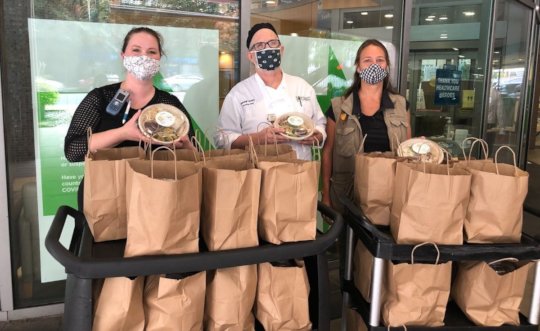 As we take a moment to reflect during the most devastating fire season on record in the West, we are moved by your generosity during this difficult time. The fire season is far from over, but we thank you for responding immediately to the needs of Californians across my home state.
The first round of distributions from the California Wildfire Fund was sent at the end of August. During that time, the most critical needs were in the greater San Francisco Bay Area as the LNU, SCU, and CZU Complex fires were forcing families to flee their homes and calling upon first responders like never before.
Thanks to your support, these organizations are jumping into action:
World Central Kitchen is keeping first responders and impacted families fed. Our long-time partner was quick to mobilize across northern California and provide meals to first responders and those who lost their homes or livelihoods to the deadly flames. Partnering with local restaurants from Vacaville to Santa Cruz, these chefs and volunteers provided more than 30,000 meals to first responders and evacuees in the last two weeks of August.
Puente is ensuring rural community members are safe and sound. Puente serves the San Mateo County South Coast communities of Pescadero, La Honda, Loma Mar, and San Gregorio. Puente team members — many evacuees themselves — staffed evacuation centers, connected community members to resources, provided translation services, and delivered supplies and masks to farming communities. They continue to handle food distributions and COVID testing as families return home.
The Community Foundation Santa Cruz County is assisting local, community-led nonprofits. The nonprofit is making grants from its Fire Response Fund, based on the immediate and emerging needs of families and first responder organizations in Santa Cruz, Boulder Creek, and other severely impacted communities.
As the fire season rages on, GlobalGiving will continue to closely monitor the situation and keep you updated on additional opportunities to support the survivors of the California wildfires. We are committed to providing ongoing support to those most affected, long after the media moves on.
Your generous support makes this work possible.
Thank you!
With Gratitude,
Donna Callejon + the GlobalGiving Team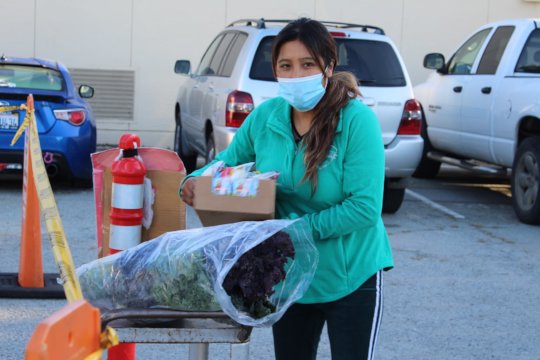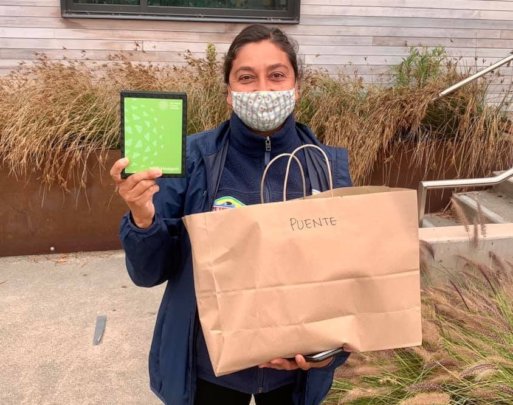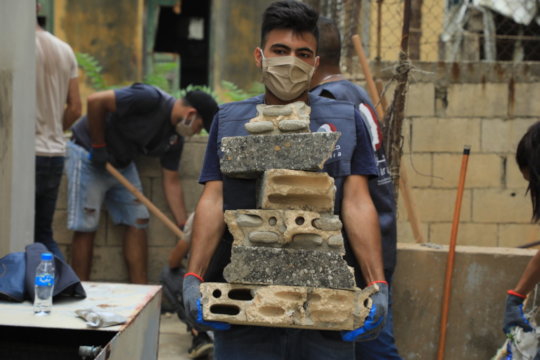 Thank you for your continued generosity during these difficult times.
As you know, Syrian refugees are facing immense challenges with the COVID-19 crisis, and now the Beirut port explosion is further threatening their safety and livelihoods.
On August 4, an explosion was set off in an industrial neighborhood in Beirut, Lebanon. At least 34 Syrian refugees were among the 200 killed, though UNHCR fears this number will rise. Though Syrian refugees are in the minority of people affected by the explosion, they face heightened risks because, without family ties, they are less likely to be searched for. The Lebanese government is making it increasingly difficult for these refugee families to receive aid, which further compounds the challenges they're enduring with the ongoing pandemic.
Thankfully, our partners have quickly jumped to action to provide emergency supplies and support where it's needed most. That's why GlobalGiving recently made a round of emergency grants to support these organizations hard at work supporting Syrian refugees by:
Making sure basic needs are met
Our friends at

Insan Association

are on the ground providing much-needed medicine and personal hygiene items. The staff is also cooking and distributing meals, giving mattresses and bedding to those who need it, and providing supplies to help new moms continue caring for their babies in the aftermath of the crisis.

Nonprofit partner

Developmental Action without Borders/Naba'a

is supporting Syrian refugees, children, and elderly individuals by committing to meet the urgent and basic needs of 500 families in the wake of the explosion.
Providing home repairs and helping hands
It's no secret that our nonprofit partners are tuned in to their community's needs and are doing all they can to provide vital support in this tumultuous time. This is why I must say once again: thank you for supporting a community-led approach to disaster recovery. We look forward to providing more updates on how your contribution is making an impact in the coming months.
With Gratitude,
Claire + the GlobalGiving Team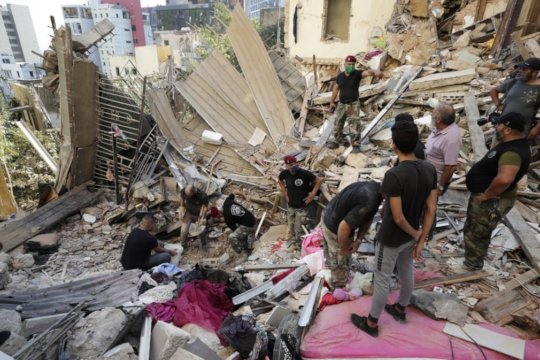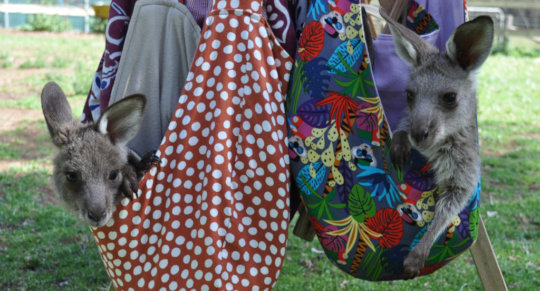 It has been more than nine months since the peak of the bushfires across Australia. In that time, the COVID-19 pandemic has upended the world. The current realities imposed by the pandemic have only made the long journey to recovery for fire-impacted communities and ecosystems in Australia more complex and arduous.
Thank you for standing together with more than 23,000 others to support bushfire relief and long-term recovery. Your generosity continues to make it possible for GlobalGiving's local nonprofit partners in Australia to effectively address the medium- to long-term impacts of the bushfires. Frankly, the challenges facing our partners remain immense. According to recent government reporting, the bushfires burned between 24 and 40 million hectares, displaced hundreds of communities, tragically killed more than 30 people, and killed or displaced an estimated 3 billion animals. The dedicated work of our local partners on a daily basis, however, provides hope as they lead the way to recovery for fire-impacted communities and ecosystems.
Here is a snapshot of how three of our partners are contributing to bushfire recovery thanks to your donation:
The Foundation for National Parks & Wildlife (FNPW) has launched its second phase of bushfire response, called Healing Our Land. Building on the organization's initial emergency relief operations in support of wildlife rescue and rehabilitation, the Healing Our Land program is aimed at the restoration and regeneration of devastated ecosystems in all fire-impacted states in Australia. To date, the organization has provided direct financial assistance to nearly 10 community projects in New South Wales and South Australia. For example, FNPW has invested in expanding a network of nest boxes on Kangaroo Island to support insectivorous bats, pygmy-possums, and several bird and reptile species.


NSW Wildlife Information Rescue & Education Service (WIRES) remains keenly focused on the massive loss, injury, and displacement of native wildlife across Australia during the bushfires. Through its myriad bushfire recovery programs, WIRES has funded more than 240 projects nationally in support of licensed wildlife carers, critical koala research with the University of Sydney's Koala Health Hub, and ecosystem restoration in partnership with Landcare Australia and the Australian Wildlife Conservancy.


Foodbank Australia continues to see an unprecedented rise in the demand for food relief across Australia due to the ongoing impacts of COVID-19. This trend is especially concerning in fire-impacted communities. As a trusted organization that forms part of the official emergency response network in the country, Foodbank Australia remains a central conduit for connecting local community pantries with reliable food supply chains.
But the recovery and our nonprofit partners' work is not over. Here's what's next:
By early October, GlobalGiving will award additional funding of up to $1 million to local nonprofit partners in Australia that continue to serve on the front lines of the bushfire response. In our next update to you, we will share more details about these upcoming awards and the recovery work they will fund.
We believe that local organizations understand and address their communities' needs better than anyone else. Thanks again for your generosity and dedication to supporting local disaster relief and recovery efforts.
With gratitude,
Chase + the GlobalGiving Team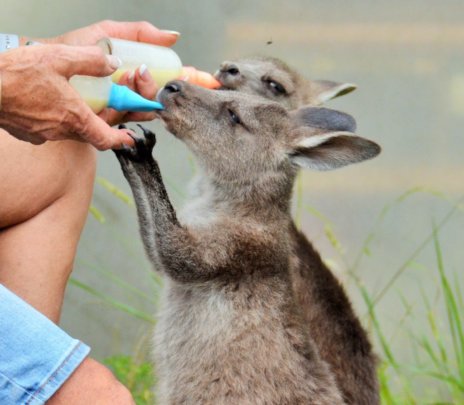 WARNING: Javascript is currently disabled or is not available in your browser. GlobalGiving makes extensive use of Javascript and will not function properly with Javascript disabled.
Please enable Javascript
and refresh this page.