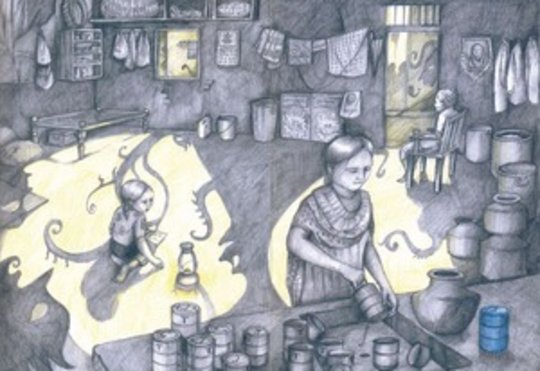 Dear Girl Effect Supporters,
Thanks to your continued generosity, The Girl Effect Fund has raised almost $250,000 on GlobalGiving for its beneficiary organizations.
The Girl Effect tells us that if we invest in a girl, she will do the rest.
The following project updates demonstrate this very principle. Here are a few ways that your investments in the world's girls are paying off:
Inspiring Girls to Become Entrepreneurs In India, Be! uses multimedia to inspire girls to choose to become entrepreneurs and to solve the social, economic & environmental problems they face in their lives.
With your support, Be! is creating a graphic novel that features the character of Tara, a young girl who starts her own enterprise by renting solar lanterns to street vendors and residents in her community—and changes her life and her whole community in the process!
Life and Livelihood Skills for Young Women In Tanzania, BRAC will be hosting a life skills training course to help adolescent girls acquire skills like critical thinking, self awareness and negotiation and to learn about early pregnancy, early marriage, reproductive health and HIV/AIDS. To prepare for these trainings, the life skills training course has been provided to mentors who will work with the adolescent girls.
In addition, BRAC has been hosting livelihood trainings that empower adolescents economically in fields such as tailoring, photography, food processing, computers, and agriculture.
BRAC is getting the parents and wider community involved in supporting the girls as well. Community involvement is occurring through forums with the girls' mothers, parent meetings and workshops with community leaders.
Microfinance Groups Build Girls' Savings In Bangladesh, BRAC is operating 50 girls' groups being led by trained teenage leaders and mentors. In addition, microfinance groups are running and all of the members are saving with the program. Approximately 40% of members between the ages of 15 and 21 have borrowed from the program to invest in an income-generating activity.
As these projects show, when you invest in a girl, she will do the rest. Thank you for supporting girls through The Girl Effect.
Sincerely, The GlobalGiving Team