Thank you so much for supporting Education for Children in Port Au Prince this past month!
Through the generosity of 82 people, we were able to raise $2,119 that will go to Education for Children in Port Au Prince run by European Disaster Volunteers. Together, we provided enough funds to build a transitional classroom which will serve orphans and children from the local community in Port Au Prince, Haiti.
In a recent update, Emma Taylor noted that the project has "recently completed a transitional classroom at the Mix de Sabauth School and will soon be making further improvements to the school's infrastructure. These classroom builds provide safe space [for] children to attend school - a critical need in post-earthquake Port au Prince. In addition... our volunteers have also begun another build at another local school. Together, the classroom construction and school improvements at these two schools will provide a safe place for more than 100 children to attend class. And that's just the beginning. We've recently also provided our first 25 scholarships to children." We are thrilled to hear about the incredible work European Disaster Volunteers is doing and are proud to support their efforts through the Project of the Month Club.
This month, we're pleased to announce that 100 Elementary Scholarships For Liberian Children is the project of the month for March 2011.
100 Elementary Scholarships For Liberian Children is run by More than Me Foundation and helps children get off the streets of Liberia and into school. More than Me provides children with scholarships to attend school as well as with uniforms, books, supplies, and a matched mentor. At school children learn proper nutrition, are provided with immunizations, and learn about disease transmission prevention.
Stephanie Hood, the Executive Director of More Than Me Foundation, says, "The collective power of GlobalGiving astounds our all volunteer nonprofit, More than Me Foundation, everyday. The donations made through the Project of the Month Club this month means 10 more years of financial support for education including tuition, uniforms, books, supplies, maxipads, and gym shoes-anything our girls in the West Point area of Monrovia, Liberia need to get to school, and stay there."
"Featured in the top photo are two girls, Agnes (left), a More than Me scholarship program recipient, and Winnie (right), one of the girls on our waitlist for next year. What can 10 years of education mean to these girls? Agnes lives in the West Point neighborhood of Monrovia, a disadvantaged neighborhood of one of the poorest countries in the world, Liberia. Agnes' family brings in only $150 a month which does not leave enough money after food and rent for Agnes to attend school. Agnes is playful, she has a HUGE personality and she loves to play school. Though only 5 years old she pretends she can read and loves holding books. When asked why she wants to go to school Agnes told us she wants to 'write books about the ABCs.'"
"Fast forward 10 years. At 15 Agnes will be at high risk in her neighborhood of West Point. High risk for prostitution, drug addiction, HIV/AIDS, human trafficking, early pregnancy, disease, and rape. Education will decrease the likelihood that Agnes will be stuck in an inescapable cycle of poverty. Agnes will be empowered and in turn empower her children."
"Your donations are changing a life which in return will change lives. Agnes is one girl, there are so many more, like Winnie, that are on our waitlist and who we are working tirelessly to find funds to put into school."
"Thank you GlobalGiving donors for supporting our work in Liberia-getting girls off the streets and into classrooms."
It is projects and stories like these which inspired the creation of the Project of the Month Club.
If you know of someone who you think would enjoy joining the project of the month club, we encourage you to send them an email or share it on Facebook.
We'll be in touch next month to report on the impact we've made together and tell you about our next exciting Project of the Month. Until then, we welcome your feedback about the Project of the Month and this monthly report.
Thank you again for your support,
Mari and the GlobalGiving Team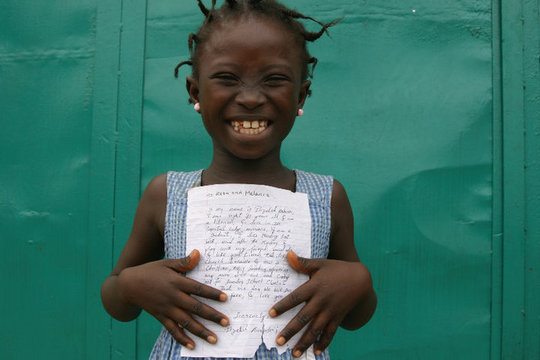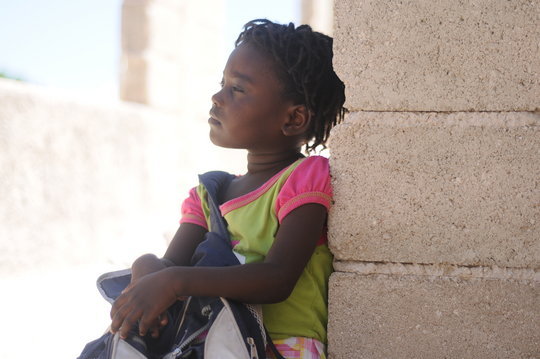 Links: