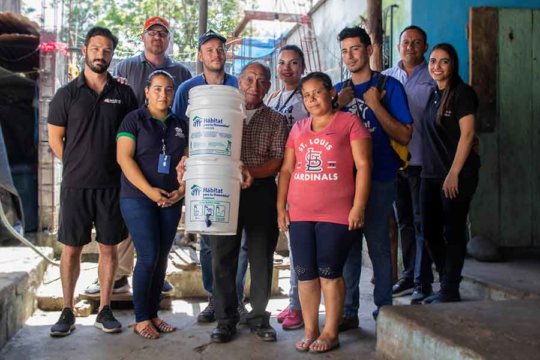 It's been five months since Guatemala's deadliest volcanic event in nearly 90 years, and our nonprofit partners remain hard at work assisting survivors of Volcán de Fuego's violent eruption.
Thanks to 980 generous donors like you who've raised more than $113,000 for community-led relief and recovery efforts, we've continued to receive encouraging reports of progress being made toward recovery:
Fundacion Habitat para la Humanidad Guatemala's team spent several weeks after the eruption identifying and supporting 165 sheltered families living with 58 host families, as this population was being missed by other NGOs and government bodies. They've distributed 52 water filters and 50 wood-burning smokeless stoves to the host homes, helping both the sheltered families and their hosts have access to clean water and healthy kitchens. They're also working with 16 families from areas now deemed uninhabitable by the Guatemalan government to build new homes on newly purchased land in a residential area called Valle de la Flores.
Asociación Generando (ASOGEN), in coordination with their partners at the Global Fund for Children, opened a shelter for families who fled El Rodeo village in Chimaltenango, and provided the evacuees with food, clothing, and medicine. They also launched a psychosocial care program to support children coping with trauma after the volcanic eruption.
Thank you again for your generosity, and for making the wise decision to donate cash to fund relief and recovery work after a natural disaster—it allows responders to quickly access the resources they need to address the most urgent needs of survivors while potentially helping revitalize local economies rather than disrupting them.
Stay tuned for more updates in the coming months about the continued impact your donation is making on recovery efforts in Guatemala.
Warmly,
Will Frechette + the GlobalGiving Team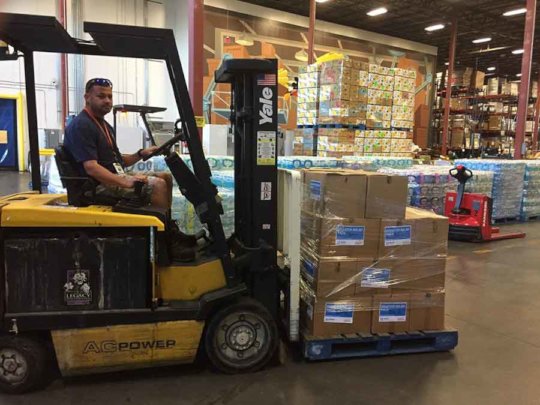 The strongest storm to make landfall in this year's Atlantic hurricane season, Hurricane Michael ripped through the Florida Panhandle with 155 mph winds, torrential rains, and massive storm surges that devastated coastal communities. The record-setting storm knocked out power for 1.2 million customers across the region, caused billions of dollars worth of property damage, and claimed 60 lives. Communities directly Michael's path, like Mexico Beach and Panama City, suffered catastrophic damage that will likely take years to recover from.
In response to the devastation, more than 1,600 GlobalGivers like yourself generously donated more than $225,000 to fund community-led relief and recovery efforts. And thanks to that support, our vetted nonprofit partners have been working hard to assist affected communities:
In the days leading up to Michael's landfall, volunteers at the Second Harvest Food Bank of Central Florida in Orlando began piecing together disaster relief boxes of canned meats, fruits, vegetables, and shelf-stable milk that could meet the needs of a family of four for a week. In the storm's aftermath, they've trucked these boxes across the storm-devastated region, making sure that families have steady access to food while supermarkets are largely unavailable.
Fuel Relief Fund brought their expertise in distributing vital free fuel supplies to ensure that first responders, hospitals, local police and fire departments, nursing homes, and everyday residents in communities recovering from Hurricane Michael's destruction were able to fuel their vehicles and generators.
Teams of veteran volunteers from the North Carolina Military Veterans Hall of Fame traveled from their home state, where they've been assisting residents recovering from Hurricane Florence just weeks prior, to the Florida Panhandle to help some of the communities hardest hit by Michael, like Mexico Beach and Panama City. They've been distributing essentials like food, clothing, blankets, and hygiene supplies to residents in affected areas, as well as helping clear debris and salvage possessions for homeowners so that repairs can get underway.
As immediate relief efforts transition into long-term recovery work, we'll continue to update you on the progress of our nonprofit partners and the communities where they work and the impact of your donation. And we'd like to especially thank you, not just for the fact that you've generously supported our Hurricane Michael Relief Fund, but for how you've supported it—by making the smart decision to give cash. Donating money after a disaster allows for quicker and more efficient deployment of resources and supports, rather than disrupts, local economies.
Warmly,
Will Frechette + the GlobalGiving Team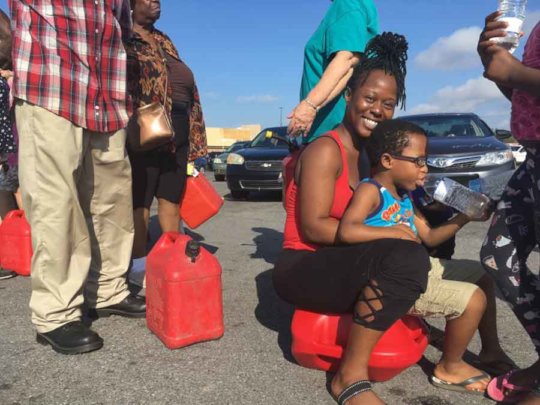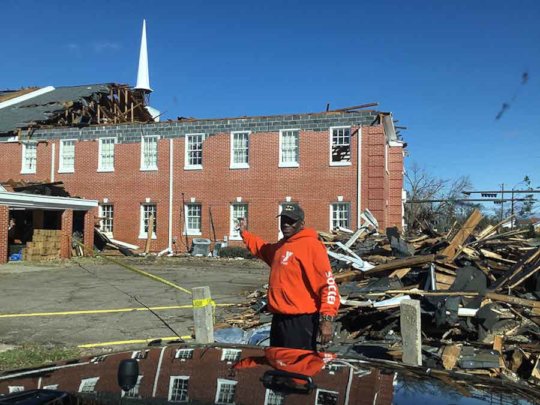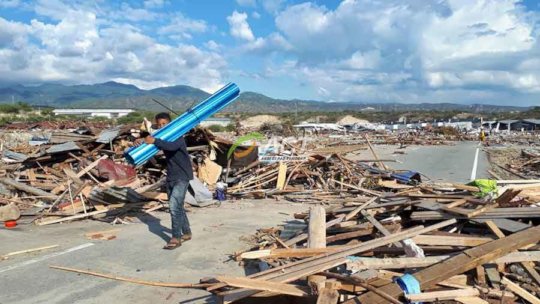 As reports began to spread of a massive 7.5-magnitude earthquake on the Indonesian island of Sulawesi on September 28, it was hard to believe some of the first images that reached the media, like the cellphone video of a 15 foot-high tsunami sweeping through the coastal city of Palu, or the aerial photos showing how soil liquefaction triggered by the earthquake leveled Palu's Balaroa neighborhood, destroying 1,747 homes.
In the days that followed, we started to comprehend the full extent of the devastation—the earthquake and tsunami had combined to claim 2,256 lives, injure 10,679, and displaced more than 206,000 people from their homes.
In response, thousands of generous GlobalGivers like you stood with the people of Indonesia in their time of need, donating more than $433,000 to fund community-led relief and recovery efforts by our trusted nonprofit partners. Here's a look at the progress so far:
In the months to come, we'll continue to keep you updated on the progress of the recovery. And thank you again, not just for donating to our relief fund, but for making the smart decision to donate cash, rather than physical goods. Giving money after a disaster allows for quicker and more efficient deployment of resources and supports, rather than disrupts, local economies.
Warmly,
Will Frechette + the GlobalGiving Team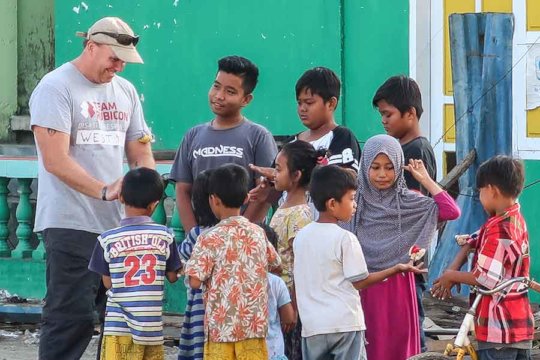 WARNING: Javascript is currently disabled or is not available in your browser. GlobalGiving makes extensive use of Javascript and will not function properly with Javascript disabled.
Please enable Javascript
and refresh this page.