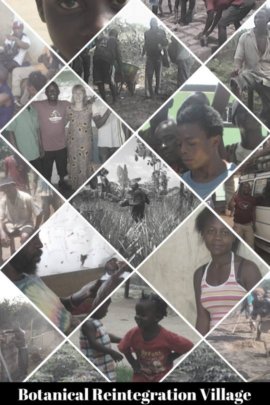 What's New at the BRV!
We're excited to inform you that the construction work at the BRV is almost complete! IDEFOCS tells us that there is roughly three weeks more work to be done before the center is ready. However, the rainy season approaches quickly in Liberia and it is crucial that we get the building finished before the roads become too dangerous.
We've also been hard at work here at Action10 using IDEFOCS' knowledge and expertise to design activities for the BRV that have been proven to be effective at promoting social integration for marginalized communities in the past. Our new program goes beyond drug addiction and trauma to address a wide variety of challenges facing former child soldiers and their families including limited understanding of human rights, lack of employment opportunities and stigma. We believe that this will make the effects of our three-month program more sustainable in the long-run, preventing a return to antisocial behaviors.
However, because every former child soldier is unique, it was equally important that the program could be easily tailored to the specific needs and goals of each participant. We have enlisted the help of Mr. Samuel Kupe who will provide counselling services at the BRV and ensure that every former child soldier that joins our program will receive the individual help they need to be successful.
Looking Forward – The Coming Months
The next few months will be very important for ensuring the success of project. It is our hope that we can raise 15000 USD as soon as possible so that we can begin implementing our activities at the BRV.
Our priorities are:
1. Finishing the construction of the rehabilitation center
2. Purchasing the necessary supplies for daily life at the BRV
3. Formally hiring and training the staff for the BRV
4. Arranging a workshop schedule with local organizations for the first group of former child soldiers to attend
5. Notifying the former child soldiers we have identified as our pilot group
We thank you all for your incredible support and hope that you will continue to follow our efforts to rehabilitate and reintegrate former child soldiers as we transition from the construction phase to the project implementation phase in Little Bassa.