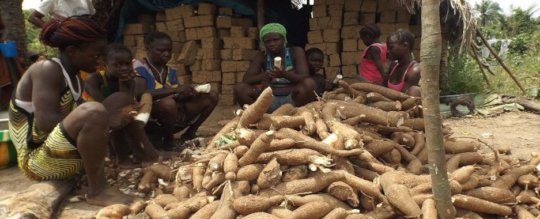 ''Voice of the Vulnerable'' is an educative, interactive and entertaining radio program designed by the Initiative for the Development of Former Child Soldiers (IDEFOCS) through its Public Relations Department.
The immense population of Ghetto dwellers, known as vulnerable people, in postwar Liberia is a major challenge to community peace and security because most of these vulnerable people are youth who are engaged in violent crimes like armed robbery, rape, and drugs abuse.
The stunning fact that is hard to resist is that most of these vulnerable persons are former child soldiers who are being stigmatized by the community and also by their families. Today, communities are being threatened by the violent acts perpetrated by these vulnerable people.
This is a terrible situation and problem that need to be solved. To help solve these problems, IDEFOCS have designed 'Voice of the Vulnerable'' to help find a possible solution to reduce the growing number of vulnerable people in the society.
Moreover, mob violence initiated by the community dwellers as a remedy to reduce the threat caused by these vulnerable people can never help to solve this problem, but rather initiate more lawlessness that can create a situation that threatens community peace and security.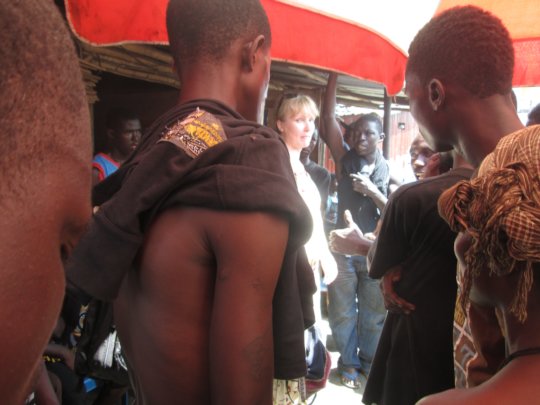 Action10 is working in partnership with S.E.VIE in Togo to bring the crucial issue of early pregnancies to light and to help local communities who have reached out in search of help.

The programme is very important and the action plan is really strong, but needs sufficient funds to cover start-up costs. Currently, our efforts are focused on raising the necessary amount of contributions through different resources in order to be able to set the project in motion and start improving lives of many young girls who are suffering from the consequences of early pregnancies.

In addition to the early pregnancies issue, this programme covers a number of interrelated side issues such as lack of awareness on sexuality and gender, lack of basic hygiene opportunities and minimal access to safe drinking water.

Although we still have a long way to go, as Action10 we would like to thank our donors very much for their care and contribution!
Links: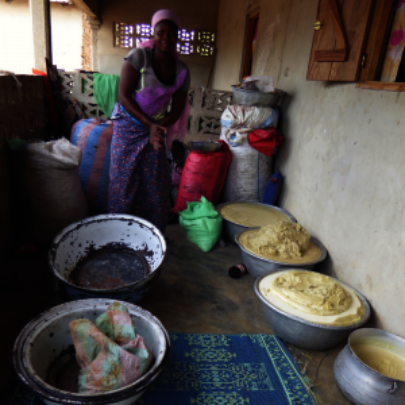 Your donation has really made a difference!
Every day, the majority of people living in the countryside in Togo suffer from malnutrition as a result of extreme poverty. Inadequate health care, poor educational facilities, and child labor compound the difficulties for many rural villagers. What's more, a husband has legal powers to restrict his wife's freedom to work and to control her earnings, reducing the development of human capital and long-term poverty reduction. Although many of these women want to contribute to the family income, they do not have the resources, support or training to join the labor market.
That's where we come in. More than 400 women entrepreneurs in 9 rural villages in Togo have set up their own businesses through the help of Action10 and as a result of your donations. These businesses address the requests by the villagers such as: producing and selling food, drinks, and clothing as well as offering medicine, medical advice and hairdressing. The entrepreneurs have been provided with small loans, business training adapted to local conditions, and weekly on-site coaching. 99% of the loans have been paid back and reinvested into new businesses.
Entrepreneurship has been the way out of poverty for so many women in Togo. But there are so much more that need our help to make this happen. Your support and donations are making possible to continue this work and change the lives of not only the women on Togo but of all the families this program is touching.
From all of them and from the Action10 team, Thank You, from the bottom of our hearts, Thank You!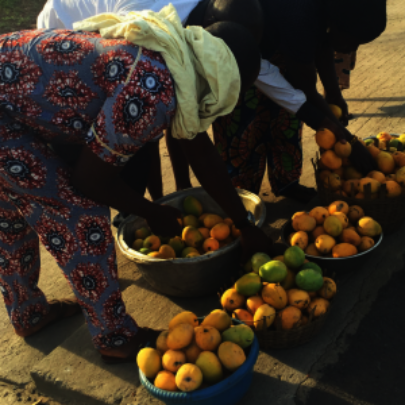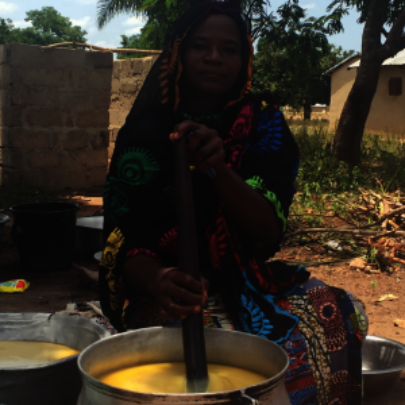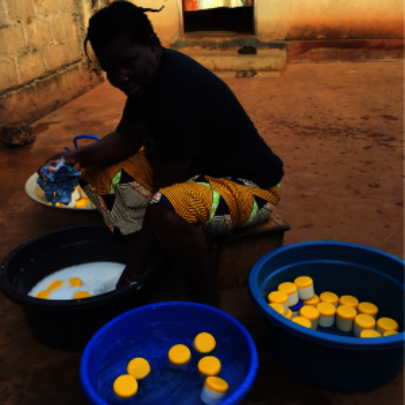 WARNING: Javascript is currently disabled or is not available in your browser. GlobalGiving makes extensive use of Javascript and will not function properly with Javascript disabled.
Please enable Javascript
and refresh this page.