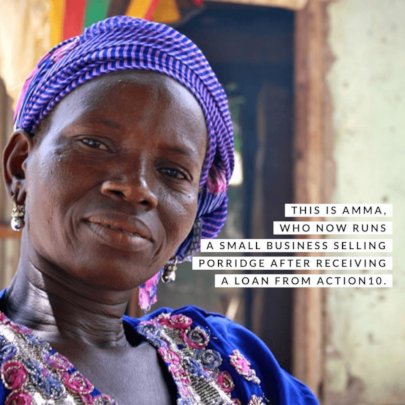 Meet Amma. She is now running a small business selling porridge after receiving a loan from this programme. This programme that you supported. Quite incredible how far a small contribution can go. And like Amma, there are other 800 women part of the programme!
We continue spreading the programme in other villages and the number of women involved increases week by week. Our work keeps focusing on the following 3 main areas:
1. START: offering loans to women to start small local businesses. These businesses can be anything from producing and selling food, drinks and clothing to cutting people's hair.
2. SUPPORT: enhancing the knowledge and business skills of these women is just as important as the loan itself. The training programmes are suited to the learning needs of the women so they acquire lifelong knowledge about earning a profit, saving and reinvesting into their business.
3. SCALE: the women are put into groups and together they share a collective responsibility for meeting loan repayments. This way if one woman can't make a repayment one week, the group will pay it back on time. The financial sustainability of the programme is achieved by the high 99% repayment rate on loans.
We still have a long way to go in achieving our goal and every contribution helps us reach more women, create more businesses, offer more trainings, improve more lives and build more sustainable communities.
Thank you once again for your donations and we hope to continue having your support in the future. Because with your support we can accomplish more!
During the last months, SpellAfrica has continued their program in helping out more and more people with little to no basic education who operate their small personal businesses to learn English. Some of our teachers that are kind enough to volunteer their free time to help our students are:
Osei is an accountant/banker with one of the top leading banks in Nigeria, but he is passionate enough to support the project as a volunteer teacher
Edet is a certified tutor in one of the biggest high school in Nigeria. He stops by in the evening after work hours at the class to teach our adult students, currently taking our most advanced and improved adult students, a little step closer to college.
Another interesting fact is that the oldest student learning how to read and write through our programme is 59 years old. That is almost three times the age of her teacher. Amazing humility displayed by our adult students is one of the qualities we love about them.
We would not stop until we transform the 65 million illiterate youths and adults to be able to read and write out of extreme poverty in Nigeria.
It's a global issue!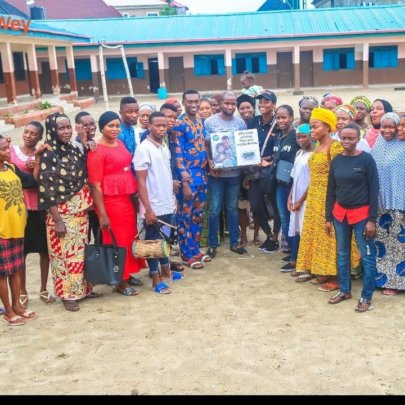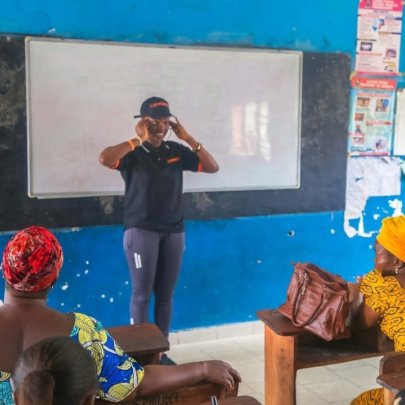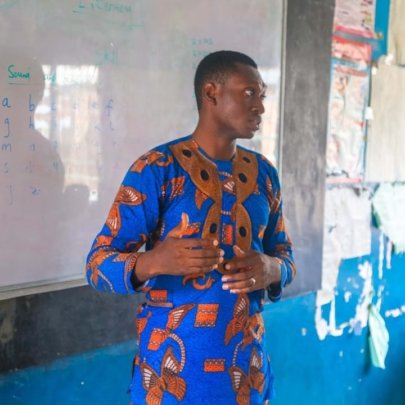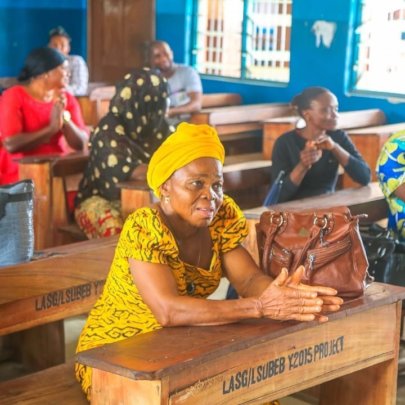 During the last months, Action10 has been focused on helping the women entrepreneurs in Togo to scale their business. Training and support have been given in regards to financial management, sustainable economy, and business scaling.
Furthermore, we have been spreading the program in other villages as well and increasing the number of women in the program every week. Up to 800 women are now part of this project and the benefits are increasing for their families as well.
With your support, the work with this projects is continuing to change lives in Togo and helping the communities to build a sustainable livelihood altogether. Thank you for all your donations and we look forward to updating you soon with our advancements.
WARNING: Javascript is currently disabled or is not available in your browser. GlobalGiving makes extensive use of Javascript and will not function properly with Javascript disabled.
Please enable Javascript
and refresh this page.