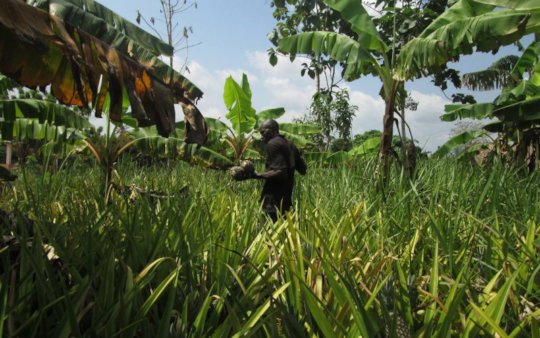 We keep on teaching former child soldiers crucial life skills for their future. This intake is learning cassava farming.
We are planning to buy a mill to make cassava flour, so our kids could learn that too. 95 students are at the moment in our Botanical Reintegration Village, we had some newcomers and 19 students left us to start their working life.
Decision for Forum Syd application was not made yet, so we are still counting on your support. The more funds we have avalible the more traumatized by war kids we can help.
Thanks for being with us in 2017! Happy New Year!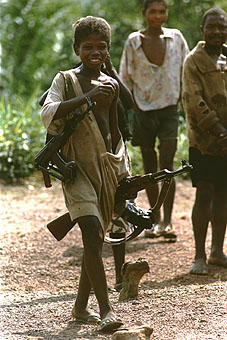 Children don't belong here
It has not been the easiest months for the project. There has been riots in three ghettos we are working in and one of our young men was killed last week. But we won't give up, and keep our hopes hight that one day former child soldiers won't be discriminated and be a source of the conflict in the communities. One day we will live together in peace, and these days would be forgotten as a bad dream.
Currently we have almost a hundren kids under our programm and they are learning new skills to be able to get normal jobs. They are fast learners! During the last two months we had 32 happy graduates - all got a job with our support.
BBC World is coming to see our Botanical Reintagration village next month, it is very exciting for us all. We hope they can help us to spread the word about the success of our project and it could be a great example and inspiration for other places.
Grant application for Forum Syd is still under review. Hopefully it will be succesfull.
What does IDEFOCS do?
Initiative for the Development of Former Child Soldiers (IDEFOCS) is a grass-root civil society organization dedicated to the preven­tion of the use of children in war and the re-recruitment of former child soldiers (FCS) in conflicts around Africa. Through the means of rehabilitation and trauma counseling, together with a focus on services that provide employment opportunities, IDEFOCS aims to reintegrate former child soldiers into the society and the labor market. As an example, we have set up the FCS Botanical Reintegration Village, an agriculture program that has been designed for counseling, training and empowerment of former child soldiers.
Links: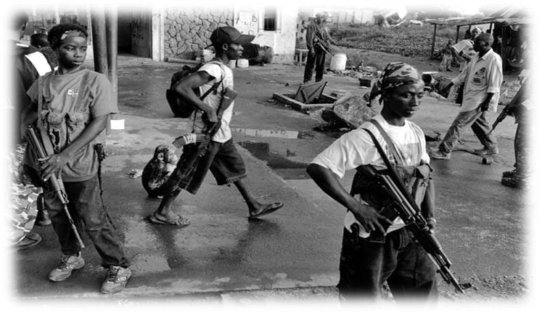 A natural next milestone for the project was our application for a more substantial fundung and scale BRV's impact.(*see bellow)
Here is what we envision for the future of this and all our projects:
Vision and mission:
A world without extreme poverty.
We are represented and hosted by offices and / or organizations in each programme country.
Action 10 provides expertise, tools and resources to enable people facing extreme poverty to find a way out. That could be by starting a business, gaining skills or learning new ways to improve what they are already doing. We can help them build for the future.
We let people come to us with their ideas. Our process is simple. When we are in a country we make ourselves visible and encourage people talk to us about their ideas. The important point is that we don't come to them with a proposal. When people visit – we listen. After all, local people are the experts in their local situation. We listen carefully to the challenges that people or groups who come to us face and if we can address them – we will. This process is often time consuming but we are patient because it lays the foundation for long-term poverty reduction.
We ask people who come to us and ask three simple questions; What do they want to achieve or what is their dream? How do they hope to achieve it? Why didn't they do it before if they knew what they wanted? This way we can really identify what are the actions we can take to help them – is it education, advice, tools, awareness raising, a network, investment capital, travel?
Our approach benefits from partnerships built on trust and shared values; Target partners are best equipped to make change because: They live there and can identify needs. They know how to address the challenges and therefore know which programmes will have the potential to be successful in practice. They know which products and services people request. They know how to make new initiatives sustainable from knowing how to communicate in that environment and how they can bring others with them.
*Attached bellow, you may find the first half of our Grant Application, as it was submitted.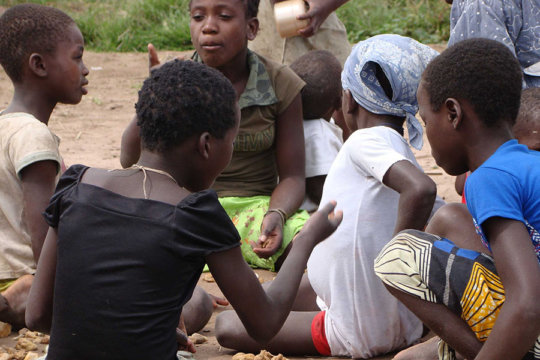 Links:
Attachments:
WARNING: Javascript is currently disabled or is not available in your browser. GlobalGiving makes extensive use of Javascript and will not function properly with Javascript disabled.
Please enable Javascript
and refresh this page.