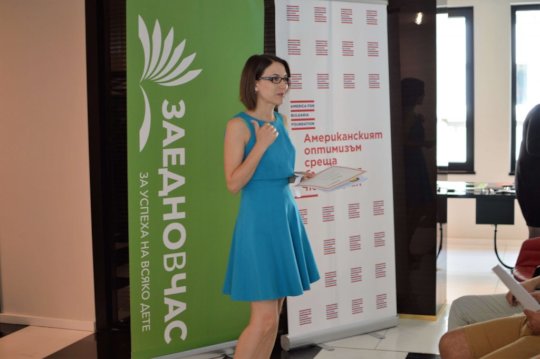 Dear supporters,
When it comes to innovations in education in Bulgaria, the village of Zheleznitsa probably wouldn't come to mind, but right there, about 10 kilometers away from the city of Sofia, a young teacher has taken it upon herself to create the very first Montessori classroom in a Bulgarian municipal public school and to teach a mixed age class of primary school students according to the Montessori method.
This is Dilyana's story. She has been a teacher at the local school in Zheleznitsa for four years now. Her teaching career started back in 2015 when she joined Teach For Bulgaria's program and completed it successfully in 2017. Dilyana and her colleague Tatyana are currently laying the foundation of Montessori school education in Bulgaria. This is possible thanks to a combination of factors: the changes in the law of education which allow for innovative methods of teaching in the public classrooms, the support of Savina Ignatova – principal of the school, the parents who wanted their children to be in Dilyana's classroom even though some of her students don't even live in the village and travel to Zheleznitsa every single day, and many other teachers, supporters, and volunteers who are part of the Montessori community in Bulgaria.
Developed by Italian educator Montessori, the method is based on the principle of learning by doing; it relies on teachers' scientific observations of children and gives students the freedom of choice of activities from a prescribed range of options with no time limits. An important feature of this approach is that it mainly focuses on early childhood development and is therefore most popular among several private – and recently even a few municipal – kindergartens in Bulgaria.
"Freedom of choice, freedom of movement, freedom of picking your partner or the place for your work. My students are free to pick which activity to start with, they are also free to move on to another one whenever they wish," Dilyana says. "Freedom of choice is not the same as anarchy. Students plan out their day every morning. We also have rules which require them to do language (Bulgarian), math, reading, and science every day," the teacher shares. This gives them structure and then they can follow their own tempo. "But it is obligatory for them to work on all subjects throughout the day," Dilyana is adamant.
Giving students more freedom in the classroom does not mean that they are not obliged to progress according to the same educational standards as their peers. "We do midterm assessments, start of the school year tests, we follow all requirements of the Ministry of Education and Science," Dilyana says. The difference, however, is in the approach. "We don't say 'OK, we'll have a test now', we say 'let's see how much progress you've made in order to understand what you need to work on'," the teacher says. Based on the results she makes individual plans for all students, so they can work on their areas for improvement."This is the main principle in our classroom – we have an individual approach to every child." adds Diliyana.
Thank you for your continuous support! Your engagement allows more people, like Dilyana, to become inspiring teachers and educational leaders.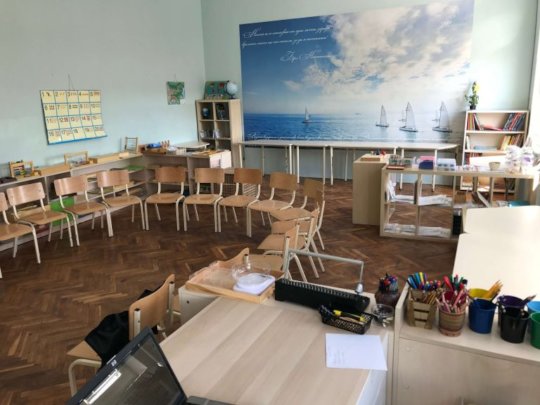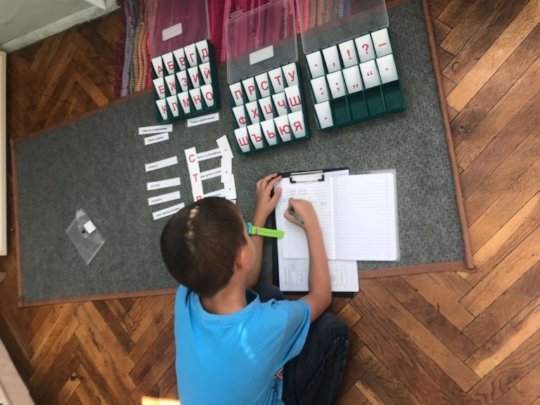 Links: