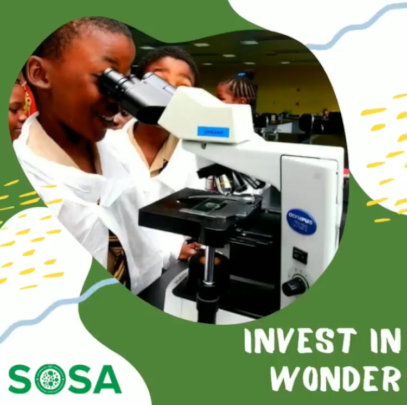 Are you ready??
SOSAvember 2019 is just around the corner!
We are gearing up for an AMAZING STEPS program with exciting experiments that include teaching our younger students about the international space program. Here we use techniques such as aerodynamics and gravity.
Our high school students will be immersed in experiencing how to utilize the gene editing tool CRISPR for immunotherapy. Both of these topics are prominently featured in the news as cutting-edge breakthroughs in science and healthcare!! Not only will the students be introduced to the topics of genome editing and immunotherapy, we will engage them in current topics surrounding its possible impact on human health. We hope to spark a healthy debate of the ethical issues surrounding gene editing and herd immunity after completing the experiment.
We have over 200 students registered already for STEPS and numbers continue to grow! SOSA is extremely excited and looking forward to a successful program in the upcoming month! Thank you for your continued support in helping us to deliver such high-quality programming – please help us to spread the word as we approach November – tell your friends, family, network – EVERYONE!
THANKS SO MUCH!!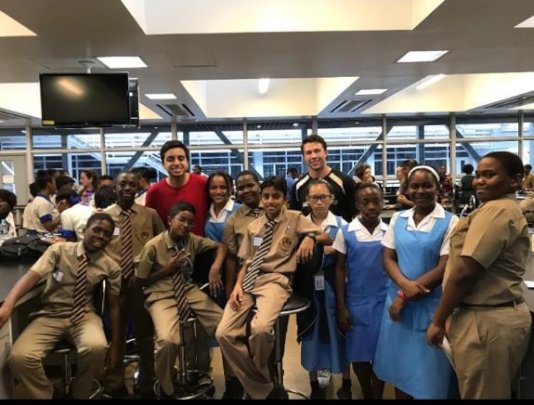 SOSA takes pride in its volunteer opportunities! Our STEPS workshop is designed to excite and ignite the love of science in each young person who engages in the activities. We have found that not only does the workshop make a difference in the lives of our young students, but also in the lives of our volunteers. Volunteers for STEPS include anyone with a love for science ranging from local undergraduate students, to those who travel from the U.S. to seek a cultural volunteer opportunity, to graduate students, health professionals, college professors and even retirees. What we have experienced over the years is growth for all. Each person can touch the life of another, learn and grow from this experience. Our STEPS students rave about our volunteers making comments such as "I did not interact with scientists before, but today I did and it was really fun!" and our November 2018 workshop feedback indicated 97% of the students believed their interaction with STEPS scientists positively influenced how they now thought about science. Our volunteers come away with an equally rewarding experience, stating feelings of gratitude and that the passion for learning that the students show is inspirational. The cross-cultural experience of those who travel to volunteer for STEPS, as one volunteer described as, "Extremely beneficial and really opened my eyes to the world outside of my community putting things into perspective regarding our priorities vs. those in another country." STEPS was designed to ignite the love of science in young people, but we have found that each person at our workshop impacts the life of the other. Each one reaches another!
SOSA is dedicated to exposing our students to cutting edge scientific theories. This past STEPS event we gave our high school students a taste of CRISPR. CRISPR is a gene-editing technique with applications such as developing biotechnology products and treatment of diseases such as Sickle Cell and Alzheimer's Disease. Students were exposed to the elements of conducting a CRISPR experiment and there was riveting discussion in the ethical implications of gene replacement and its effects in our society.
Groups of students from each school competed against each other to see who could find the "mutated" gene and replace it with a "good" gene to "cure" the diseased patient first! With this interactive and fun method, we were able to not just expose students to the ethical implications of gene-editing but excite them of the process and promote inter-school interactions. Students responded with enthusiasm for learning about CRISPR as noted by quotes such as "….I got to learn how to cure some people's diseases and help my family when they get sick" and "…I can make a society and the individuals lifespan longer and decrease the risk of death".
It is our goal to expose as many students as possible to the innovative technologies in science and technology and we are happy to see that they are enjoying the process!
WARNING: Javascript is currently disabled or is not available in your browser. GlobalGiving makes extensive use of Javascript and will not function properly with Javascript disabled.
Please enable Javascript
and refresh this page.