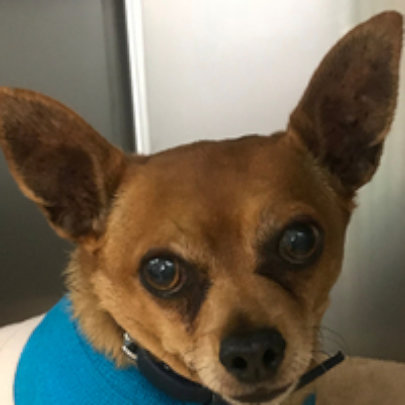 The COVID-19 situation is changing constantly and during these stressful times, our pets remain the one comfort we all rely on. Their love keeps us going and their funny antics keep a smile on our face.
To a homeless person, their pet offers the same comforts we all experience, adding protection and warmth.
People who experience homelessness have higher mortality rates than those who aren't, especially now. Homeless shelters are dangerous places when it comes to #COVID19, especially since many people who are homeless are older or have chronic medical conditions. Many homeless forgo testing or treatment when ill because they worry about who will take care of their pet, where will they go? Happily, we are hearing of communities where they are placing homeless in motels to be quarantined if they test positive. Many of those motels are allowing pets much to the relief to their guardians. This is not the case in all areas leading to the hesitation to seek medical care when they have beloved pets.
At Feeding Pets of the Homeless, we are and will continue to treat pets of homeless people when they are injured or have an illness. Our case managers are working from their homes and are able to keep up with the 20+ cases a week that involve pets from around the country.
Feeding Pets of the Homeless received a call from Jessica who lives on the streets in Balboa Park in San Diego, CA. She has been homeless for five years, is disabled and receives food stamps as her only source of income. She was referred to us by the Humane Society. After verifying her homeless situation with an outreach coordinator, we were able to provide her with veterinary treatment for her dog Chico.
Chico, a 10-year old neutered male Chihuahua mix, couldn't walk, was breathing heavily, was drinking a lot of water and his stomach was very hard. We approved an examination at one of our 960 network hospitals.
After the exam, the veterinarian recommended bloodwork, x-rays, a blood pressure check and medications. We approved this treatment. When the blood work came back, we learned that the liver values were high, and Chico's liver was severely enlarged. Two weeks later, Chico was not doing better and we approved a recheck. The veterinarian rechecked Chico's liver on ultrasound at no charge and feared that his gall bladder may burst.
The veterinarian recommended a Covenia (antibiotic) injection. We approved a recheck of Chico's bloodwork after the injections. Unfortunately, the vet needed to discuss euthanasia with Jessica because Chico's liver was pushing at his diaphragm. We assisted monetarily with the diagnostics and euthanasia.
Without resources when a pet is ill, the homeless find Feeding Pets of the Homeless usually by word of mouth or through the internet. With the discounts from our network hospitals, we are able to pay for treatments needed and relieve the financial burden of euthanasia for unfortunately grim circumstances, like in the case of Chico.
We work closely with our veterinary partners and while not every situation works out saving an animal, helping a homeless client support their pet at end of life with dignity and respect is also part of our important mission.
During these unique times, nonprofits are stepping up more than ever to help and we need your support to continue our compassionate work in communities across the country. Use your voice, your money or your time to support a nonprofit that is doing good in this most uncertain time.
Links: