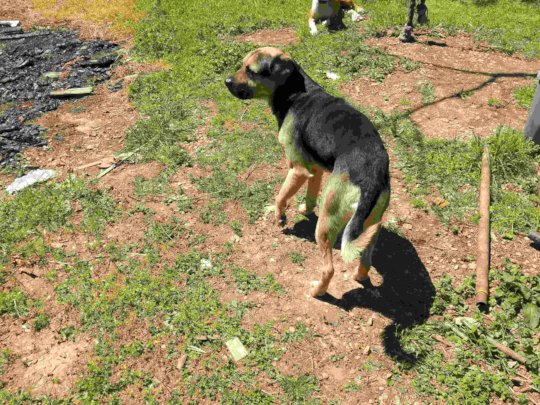 Jake
Jennifer lives in Crosby, TN where she is homeless with her dog, Jake. They live out of their van and stay in big box store parking lots or sometimes campgrounds. They have been homeless for about three years and live off food stamps and by holding a sign on the streets. Jake is a six year old Shepherd Pit Bull mix. Jennifer believes he was attacked by another dog because he was limping and not putting weight on his front left leg.
Jennifer called Feeding Pets of the Homeless for help. Since our organization did not have any established veterinary partners in her area, we called around until we were successful in obtaining a new veterinary partner. Appalachian Veterinary Services had the services and the attitude we look for in veterinary partners. Jake was set up for an examination. He was given an exam, x-rays, minor surgical wound repair, and medications. Feeding Pets of the Homeless provided $260.00 towards Jake's care.
A month after treatment Jennifer states that Jake is completely healed and they are both doing well. Jennifer had a job for a little bit, but it was difficult to keep with everything going on in her life as well as the Covid-19 crisis. She states that they are happy and moving forward.
Pretty Girl
Feeding Pets of the Homeless received a voicemail call from a very distraught woman, Tammy who is homeless in an encampment in Oakland, CA. In the voicemail which was left at the 10 o'clock p.m. hour the previous evening, she was explaining how her dog, Pretty Girl was cut by another homeless person and she was bleeding excessively. Our Case Manager called her back immediately in the morning. She was breathing very hard, and our case manager asked her to take a deep breath to explain the situation. She said that Pretty Girl, a two-year-old unaltered female German Shepherd had been attacked by a person with a machete, and that she had multiple cuts on her face, including her eye. She did confirm she was able to stop the bleeding. We verified her homelessness and approved an examination at a participating network veterinarian who could get her in right away.
After the examination at Montclair Veterinary Hospital in Oakland, the veterinarian called us and recommended anesthesia and surgery to complete the necessary wound care.
The veterinarian completed an examination, chem 10 blood panel, skull x-ray, hospitalization, surgery, peripheral iv catheterization, fluids, pain injections, anesthesia, operating room, surgical packs, antibiotic injections and medications, sutures and a drain. We contributed $800 and the veterinarian discounted the bill $1,247! Due to limited time in the initial case call on this case, we didn't ask specifics only if a police report had been made, and it was. We asked the tech if they had any additional information on the specifics of the incident. A dogfight between two dogs in the encampment began and the owners could not separate the dogs. The other owner hit Pretty Girl with a machete several times to break them up. Pretty Girl received multiple sutures and a drain. She did well throughout the surgery. We requested a photo, but unfortunately did not receive one.
Note from Founder
Our 2019 tax form 990 is available on the website for review. The Audit is available per a written request.
Due to the COVID-19 staff is alternating days so we do not have more than 1-2 people in the office at a time. Voice mail is picked up as soon as possible and returned within one day.
We are asking our supporters to call local food banks and inquire if they need pet food and then to purchase online and have it drop shipped to that location. If they would let us know about their pet food donation, we can supply a tax receipt, as well as a heartfelt thank you.
Your support is appreciated.
Thank you,
Genevieve Frederick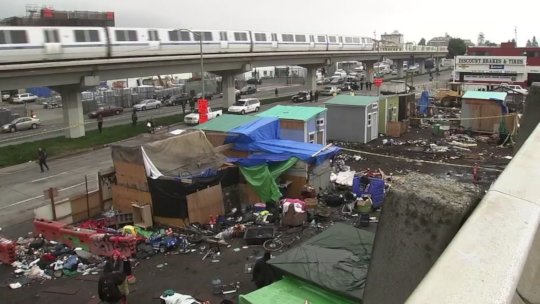 Links: