EDUCATION IN THE TIME OF COVID
For every dark cloud there is a silver lining
We, at Aasraa, greatly appreciate your ongoing support in meeting our mission to reach out to vulnerable children and give them opportunity, care and love. It is a joy and an honor to partner with you in an effort to provide quality education amidst the pandemic.
As Covid has swept across the planet like a raging storm; everyone has been impacted.
At Aasraa we have risen to the challenge of educating our slum and street children while schools are closed. These children do not have access to laptops, tablets and smart phones.
We have created a model, based on a grid mapping system, to not only reach our children and continue their education, but to significantly raise the level of education they receive.
We have called this program 'Silver Lining'
Aasraa's mission is to provide opportunities to marginalized children through education to break the poverty cycle; to level the playing field. We have designed a blended learning program to raise the education bar for these slum and street children… and deliver it!
They have taken to it like little ducklings to water.
THE PLAN
On a grid, we mapped our children and created small clusters based on location.
Using a ratio of 8 children to a dedicated education phone, we raised funds through our wonderfully supportive donors and bought tablets and smart phones.
Three learning zones were established and teachers were mapped, based on subject and class level, to match these zones.
These education specific smart phones (Ed Phone), assigned to each cluster, combine online classes, education apps and tutorials with teachers. Printed education material to reinforce these concepts taught on line is distributed, collected and marked each week. A combination of on deck and off deck activities keep the children engaged throughout the week.
THE TRAINING
A massive exercise was undertaken to train our teachers to use this blended learning program; to teach online, to use education apps and respond to children's queries online.
Technical training was essential as well as online lesson planning to use on this new medium of communication with the children.
Delivery of concept online and ensuring a child's ability to understand it. Reinforcing concept with education app which is both audio/visual and interactive.
EDUCATION APPS
The new generation of education apps is a quantam leap ahead of previous programs. Aasraa focus on using technology as a tool for education had stagnated slightly due to the quality of material available online. Covid has marked an incredible leap forward in quality, delivery, and assessment. We have the new generation of education apps; interactive and fun, using a child imagination and increasing retention, able to assess individual children's progress, and record it.
THE DISTRIBUTION
A responsible adult had to be found and trained to handle and charge each smartphone. The outreach team researched each cluster to pick the most responsible adult in each. Each designated 'Keeper of the Ed Phone' had to be given basic training to turn on, charge and use. One of the main challenges to this plan is to keep the Ed Phone in working order and making sure that it is charged for battery and updated for data usage.
THE IMPACT
2400 children at Aasraa will remain in education!
Technology and the cluster model of the Silver Lining program will ensure a much better quality of education. The analogy is that we have created mini smart classes all over the slums of Doon. In theory, our slum children via the medium of online education, can be receiving the same quality of education as a child at more affluent schools.This is our chance to start levelling the playing field and win the war on illiteracy.
Your kind gift is already creating visible change in the lives of slum children as more children are now connected with us with the distribution of smartphones & tablets. We'll share the stories of further developments becoming possible by your generous gifts, in coming editions of our newsletters and Project reports.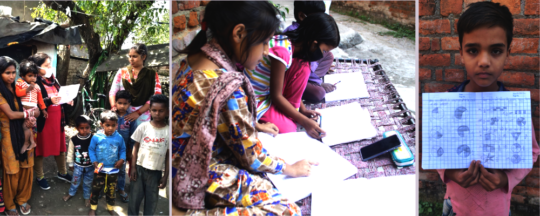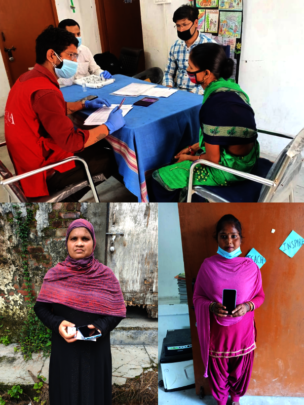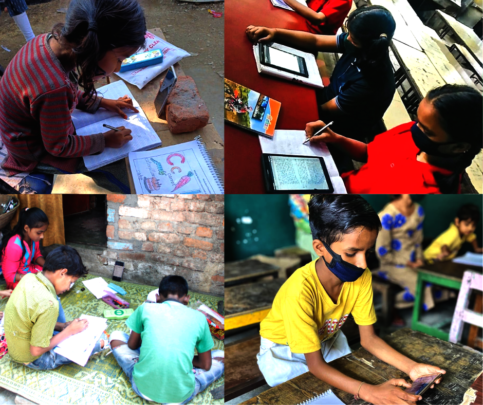 Links: