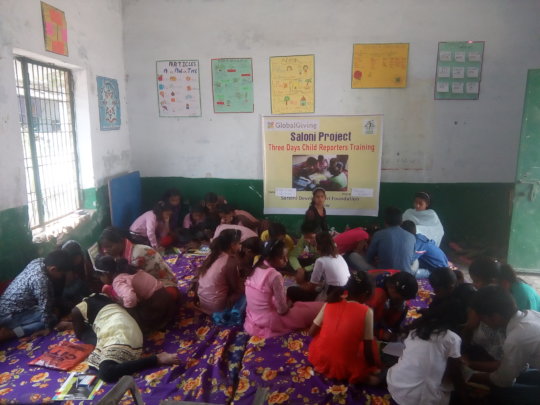 Project in partnership with Global Giving has taken an innovative step to enhance skills and resources for communication and advocacy on the issues affecting girls and wider community in slums of Lucknow. We identified 59 children and adolescent girls in age group of 10 to 18 years from 11 slums and 12 primary and upper primary schools to build their skills as reporters for voicing their issues, providing feedback to service providers and influencing behaviours. These 59 reporters have received three days training on identifying issues, writing stories with drawing and using their stories for communication with the stakeholders like school teachers, local governance institutions, community members. It is encouraging to note that a wide range of issues, needs and aspirations related to education, child marriage, community development, behaviours & mindsets, water and sanitations have emerged through the stories and drawings developed by these child reporters.
Archana (Child Reporter ) living in Badali Khera is continuing her education and wants to become a Journalist so that she can write and take community development issues to the government.
Neha (Child Reporter ) living in Adil Nagar slum writes real story to bring attention of local governance institution on problems girls and other children face in their schools. She raised through her story that girls denied access to toilets in school, water is logging in school, poor sitting arrangements are troubling children especially in winter.
Kaif (Child Reporter ) living in Makdum Nagar slum writes about his desire to become advocate so that he can help vulnerable people to access their rights.
Meenankshi (Child Reporter) writes a story about Mahi ( A 15 years old Girl in her slum) a victim of child marriage.Mahi wanted to continue her educated but was married despite her repeated request to her father. Her dream to become doctor was shattered. Meenkashi communicates wider through her stories to Stop Child Marriage.
It has been encouraging to see the motivation and enthusiasm of children and adolescent girls as child reporters. They are emerging new generation change makers in their families, community, schools and wider society. They are gaining a new recognition as reporter to escalate the issues affecting them, their families, their schools and community. We have plans ahead to enhance their skills, exposure and participation in platforms for advocacy and opportunities.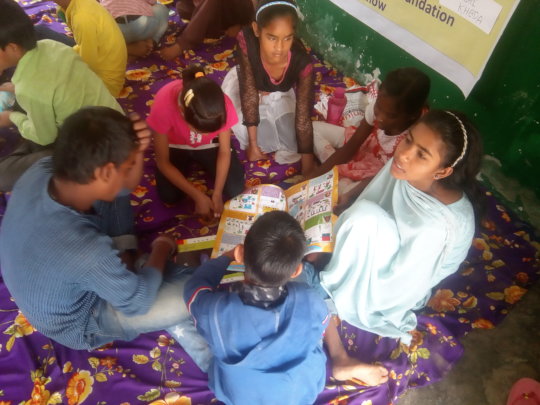 Attachments: