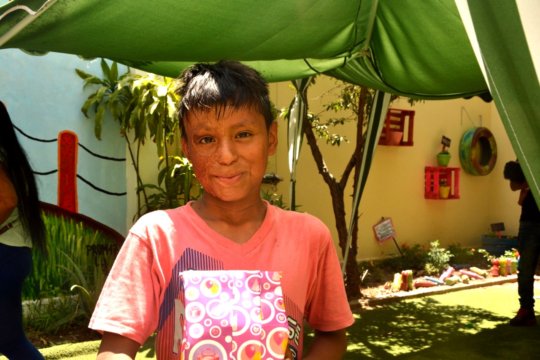 Dear Donor,
Donating to ANIQUEM not only means giving a smile to one of our children, it also means forming part of our big family. With every donation we can finance the treatment for one of our kids that have suffered from severe burns. Their integral rehabilitation includes physiotherapy, occupational therapy, compressive garments, psychological treatments and the reintegration into the society.
One of the 7 children we were able to help thanks to your donation to our project "Rehabilitation for 7 Burned Children in Peru" is Juan: "Hola, my name is Juan and I was born in Iquitos, a small village in the jungle of Peru. When I was 6 years old, while I was sleeping, my bed caught fire. My dad rescued me directly and took me to the hospital. I had to stay in the hospital for almost 2 month. All that happened 4 years ago, now I am 10 years old and I am feeling much better thanks to ANIQUEM. Here, I am receiving my therapies and because of that my scars look much better. I really like to go to ANIQUEM, although it takes us almost 2 hours to arrive because right now I life on a mountain outside the city without electricity or running water. I enjoy playing football in the garden in ANIQUEM, especially with my younger brother and I always participate in the activities and partys they are organizing. Thank you so much for your help!"
Juan is a brave and happy kid. He is always coming for his therapies on time although he lives quite far away from our rehabilitation center. His mum is really concerned about him and continues with his therapies at home, massaging his skin, applying the creams and making sure he is wearing the compressive garments if necessary. This is very important for the integral rehabilitation and because of that we always explain to the families how to do the therapies at home. Their living situation is difficult as they don´t have electricity or running water.
Another child we would love to benefit with the project is Jose: Read more about him in the link below, donate on Wednesday, 12 July and GlobalGiving is donating 50% more!!! Don´t miss this opportunity: This way we will be able to improve the life quality of Jose substantially and give him a new future!
Thank you so much for helping Juan, Jose and many other children with severe burns in Peru!
If you have any questions concerning our work or if you would like to visit our rehabilitation center to see our work yourself, just let us know!
We send you our best wishes and hope you have a great day!
The whole team of ANIQUEM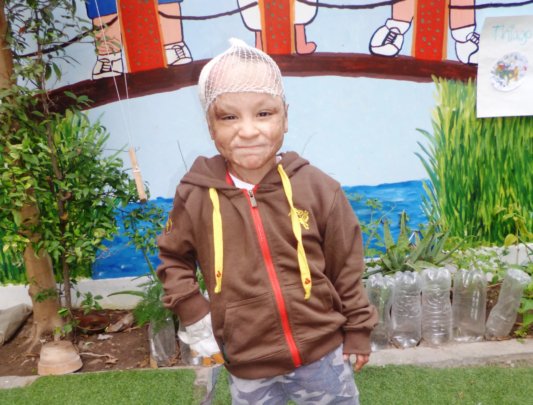 Links: