The AGAPE Center is still alive today, thanks to the multifaceted support of people, groups of people and sporadically to a few companies. The end of the year being a period when people are more inclined to openness to others, to compassion and to sharing ; the last and fourth quarter of 2020 at the AGAPE Center was first marked by the resumption of classes, with visits from Cédric and Lionel, Diane and the visit of the Young 4 Ever, Arc-en-ciel and Ladies Care associations. Then, in a context more marked by the expression of love and sharing, we had the chance to receive various groups : Don't Give Up, the Tientcheu family, workers from Cameroonian customs and the Lions Club Abeilles. This period finally ended with the progress of construction work on the AGAPE Center in Japoma and with the results of the first quarter.
The young people have returned to school well, after having spent many months at home for the most part. This recovery took place in a completely new formula in Cameroon. Public establishments at the secondary level, which always welcome a few more pupils, have set up a part-time system. Instead of going to school as has always been the case from 7:30 am to 3 or 4 pm, young people now go in two waves. One from 7:30 a.m. to 12 p.m., and the other from 12:30 p.m. to 5 p.m. The goal is to be able to respect physical distancing. Young people try to adapt as best as possible to this new system, which requires more effort and investment on their part, since class hours are very short.
The passage of Cedric and Lionel
Cédric is a young student, who came accompanied by his friend Lionel, to give us a package at the request of his aunt. She lives in the United States and in her intention to support a work like ours, she looked on the internet and on Google Map to carry out a search. This is how she was able to send her nephew, telling him that she spotted a reception center in the area where she would like him to drop provisions for her. The young man told us that it was not a piece of fun for them, but they still managed to accomplish their mission.
Diane's visit
Diane is a young professional hairdresser, who wanted to make her contribution to the life of the center by bringing provisions. She told the young people that she has been through difficult situations in life, and that she has an idea of what they can also go through at the moment. She managed to find a job and told herself that you don't always have to wait until you have a lot to make a gesture. She shared this idea with one of her colleagues living in Ngangué, and it was he who directed it to us.
The passage of the associations Young 4 Ever, Arc-en-ciel and Ladies Care, within the framework of the festival of solidarity
The associations Young 4 Ever, Arc-en-ciel and Ladies Care, each come to the aid or campaign in their own way, for the support and assistance to people in difficulty, destitute and vulnerable. As part of the festival of solidarity which was held from 13 to November 2020, this group of associations decided to take a tour of the AGAPE Center, to materialize this spirit of solidarity. Arc-en-ciel offered to talk to girls about the importance of studies, which will allow them to free themselves in a certain way in order to assert themselves as accomplished, autonomous, respectable and respected women. She also emphasized the need for entrepreneurship. But as far as today's girls are concerned, the main thing would be to succeed in their school year and their orientation. As for Ladies Care, it is interested in issues affecting women, namely : the menstrual cycle, contraceptive methods, abstinence and sexually transmitted diseases. Young 4 Ever organized everything. She became very close to the AGAPE Center, and it was she who had brought back their member Synthia, candidate for the Miss Health Cameroon 2020 election, who returned to greet the young people wearing her crown and her Miss de la scarf. Littoral region. In addition to these numerous exchanges, these associations brought products intended for young people, namely : toothbrushes, tubes of toothpaste, soap, toilet paper, sanitary napkins.
Visit of the Don't Give Up group
The group, led by Carine, started its activities more than a year ago. It is a charitable group. it consists of people working in various fields, and who have given themselves the mission of carrying out social actions, to participate in the relief and development of people in difficulty. He contributed to his height, the return to school of some young victims of the armed crisis in the North-West and South-West regions of Cameroon. He chose to pay a short visit to the AGAPE Center, to meet the young people and talk to them. Because for him, the most important thing is not only the gifts he brings but above all, the message of hope.
The passage of the Tientcheu family
This is a family from Ngangué not far from the center, one of whose sons lives in London today. Among the significant events of his return to his country, he thought of assisting an organization helping the underprivileged. Luckily, we were in the same neighborhood where he grew up, and where his family still lives today. He thus came with many provisions, accompanied by members of his family and friends. He shared the experience of his life with young people, he for whom everything was not rosy but who still managed to get by. This is the reason that leads him to share the little he has with others.
The visit of Cameroonian customs workers
One of the Cameroonian customs workers lives in the same neighborhood as us. She belongs to a group within this organization, which has become accustomed to providing support at the end of each year, to a support structure for young people or those in need. She in turn passed with two of her colleagues, provided with many provisions to the delight of young people.
The passage of the Lions Club Abeilles
The Lions Club Abeilles has been visiting us more or less once a year, for a few years now. At the end of the year, he did not deviate from this rule, bringing ready meals, some impregnated mosquito nets and clothes for the young people. They were very happy.
The construction situation of the new AGAPE Center
Regarding the AGAPE Center in Japoma, the dream will soon no longer be a dream, but a reality. The work is progressing and despite the great global health crisis, it has continued. All this thanks to the combination of your multiple efforts. We owe you, without exception, the success of this project. And in particular, to the construction and public works company KALFRELEC. Because if it hadn't been for KALFRELEC, we're not at all sure we'd be where we are today. Given that this company has decided to do its utmost to advance the work, without being certain that it will be immediately paid. All this in order to avoid an interruption of the work. So we count on you again and again. Know this, we're almost there. And it will still require some effort: for the ceiling, closing the openings with anti-theft devices, doors and windows, for the floor and its tiling, as well as for painting, the construction of the fence and the landscaping of the yard.
First term results for academic year 2020 / 2021
The young people did not produce a satisfactory enough job this first quarter. Everything suggests that most of them got stuck in this state where there was no school, as if their minds are still on vacation. Only the girls and a few come out with a score greater than or equal to 10, like: Laura, Viviane, Olia and Jean Claude. Oliseh retains his first place in the class in second C, with a score of 14. Emile and Désiré returned to this rank, when Dieudonné in turn entered the circle of the top of the class. It is not good overall, and we will work doubly to rectify this situation.
Thanks
The association and the AGAPE Center reiterate to you its friends, supporters, donors, partners, visitors, volunteers and sympathizers of this noble cause, its deepest and sincere thanks, for all that you have done, done and for all that you will do over and over again.

2020 was a very difficult year, but you were always present and ready to support us both in terms of the management of the center and in terms of construction. Following the various measures put in place by the government to block the road to Covid-19, it was impossible for us to receive visitors and donations. But immediately after the entry into force of the easing measures, we have faced your gradual return, at the very moment when our resources were almost completely dwindling.

We cannot thank you enough, for your many efforts and gestures of attention towards us. And once again today we will use the simplest word that comes from the depths of our hearts : Thank you.
Happy New Year 2021 to all of you, in health, joy and peace !!!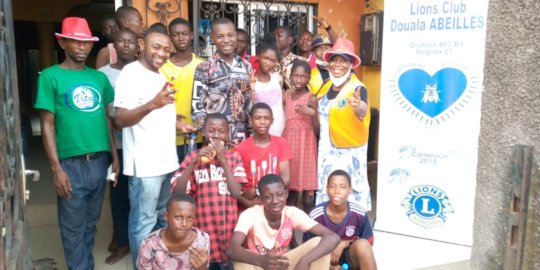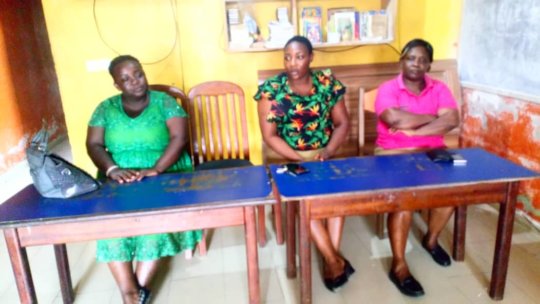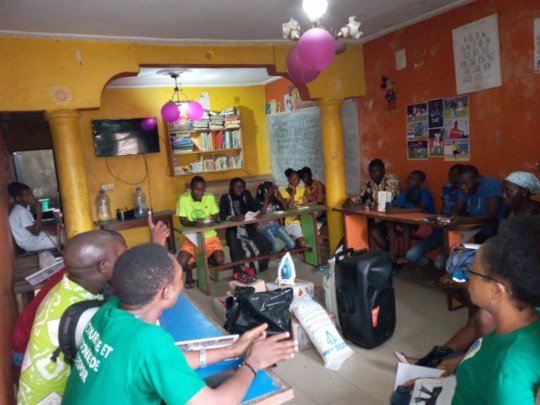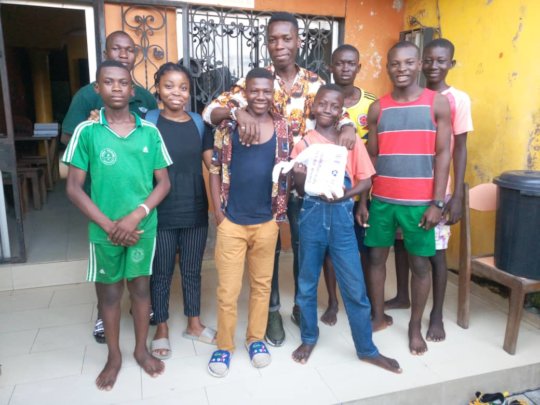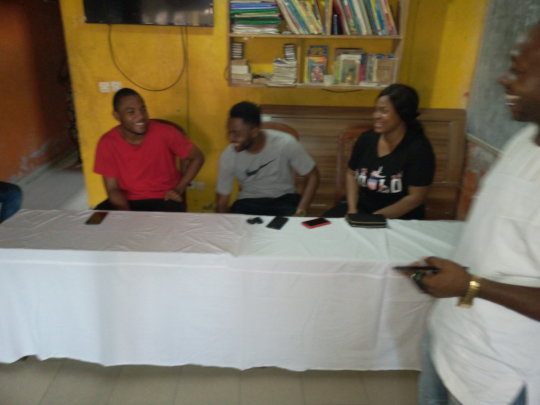 Links: