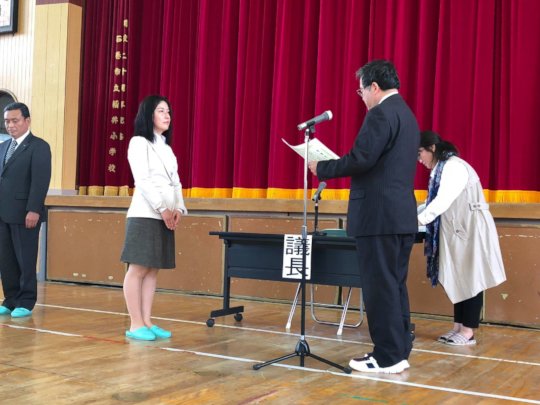 Randolph Macon College (R-MC) and Ishinomaki Senshu University ( ISU) Exchange Program
Plans are well underway for the first year of a two-year exchange program between Ishinomaki Senshu University (ISU) and Randolph-Macon College (R-MC). R-MC's Dean of Academic Affairs Dr. Lauren Cohen Bell and Assistant Director of International Education Mayumi Nakamura and staff members from ISU's international office meet on July 10, 2018 on the campus of Ishinomaki Senshu University to initiate this year's exchange, building upon the strong relationship already formed between the two institutions. That relationship was deepened and enhanced by the first TOMODACHI Fund/Taylor Anderson Memorial Fund-supported research exchanges that took place between the two colleges in 2015 and 2016.
As part of the renewed exchange visits, students at each institution are developing academic and/or cultural research questions to be explored on each other's campuses and in each other's home countries. Special attention will be given to the themes of disaster and recovery, in recognition not only of the 3.11.11 disasters in Tohoku, but also of the continuing challenges posed more recently by natural disasters in the U.S. and elsewhere.
The 2018-2019 program formally begins in early September, 2018, when five ISU students and two ISU faculty will visit R-MC over a two-week period. The ISU delegation's visit will include time in Washington D.C., Richmond and Ashland, Virginia, as well as several other important historical sites in Virginia. In 2019, a group of students and faculty from Randolph-Macon College will visit Japan and ISU.
We are excited to once again have TOMODACHI's (usjapantomodachi.org) support with this exchange and to see the partnership between these two schools continue to expand.
Summer High School Exchange - Sixth Year!
Once again high School students from Richmond, VA will visit Japan August 3rd to August 11th with time in Tokyo and Ishinomaki. In Tokyo they will be hosted by one of Taylor's students who is now a fifth year full scholarship pharmacy student at Meijo University in Nagoya and a full scholarship Graduate Engineering student at Keio U. from Minami-Sanriku. Both were affected deeply by the disaster with one of them losing his single parent. They are an inspiration to us and an added motivation to continue our mission!
The students will visit Ishinomaki where they will stay in a temple (where they will learn zen practices), make clay pottery with students, visit a Taylor Reading Corner (Bunko) at Watanoha E.S., make Ishinomkimono cards at Watahoi Volunteer Center with the Endo's, learn about the disaster at Ishinomaki Memorial Center and Ishinomaki Newsee, visit Okawa E.S. where 74 students out of 108 perished, see the recovery of Onagawa, and of course, shopping and homestays! The students return to Tokyo on the first day of Obon vacation, one of the busiest days of the year, before returning to the U.S.
Other Happenings
Inai Elementary's PTA gave TAMF an award to show their gratitude for the Taylor Anderson Reading Corner recently donated to their school. One of Taylor's former colleagues works there. One of Taylor's students from this school now teaches English at a high school in Ishinomaki
The IshinomaKimono project donated money to TAMF! out of their profit! Thank you! If wish to purchase card please email Ishinomakimono@gmail.com. The US Embassy in Tokyo is purchasing 200 card for the Christmas season!
Ms. Shreya Nambiar from GlobalGiving visited Ishinomaki to see the Taylor Bunko reading corner at Watanoha Elementary school and our support for Kodopany play park. We are grateful to GlobalGiving for their support!
Bonus Day July 18th!
TAMF has achieved the top ranking of GlobalGiving as a SuperStar and therefore will receive 50% match on donations from 9:00 AM to 11:59 PM Eastern Daylight Time on Wednesday, July 18th while record matching funds of $120,000 last! Just click on our project link at the top of the page to have your donation matched!
Recurring Match: New recurring donations up to $200 per donor per project on Bonus Day will get an additional 100% match on the initial donation as long as it remains active for a minimum of four total payments.
Thank you for your support which helps us continue programs like these to help Ishinomaki families, schools and students affected by the disaster to continue to recover, learn and expand their horizons! Please follow us on Facebook/Tamfjp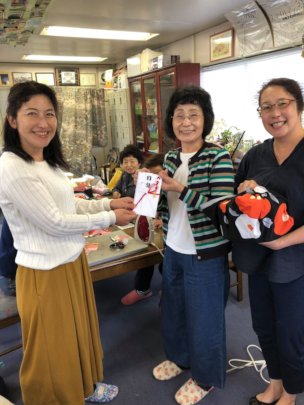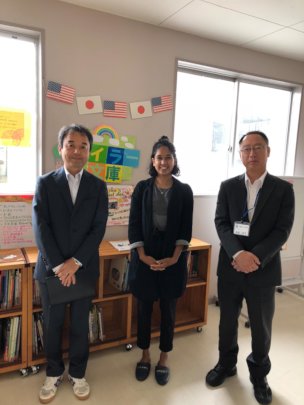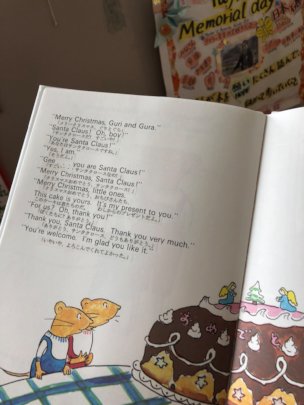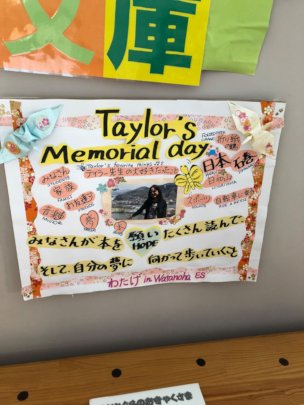 Links: