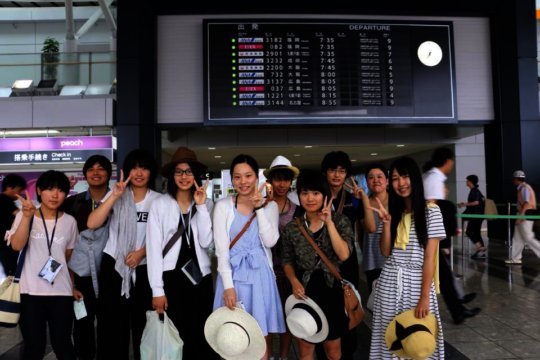 Eight Ishinomaki high school students and their two Tokyo YMCA chaperones traveled to Washington, DC and Richmond, VA for homestays with eight Richmond families and sightseeing in DC as part of a Taylor Anderson Memorial Fund, Tokyo YMCA and Manchester YMCA exchange program.
The exchange group spent their first day sightseeing in DC and then took a train to Richmond to meet their homestay families. They were welcomed at the Richmond Amtrak station by their host families, Saitama Sister Cities and Asian Chamber of Commerce officials. After a pizza dinner they went off to their home stay families for a good night's sleep!
The Ishinomaki students and Richmond hosts had a first full day in Richmond included YMCA Camp Thunderbird, Holiday Lake and Superhero's night at the Richmond Flying Squirrels baseball game with fireworks!
The Ishinomaki high school students and their Richmond hosts had an action packed second day at Camp Thunderbird which included the Alpine Tower, archery, boating, the dual zip line, Outdoor Environmental Education among other activities. Ishinomaki is a fishing area and the students gave two performances of the traditional "Fishermen's Dance" at lunch time followed by enthusiastice applause and cheers from the campers. That evening the O'neill family hosted a dinner and pool party which the kids enjoyed greatly.
The third day was full of different host family activities including a visit to the Virginia Museum of Fine Arts and a farewell dinnner with the Ishinomaki students performing the "Fishermen's Dance" for the host families.
It was very hard for everyone to say goodbye as the Ishinomaki students returned to DC, but we all cherished their visit. The students enjoyed Potomac Mills, and more sightseeing as they stayed two more nights in DC. Richmond students Charlotte and Ethan were reunited with the group for dinner for one last goodbye. Thank you to Cameron Peek, a friend of Taylor's and former Sendai Japan Exchange & Teaching (JET) Counselor in International Relations (CIR) for joining the group for dinner in Georgetown. The group returned to Ishinomaki the next day via Tokyo and Sendai. We were glad to hear from chaperone Yuka that the group had arrived home to tell their families of the happy time they had in Richmond.
The Richmond hosts are looking forward to their students visiting Ishinomaki next summer!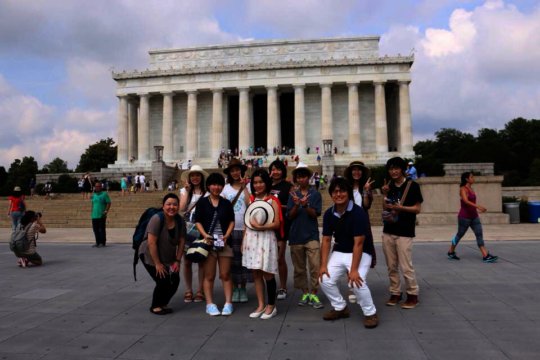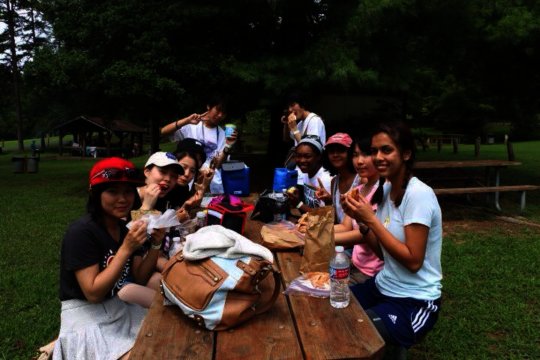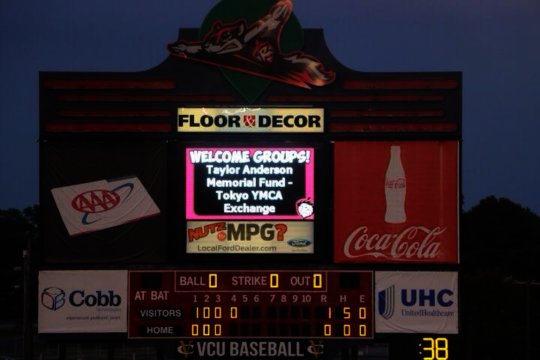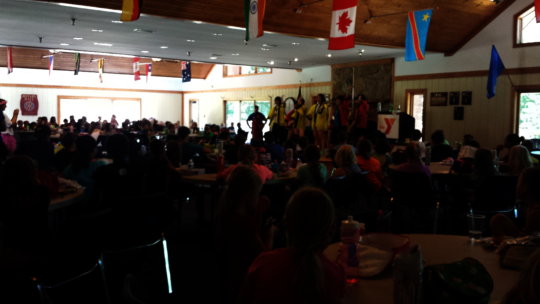 Links: