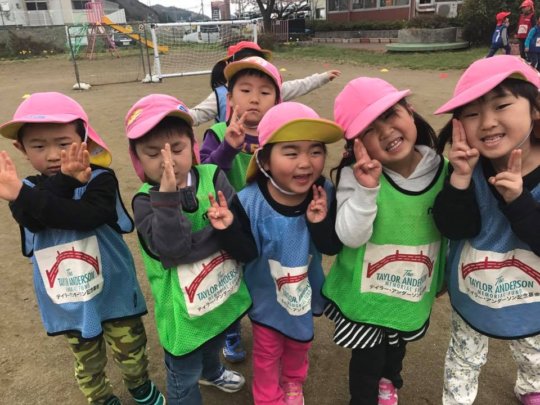 TAMF Cobaltore Soccer Season Starts Again!
This is our third season of the Cobaltore Onagawa Soccer Club teaching soccer to children at kindergartens and day care centers. We expect to teach over 1,000 children again this year! The two soccer coaches have taught each year and their passion for the sport fills the children with great experiences teaching teamwork and skills. The joy is fun to behold in the video link below!
Taylor Micro Library by Kids Media Station.
Ishinomaki Hibi is a local Ishinomaki newspaper. The Ishinomaki Hibi Kids Newspaper project takes place at the Ishinomaki Newsee created after the disaster to share Ishinomaki history including the original handwritten newspapers that were posted on the newspaper office window each day before power was restored. Young journalists create their own book shelves and bring their favorite books to share. They enjoy reading and talking about books together.
Ishinomaki High School Taylor Bunko
Our Eleventh Taylor Anderson Reading Corner (Bunko) was recently built and installed by Mr. Shinichi Endo at Ishinomaki High School. This was made possible by the generosity of Joseph Krakora and Abigayle James who wrote and illustrated the book "Yuki's Journey" and donated profits to TAMF with the help of the Japan America Society of Washington DC. Arigatou Goazimasu to all! Mr. Endo is pictured with the Ishinomaki HS principal. A Book certificate was also given to the Ishinomaki HS principal to purchase books of their choice!
Kokoro Smile Project Children's Mental Care Center opening and Japan America Society Southern California (JASSC) Visit
A Japan America Society Southern California (JASSC) delegation led by President Doug Erber visited Ishinomaki to tour the devastated area in Oshika peninsula, visited with The Endo's at Team Watahoi volunteer center, joined the opening ceremony of the Kokoro Smile Project Children's Mental Care Center and attended a presentation at the Ishinomaki Senshu University Taylor Bunko. Mr. Shinichi Endo is co-director of the center with Ms. Shimura of Kokoro Smile Project which is supported by TAMF for those children. JASSC are generous supporters of TAMF and they continue to give the best gift of all by visiting the wonderful people of Ishinomaki and sharing their friendship and support.
Randolph-Macon College Blue Carp Project (Koinobori)
Taylor's alma mater Randolph-Macon College (R-MC) and Ishinomaki Senshu University have an ongoing exchange project supported by TAMF with the help of the US Japan Council's TOMODACHI program. R-MC also has January term courses in Japan including visits to Ishinomaki. R-MC's Japanese Koinobori "Blue Carp Project" event was a joyous celebration that provided R-MC students, faculty, and staff with opportunities to make blue carp streamers, origami, and much more! The event was held in conjunction with Japanese Children's Day to support families in the areas affected by the Great East Japan Earthquake and Tsunami of March 11, 2011. Please enjoy the video of the event!
GG Rewards Bonus Day - Help with Summer Homestay Program!
The annual GG Rewards Bonus Day is on July 12th and donations will be matched up to 50% from $110,000 in matching funds! The timing is perfect as we plan for our High School Homestay Program this summer when Ishinomaki HS students will visit the U.S! Please mark your calendars if you're able to help this year!
Thank You! - We can't thank you enough for the donations you have made and will continue to report progress on these projects which could not happen without your generous support.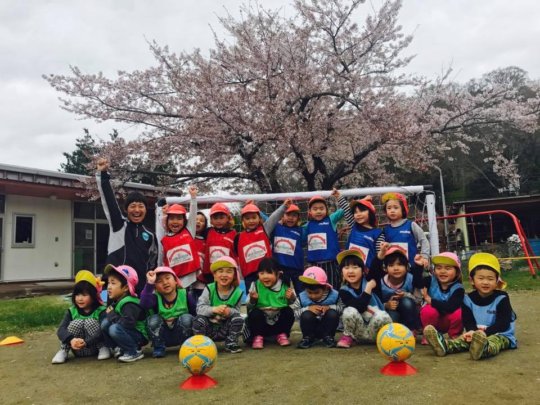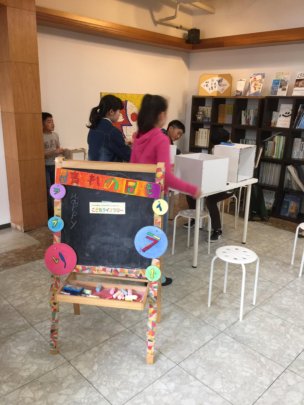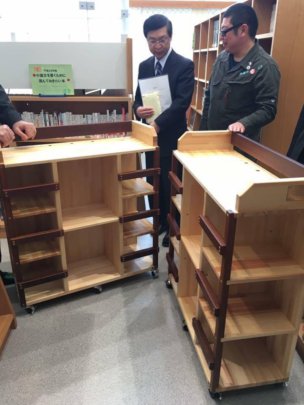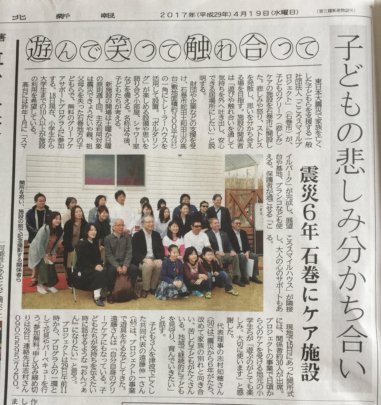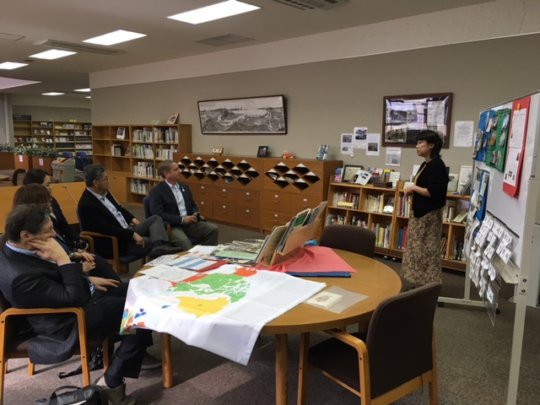 Links: