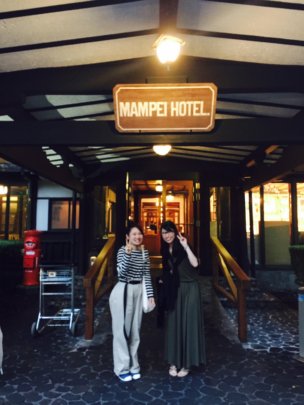 Kato-san, The President of the Sendai YMCA International Hotel and Pastry School, shares messages from the four new students about their internship training at hotels until middle of September. The second year student, Fuka, tells us she has been hired for a new job to start after her graduation in March!
Message from Akino -
I have been at Mampei Hotel for job training for two months. I worked as a bell staff and will work as a waitress from September 1st at Café Terrace.
The Mampei Hotel is located in Karuizawa, Nagano, a summer retreat.
It was built 123 years ago and John Lennon often visited there.
I worked as a bell staff for about a month, from July 17th to August 29th.
I made a lot of mistakes and made trouble for staff at first, but I worked very hard and I was given compliments and appreciative comments from guests.
I spent one month considering again and again what kind of hotel staff to be, my good point and bad point.
The photo above is taken with my friend working together here.
I had the Royal Milk Tea which John Lennon introduced directly. It was good.
Message from Chiho -
I worked at the Sendai Royal Park Hotel in Miyagi Prefecture from July 24th to August 31st. I belonged to the guest relations section and worked at the front desk, door and lobby lounge where I could see guests directly. I guided hotel tours and explained the usage of the rooms. I did a lot of things. I was a person called like a jack-of-all-trades. I learned many things from senior staff.
I learned a lot of things by myself and tried to do as many things as possible.
I made good relationships with not only guests but also all of staff to inform about accommodation, restaurant, banquet, wedding and so on.
It was good training from which I learned techniques and knowledge of hotel staff.
I felt much progress after two months and it was a good experience for me.
I will study harder with this experience to improve myself.
Message from Fuka -
I have been working very hard as a JOB HUNTER because I am a second year student.
I got a job at the Newton in Tokyo on June 30th,, whose aim is to be a "Human Happiness Provider" to connect a person with personal happiness.
I can work out my new start thanks to you.
I am looking forward to seeing you again.
Message from Yuuka -
I have been having job training at the Yokohama Royal Park Hotel for one month.
Mainly my work is serving at a hall.
It is easy to work at breakfast time because of buffet style, but at lunch time, we serve course meal, so it was difficult to learn all names of meals. Now I can explain not only names of meals, but also ingredients. I am improving.
At the beginning of the training, I needed a lot of direction, but recently, I got many compliments from staff, chief and sometimes from guests.
I became friendly with trainees from other school and staff. I have been enjoying working fun every day with satisfaction.
On my day off, I am eager to find good sightseeing spots in Minatomirai enjoying myself.
I will work very hard for the rest of one month.
Message from Riku -
After the previous video letter, I have been studying to improve my English to pass the English proficiency test and TOEIC for job training. However, I couldn't understand what guests said and what they wanted to know during training. So I often asked other staff to help me. I panicked, talked fast and made a lower voice. I often got the words "What did you say?" But now I am better because of various advice by the staff.
Because the hotel I am working at is an official hotel of Tokyo Disney Resort, a lot of guests such as families, students on school trips, couples, etc. come here. I have been working at the floor service section. I take care of guests' belongings and take guests to their rooms. So it is very important work. I got used to it gradually after one month. I will work very hard to provide memorable service for the guests without forgetting the first feelings, never forget concentration and responsibility. My English is not good enough for any hotels, so I will study English after training, too.
Thank you for the support you have given these students. It is your help which makes it possible for them to pursue their chosen careers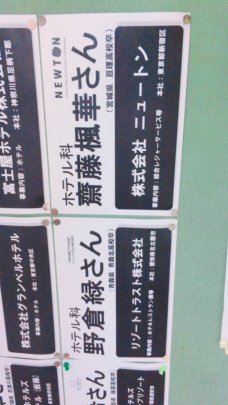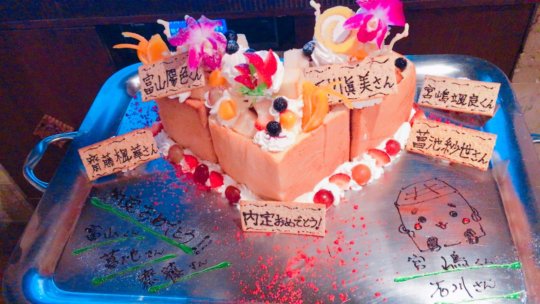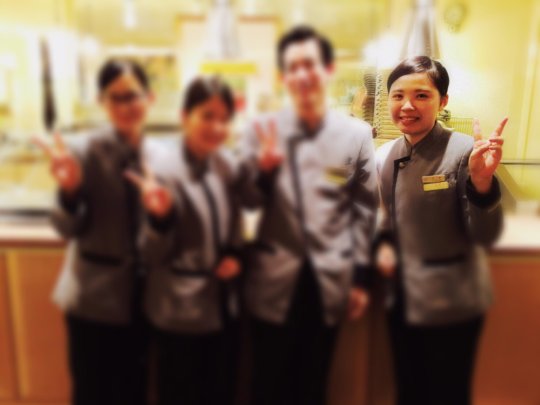 Links: