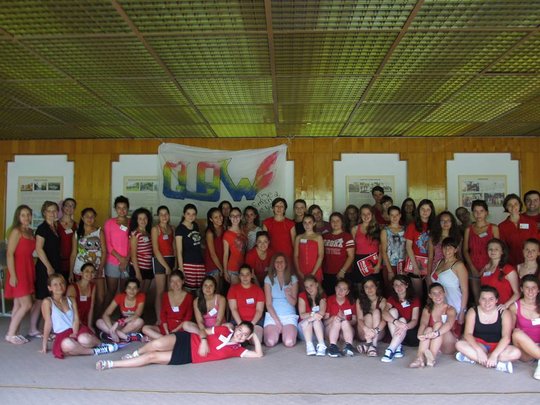 Dear Friend,
With the help of your generous donation, Girls Leading Our World (GLOW) Leadership Academy touched the lives of another 75 Bulgarian girls in 2014. GLOW continues to leave unforgettable memories and a desire for further self-development with our participants.
The Academy included many diverse sessions dedicated to leadership, teamwork, effective communication, decision making and goal setting. Specifically, when Ms. Sasha Bezuhanova, Hewlett Packard's CEE Public Sector Director in Bulgaria, presented she shared valuable lessons for not only professional development but personal as well. Addition highlights included: the "Gender roles" session held by Jeanie Hatcherson (Professor in Cultural Anthropology at the University of Connecticut), where . the girls learned about educational programs provided by institutions such as the European Union, the United Nations, and universities in the EU and U.S.
Every year, GLOW dedicates some of the sessions on personally development such as public speaking, goal setting, and organizational skills. One specifically session - . "Life Vision and Self Reflection,." Using the power of positive thinking and visualizing their dreams, the girls learned how to stimulate their inner motivation to achieve their goals. Along with the educational sessions, there were daily meditation sessions and creative workshops, in addition to evening session.. Each evening, the participants enjoyed thematic nights and parties organized by the staff as a well-deserved fun and relaxation after a day of sessions. One of the most important aspects of the program was our social campaign called "Smiles for free" aimed at making the emotional climate in Veliko Tarnovo happier. While passing by through the local park, people from the community encountered five different stations organized by GLOW girls, each of them offering different activity such as drawing, reading, etc.
The Academy does not end with the conclusion of the activities during the one-week long camp. After all participants went home, they were asked to provide feedback and deeper evaluation of their experience so next year GLOW Leadership Academy can be even better. As a conclusion to this year's camp and continuation to next year's, GLOW has launched a competition for choosing the trainers for GLOW Leadership Academy 2015. By the end of November, 10 girls that took part in Academy this year, will be selected to come back next summer as trainers.
Once again, we would like to thank you for supporting the GLOW Leadership Academy!
Sincerely,
GLOW Bulgaria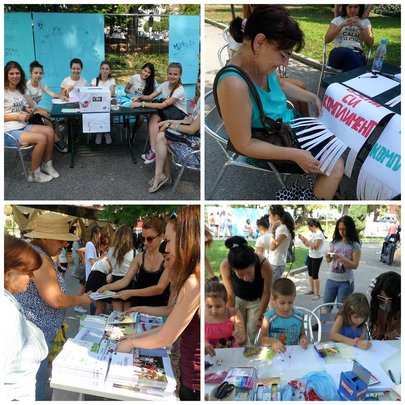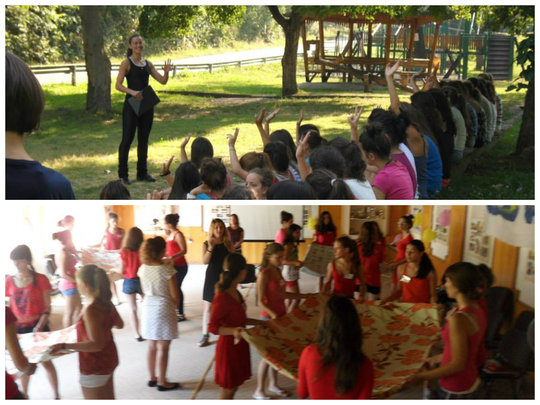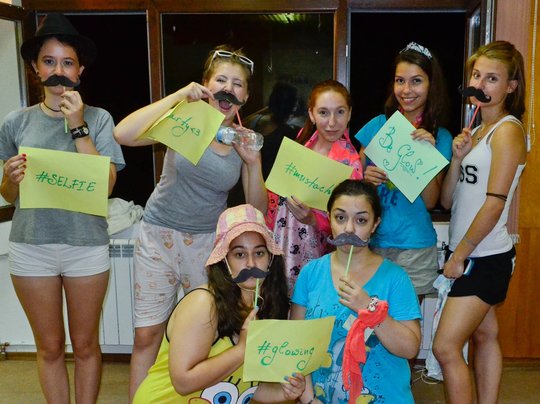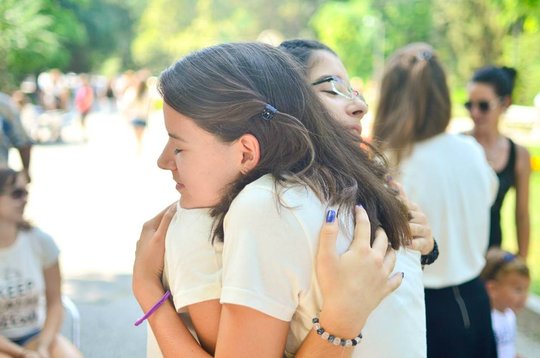 Links: