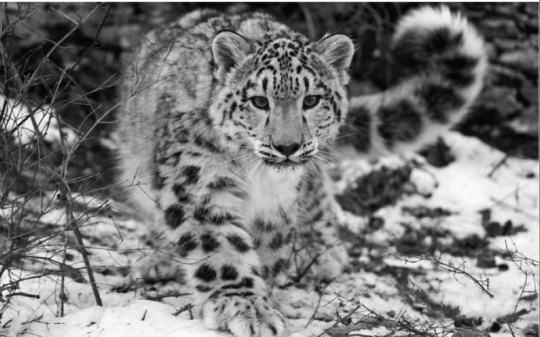 Buryatia, Siberia Trip Report
Big Cat Alliance Meetings + Snow Leopard Ceremony
April 26-May 7, 2015
Background:
In 2013, Snow Leopard Conservancy and Worldwide Indigenous Science Network joined forces in Bishkek, Kyrgyzstan, gathering Indigenous Cultural Practitioners (ICPs), shamans, scientists, artists, and journalists to discuss Snow Leopard conservation in Central Asia. Representatives from five countries were present. The group did ceremony together, held numerous meetings and presented about Snow Leopard conservation, community involvement, scientific models and more. The meeting resulted in the ICPs developing a statement that was presented at the United Nations meeting on Snow Leopard Conservation held in Bishkek, Kyrgyzstan in October of 2013. It was the first time ever ICPs were given a voice at such high levels in conservation policy. The meetings also resulted in the formation of the Global Alliance for Big Cat Conservation (BCA).
Many big cats are on the brink of extinction. As apex predators, they play a critical role in the balance of our precarious ecosystems. Neither Western science nor Indigenous science alone can solve the enormous problems facing the big cats, including habitat encroachment, poaching, lack of wild game for hunting, meaning they resort to killing communities' livestock and are as such viewed as pests that need to be exterminated.
The Alliance was formed to bring the people with the minds and hearts to do things differently. To find new ways of conservation. To open dialogue that can bridge these two ways of knowing in real, authentic, and sustainable ways. The idea is to create opportunities—through face-to-face gatherings, through introduction of new technologies, through sharing knowledge, including scientific and ceremonial—for a true network of ICPs and scientists to form. It is not an easy task.
BCA meetings were subsequently held in France and South Africa in 2013 and 2014 respectively, and the burgeoning alliance took flight. There were large-scale meetings, involving representatives for the White Lions, Jaguars, Tigers, Snow Leopards, and Ethiopian lions. In 2015, the work continues. Though smaller in scale, WISN and SLC traveled to Buryatia after receiving an invitation from BCA member Norbu Lama. Norbu, a Buddhist monk and Soyot shaman, had a direct, personal encounter with a Snow Leopard several years ago, resulting in his building a monastery on his ancestral lands near Orlik, and bringing back Snow Leopard ceremonies of renewal in Buryatia. This May, he invited WISN and the Snow Leopard Conservancy to participate in this (now) annual Snow Leopard ceremony on the sacred Manyu Sardyk "eternal white" mountain. We also used the time to hold working meetings to discuss ways to move the work forward.
Overview of Siberia Program
The meetings included a visit to a Buddhist ceremonial site/monastery on the outskirts of Ulan Ude during which we walked through the beautiful pine forest and did a ceremonial walk through a sacred site. The white lions also made an appearance.
We also met with local area ministerial level officials to discuss our work in Ulan Ude.
On the morning of April 30th we drove to the town of Arshan, not far from the ceremonial site, where we joined Slava Cheltuev, an Altaian shaman who was joining us for the ceremony. En route, we stopped at beautiful Lake Baikal, the oldest, deepest, and biggest fresh-water lake in the world, with an intricate ecosystem and an abundance of legends and mythology—also in snow leopard territory. We made offerings, prayed, and watched the movement of the large glaciers move across the sacred waters.
The day was perfect for ceremony. The shining sun kept the 100-200 participants warm. Norbu Lama made the opening remarks and introduced the BCA participants, adding how important it was that we were there and what our presence symbolized. Buddhist chants and drumming intermingled with a crackling fire and soft murmurs from the crowd as families, elderly, and young people prayed and chanted together. Bringing the community back into awareness of the snow leopard and the importance of conserving this sacred species.
Outcomes
The time in Siberia was well spent.
Some of our goals going and outcomes include:
Goal: To find ways to connect the shamans and demonstrating some of these technologies that can connect Western and Indigenous science.
o We purchased new technologies for two of the Indigenous Cultural practitioners who were present and set up Skype and email accounts for both (also demonstrated Google Translate) for better communication once we returned to our home areas.
o Discussed ways and reasons for which shamans can connect—to share ceremony dates, to ask for help, to share successes, etc.
Goal: Asses issues confronting the Central Asian shamans at this time.
o Lack of electricity and wifi in his region
o Lack of awareness of sacred sites among community
o Translation is an ongoing issue
o Alcoholism and other health issues confronting those in a position to help
o Outcomes
We assisted with research on purchasing a satellite tower for one ICP for wifi connection as well as signage for Slava for the monument he is erecting near the Snow Leopard Mountain for which he is a sacred site guardian.
Identified three possible language coordinators to facilitate ongoing communications (Russian, Altaian, and Mongolian).
Put ICPs in contact with appropriate parties who can help them understand the procedure of setting up a nature reserve in Russia, including GSLIP and high-level Ministry of Forest folks or someone in Buryatia who can help.
Provided Norbu Lama a Russian language version of the Russia Plan from GSLEP
Moving forward, our plans include:
Have a global protection plan that preserves 20 landscape level populations of Snow Leopards by 2020.
Begin a Snow Leopard festival in Buryatia similar to the one held in the Altai with the eventual hope that this could be moved and held in all countries that Snow Leopard inhabit.
Get Irbis Tuu Mountain preserve status and a banner denoting it as a sacred site.
Create "best practices" signage for proper behavior at these sacred sites.
We continue to be immensely grateful to you, our donors, without whose support, none of this important work could continue. THANK YOU!