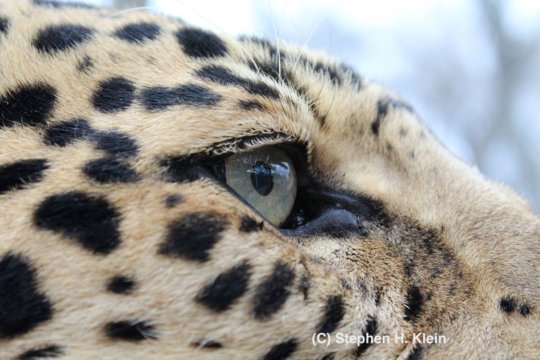 Big Cat Alliance Jaguar Meetings
Maui, Hawaii
January, 2016
The Jaguar holds much spiritual significance in cultures throughout South America. This year begins with the power of the Jaguar. Building on the meetings held in Oaxaca, Mexico in early 2015, where we met with scientists and Indigenous Cultural Practitioners (ICPs) who are working to conserve the Jaguar, we continued our efforts to build the network by bringing together two important Jaguar ICPs from different areas—one from the rainforests of Brazil, the other from Oaxaca, Mexico—both united in their love of and concern for the Jaguar, which is currently listed as "near threatened" status throughout South America.
Tashka Yawanawa, an ICP from a very remote part of Brazil, last met with the Worldwide Indigenous Science Network fourteen years ago. After that last meeting, he returned to his village as a young man to become the chief. During his tenure as chief, he initiated a number of innovative sustainability programs and he currently travels the world to discuss conservation initiatives that impact his people, the biodiversity of his region, and ultimately, the Jaguars which live and roam freely in the area his tribe, the Yawanawans, inhabit. This was his first trip back to the Worldwide Indigenous Science Network and again, there is big change on the horizon for him—he is considering a run for elected office, representing the indigenous voice in his country.
We networked with him with Olmec and Mixteca ICP Ernesto Olmos, who is a Jaguar shaman, artist, and musician, who has dedicated much of his life to the preservation of the jaguar, including through a "jaguar of light" project. The meeting went very well and strong connections were made.
Outcomes:
These meetings facilitated by Worldwide Indigenous Science Network started important dialogues about future steps for Jaguar conservation. These ICPs conducted ceremony at sacred sites in Hawaii (where the meetings were held and where WISN is headquartered—images above). Following the meeting facilitated by WISN, Tashka and Ernesto made arrangements to meet in Oaxaca, where they visited sacred sites (images below of Jaguar Mountain and Monte Alban, jaguar temple in Oaxaca), prayed, and discussed ways in which they can collaborate in the future, including possibly hosting the next Global Big Cat Alliance networking meeting of conservationists and ICPs in 2017 at the Yawanawan Cultural Center. We are very excited and hopeful to see where this may lead in the next important steps for Jaguar conservation.
We will send out a report next quarter with new updates. And as always, we are immensely grateful to you, our donors, who help make these important conversation meetings and connections possible.