Dear Friends and well-wishers,
Thank you all for your continuous support between the last few months when we called for Urgent Response on the Sanitation Problem at the School. From your contributions, we have been able to collect sufficient funds to start up the construction of the requested toilets.
Since the schools were closed and the country was having general elections, the construction of the toilets was delayed and has just commenced. Initial contractors did inflate the quotation hence we have requested for new ones quotations.
We have also done a survey of toilets constructed within other schools and after comparison, the prices are now favorable and within our estimated budget.
We have started the foundation and targeting to finalize it before end of school break.
Thank you for your continuing support of Rebuilding Buyani Secondary. Be Blessed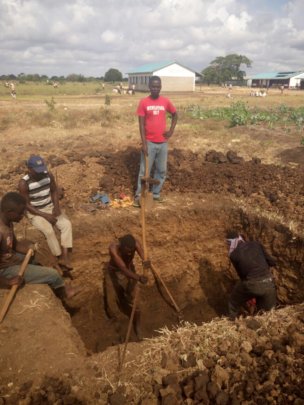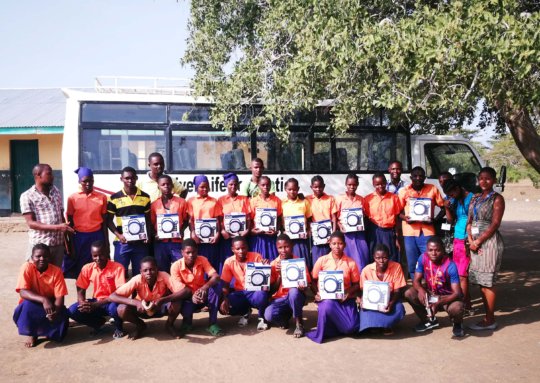 In July 2017, we visited Bubesa and Mwina primary schools so as to issue solar lanterns to the beneficiaries. We issued to 29 Class 8 Students after conducting a survey and selected students with based on performance and background.
The students in this locality have high expectations of their final examination this year and after high school. Most of them aim to get at least 300 marks to enable them join the best high school on national level (That's the average score that will enable students get a good performing school in the country). Most of them would like to come back and help their community in different ways. Martha a student from Mwina primary school aged 15 years old was quoted ,"I would like to score 350 marks in the final exam so that I go to the secondary school then after get a good college to study Medicine to become a skillful Doctor in my community."
The students were glad to be provided with the solar lanterns as it would not only help them to study at night but also their friends and siblings. As if a neighbor had a solar lantern it will encourage group discussions at night as well. This will enable them add more marks for better performance. Secondly, it will be a source of income for their parents as they will be generating some money from charging their mobile phone as the solar system have a charge port.
The parents were also grateful for the lanterns and they expect that their children would perform better. Vavute a mother to Ali a student from Bubesa primary was quoted, ''I am expecting that my son would perform better now that he can be able to have better lights to study at home and I believe even the other school children from our village can benefit from it. It will be a good form of security at night as the solar can go upto 8 hours with light and it is very bright. I also don't have to worry on buying kerosene for getting light at night, so that budget will be used for other purposes."
Apart from distributing them the foundation usually goes with staff and youth volunteers so as to give talks to the students as we believe mentorship is important to them. Although most of the students come from poor background they are very bright and with the right support and guidance they can be of great help to their parents in the long run.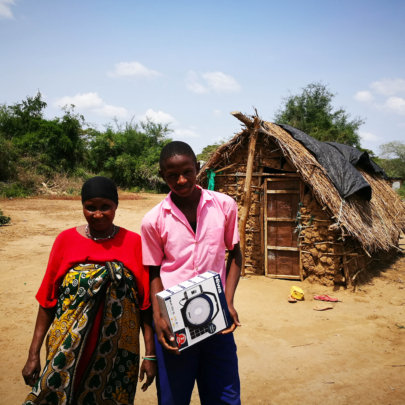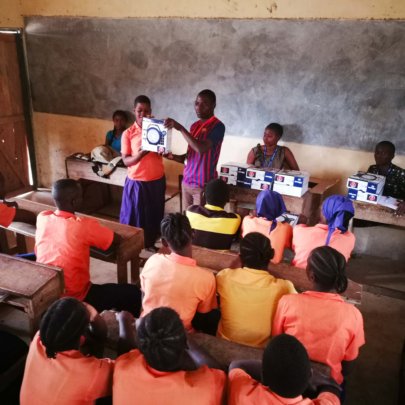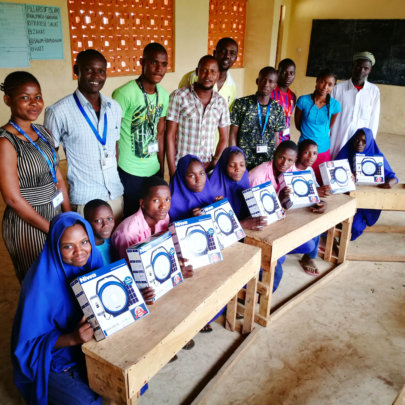 Over the years the foundation has been helping to rebuild Buyani Secondary School and our success can be seen from the series of past reports. Thank you all for your support.
In April this year, heavy rains hit the area and despite all the progress made over the recent years, it is now more important to attend to the issue of poor sanitation in the school. Therefore for this second half of the year our focus is to call upon well-wishers to help us in raising capital to construct good toilets for the school.
From September 2016, the school has been getting warnings from the Ministry of Public Health and Sanitation about their poor sanitation facilities. The school has a population of 254 presently, with 115 girls and 139 boys.
The Principal prepared a detailed appeal to the foundation on this particular matter and we would like to assist them as soon as funds are available. The school has temporally toilets to help alleviate the problem for now. We intend to replace these temporary structures with adequate permanent toilet. The Principal's appeal is attached here.
Currently the school has six classrooms and one laboratory. The school is sourcing funds from aid organizations and parents to construct two new classrooms to accommodate the surging student population. Tana River Life Foundation will focus on raising funds for the construction of Toilets. We have a shortfall of USD 2,000 for the proposed project.
We look forward to a successful campaign over the next 3 months. Thank you all once again.
WARNING: Javascript is currently disabled or is not available in your browser. GlobalGiving makes extensive use of Javascript and will not function properly with Javascript disabled.
Please enable Javascript
and refresh this page.