Earlier this month, St. George's Society's Scholarship Committee reviewed applications for financial aid from British and Commonwealth fourth year students at Lehman College. Thanks to money raised through GlobalGiving and at the Society's annual fundraiser in May, the committee was able to award 38 scholarships totaling $106,000 – surpassing last year's record of $99,000.
All of the recipients had excellent academic standing with a Grade Point Average (GPA) of 3.0 or higher and a minimum of 90 credits but would have been unable to complete their studies without financial aid.
One example is Nafisah from Ghana who is majoring in Nursing. As a mother of two, working outside of the home in addition to studying and caring for her family was overwhelming. With the support of St. George's Society, she will now be able to graduate from Lehman, study for her Masters and ultimately pursue her chosen career in geriatric care.
Another example is Orlando from Jamaica who is studying Childhood Education and Sociology. Passionate about teaching, he currently works as a lead teacher at a daycare center. The Society's financial assistance will allow him to complete his studies and take him one step closer to achieving his goal of opening a school where he can "set the foundations for generations to come."
Thank you again to all our generous supporters who help motivated students like Nafisah and Orlando earn their degrees, pursue their careers and fulfill their dreams.
Last month, 35 St. George's Society scholarship recipients graduated from Lehman College at its 2014 Commencement Ceremony and took the first step towards launching their careers.
One of these scholars was Edmund from Ghana who graduated with a degree in Social Work. As a child Edmund contracted polio which resulted in a physical disability. After graduating from the Ghana Institute of Journalism in 2008, he won a visa through the US Diversity Visa Lottery and came to the United States. He enrolled at Lehman College in 2011 and during his time there worked as a peer educator at the college Career Services Center and also established an organization for students with disabilities.
In August, Edmund will start a master's degree in Public Administration specializing in policy analysis at Baruch College. His ambition is to become a human rights lawyer and advocate for people with disabilities in the United States, Ghana and globally.
Edmund says: "The St. George's Society scholarship has really helped me. In addition to covering my tuition, I have used the award to pay for my rent, buy food items, and also for transportation both to school and my internship. Without this support, it would have been difficult for me to survive. I will forever be thankful to the donors and management of the St. George's Society Scholarship Program."
Dr. Ricardo R. Fernández, President of Lehman College adds: "Like Edmund, many of our students come to Lehman College seeking to achieve their dreams and make the world a better place. The generosity of St. George's Society enables these students to gain an important foothold on the path toward fulfilling those dreams, grow beyond their boundaries – physically and intellectually – and open doors to opportunity."
Thank you again to all our generous supporters who make these scholarships possible.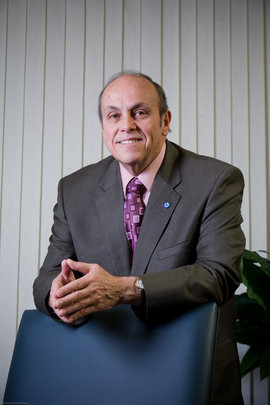 Thanks to contributions received both online and offline in The Global Giving March Open Challenge, over $18,000 was raised for St. George's Society's Scholarship Fund. This will fund three full scholarships at Lehman College, part of The City University of New York, in the Bronx.
Thanks to your support, St. George's will be able to assist more students like Charity (pictured below) who is a double major in Biology and Anthro-Biochemistry and due to earn her Bachelor's degree next month. Charity takes great pleasure in serving and being involved in her community. She is currently a Secretary in the Minority Association of Pre-Med Students, an organization that mentors students on the processes of medical school admission. She is also a Peer Educator at the Wellness Education and Promotion Department at Lehman College and recently organized an event to raise health awareness of heart attacks as the number one killer in our society. Charity has also volunteered at the New York Community Health Ambassador Program and at Lehman College's Center for Student Leadership Development. Building these leadership qualities helped her to earn the privilege of participating in a roundtable discussion at the White House in Washington, D.C.
Upon graduation, Charity plans to volunteer at the Nsawam District Hospital in her home country Ghana, West Africa, and prepare for the Medical College Admission Test (MCAT). Her goal is to go on to medical school and pursue a career in ophthalmology. Achieving her career goals will also enable her to serve as a role model to her younger siblings and other females in her community.
Thank you to everyone who has contributed to this project. With your help we can continue to support motivated high-achievers like Charity in achieving their goals.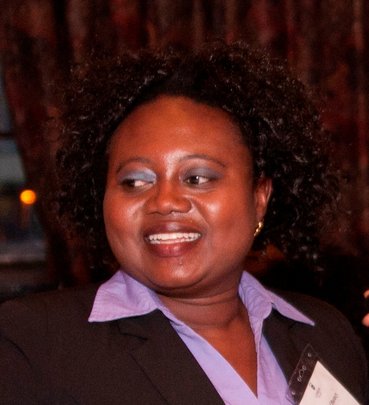 WARNING: Javascript is currently disabled or is not available in your browser. GlobalGiving makes extensive use of Javascript and will not function properly with Javascript disabled.
Please enable Javascript
and refresh this page.