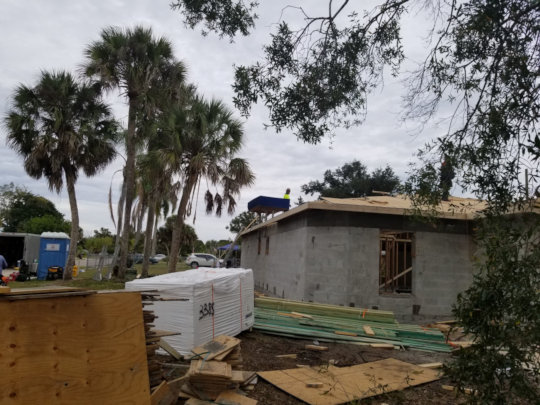 Every day individuals on a limited income are faced with increased rents and having to make a decision between food and having a place to live. The Single Room Occupancy Homes that we are currently building for Individuals with disabilities, seniors and Veterans have a bedroom, bathroom and kitchenette all combined into one unit with a shared common area. The average rent for Individuals with disabilities, seniors and Veterans is between $350-$500 depending on income and that includes all utilities. This can make the difference on whether or not they live on the streets or are housed.
The avaerage person on Social Security disability makes between $600- $1,300 on avaerage and with rents starting at $1000 in most cities (and in our area) for a 1 or 2 bedroom apartment you can see where that would cause these individuals to become homeless. As a HUD approved Housing Counseling Agency we see individuals daily that are faced with this challenge so we decided that we had to do something to change the dianamic by creating affordable rental housing that would allow people that are considered very low and low income to have a safe affordable place to live.
The money donated to this cause will help to build these units and other affordable housing units, changing lives one at a time. THank you for your help and consideration.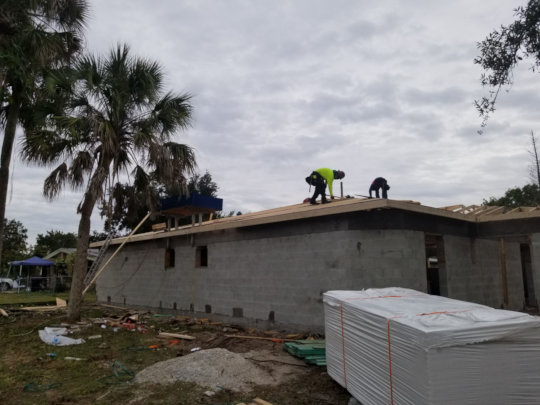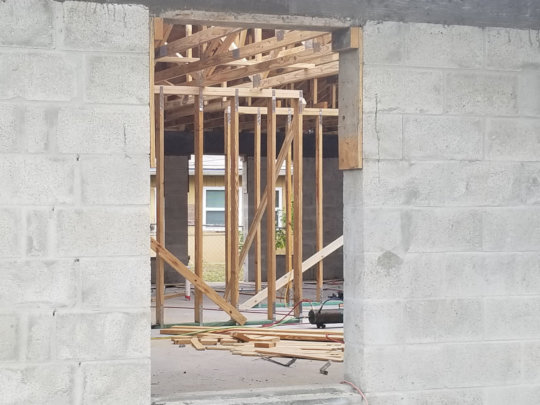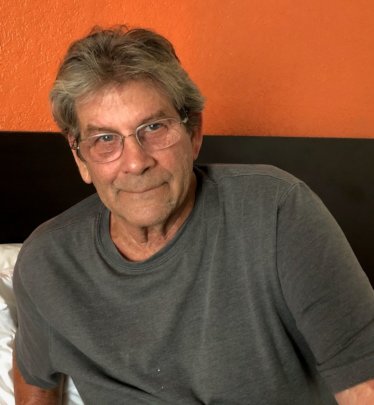 We take many things for granted, having a safe place to live, food to eat, and the ability to get around with our own two feet, but what if you woke up one day and all of that was gone? What if you woke up and you did not know where you were and to add more confusion to the situation, you looked down and you were missing a leg? The Veteran pictured experienced just that. He had gone to the emergency room with a cut on his leg that had become infected, the next thing he knew he was missing a leg and he woke up in a rehab center a few months later. When he was discharged he had no where to go as since he was hospitalized and when he woke up months had passed and his place of residence where he was renting had evicted him without any knowledge of where he had been all of this time, so he lost his place to live and all of his belongings.
When we received the phone call of this Veteran in need he had paid for a few nights stay at a hotel but was about to be thrown out on the street because he could not pay to stay there anymore as his social security income was not very much and he could no longer drive a Truck, which was his part time job until this happened. As soon as we received his information we called him and started to try and get him housed. While we are waiting to find permanent housing we have been paying for his stay at the same local hotel which is not far from our local VA Clinic where he will be fitted with his new leg and be able to go through physical therapy. The donations we have received have help to keep him housed, give him food and transportation to and from the VA, once a permanent home is found the donations will go to help pay for his deposits and rent for the first month. The donations we receive from this fund do make a difference and help to change people's lives! Thanks for all of those who support this fund!

One of the Veterans we served is now struggling with Dementia. She can't remember if she has paid her bills, Her water and electric are consistently being shut off. We have been paying her bills monthly because one Saturday on one of my monthly phone calls to her I discovered her phone had been disconnected so I drove to her home. She was sitting in the dark with no electric, no running water and no food. Because her electric and water were off and it was a Saturday there was no way to get the utilities turned back on over the weekend. Understanding she had been without food for days, I went to the local grocery store and bought her a cooler, some food and a case of bottled water and some sweet tea and a lantern so she would have light.
I checked on her until Monday and then had her utilities reconnected. I contacted her nephew and we are working to help get her placed in a long term recovery facility. Because of the donations we receive for this fund we are able to help her and other struggling Veterans with every day needs. Thank you so much for your help!
WARNING: Javascript is currently disabled or is not available in your browser. GlobalGiving makes extensive use of Javascript and will not function properly with Javascript disabled.
Please enable Javascript
and refresh this page.