So two houses have been completed and are completely occupied, and we have just drawn up plans for one more house ( the plans had to be redesigned to fit on a different size lot) with the hopes of being able to build 5 more next year (we could build 40 of these a year and it would not be enough). The units rent for 30% of the client's income which with individuals that are disabled and seniors in most cases that is very little and includes utilities. For example the average person that is very low income and is disabled does not make more than $771 per month, the average rents in our area and in most ofthe country starts at $1000 for a 1 bedroom apartment. Given those two figures what do you think happens to most of these individuals? They become homeless, and the avaerage life span of a person living on the streets, especially disabled and or a senior is six months or less.
This housing is not just necessary but it is an emergency, just looking at the number of individuals that are disabled in and the rising costs of rents would make you understand the urgency. We appreciate anything you can do to help us with this cause, for most clients it can be the difference between life and death. Thank you for your support.
Attachments: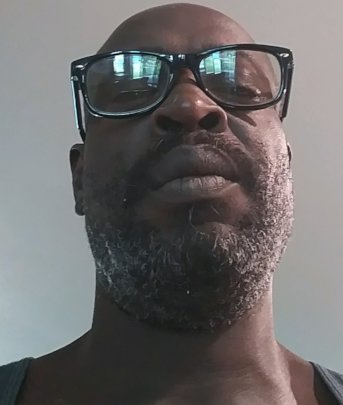 Tony is a disabled Veteran who was struggling to survive, his family needed help taking care of his neices and nephews (2 girls, 2 boys) ages 2-17 their parents were no longer in the picture so Tony decided to step up and apply for custody of these children to give them a better chance at a new life. Tony was able to adopt 3 of the four children, but had forgotten the cost involved with raising children as both of his biological children are grown.
Tony needed help with furniture, clothing, food and just insuring the kids had eveythin they needed to survive, so The Veteran's Assistance fund helped Tony with all of the items for his new children, beds, sheets, towels, furniture, food and presents for Birthdays and school supplies. Being a single parent is never easy but taking on the challenges of being a disabled Veteran and a single parent were at times overwhelming. Tony is one of our Veterans that we help on a regular basis to insure he and the children are doing OK, should he need help with anything we make sure we can find the funds to help. With our help from your donations we are able to help Tony and other Veterans Like him. Thank you for all of your help your donations do make a difference!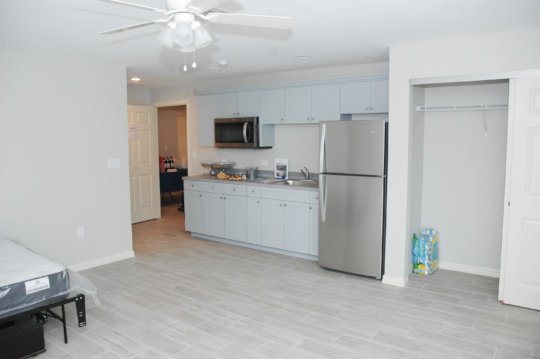 It has been a long two years but finally two of the houses for individuals with disabilities are completed with more to be built. The average amount of income for an individaul with disabilities is $771 per month, and the average rent for a 1 bedroom apartment is $1000 leaving most people with disabilities homeless or at risk of becoming homeless.
When we first started these projects we had a waiting list of over 50 individuals (and only 4 openings for housing) so when we knew we were going to build we signed a MOU with the housing authority for "Mainstream Vouchers" what that means in layman's terms is we could reduced the rent for each individual by hundreds of dollars if we signed up everyone on the waiting list so even if we could not house them they could be housed. That coupled with the reduced rent price for the four lucky individuals ment their rent would only be below $200 per individual thus alllowingthem to be able to live.
Once the homes were completed (these two, we plan to build at least 3 more this year, maybe more) the disabled individulas moved in and are enjoyin their new homes. What most people don't understand is these individuals have nothing, no bed, no furniture, no sheets, no pillows, no blankets, nothing that a "normal" person would have because they have been just barely surviving. So once housed we provide all of these items for the clients so that they can stop just surviving and start to try and enjoy their lives.
With these two houses finished (they look like a regular single family house) we now can start building more of these and help save more lives, so every donation helps so thank you for all of your help it is appreciated.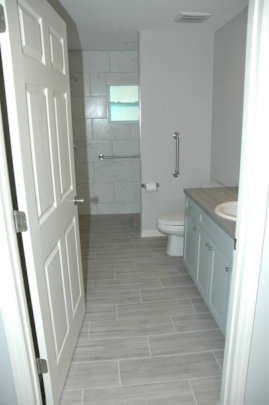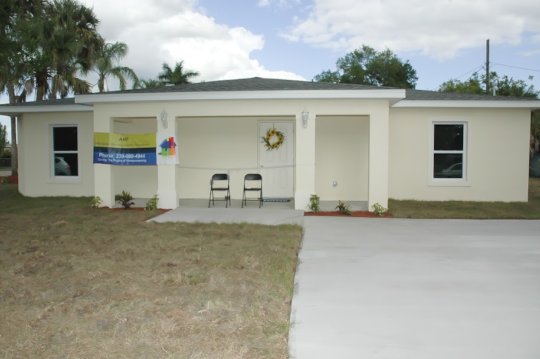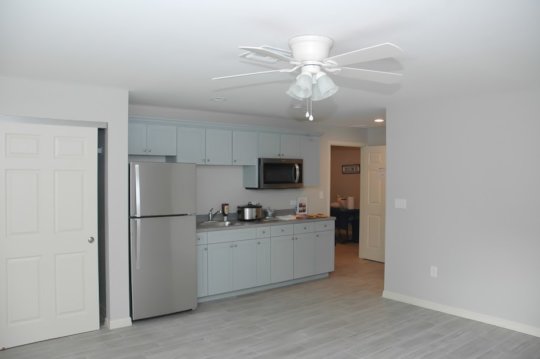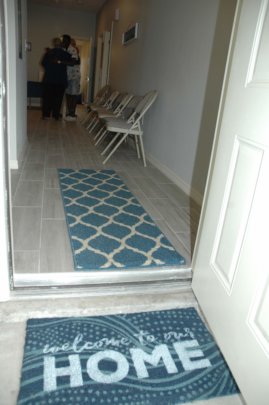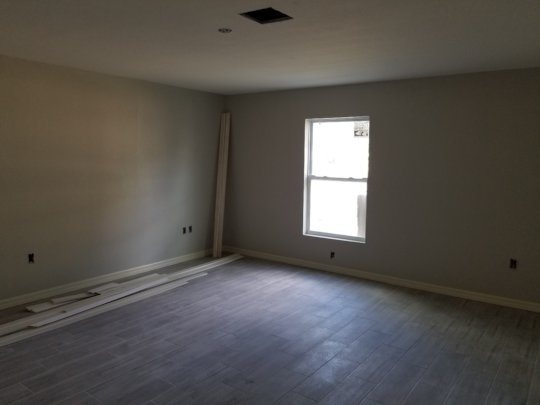 WARNING: Javascript is currently disabled or is not available in your browser. GlobalGiving makes extensive use of Javascript and will not function properly with Javascript disabled.
Please enable Javascript
and refresh this page.