This last few months have been especially trying for many people, but many Veterans have been struggling more than others to make ends meet, with your gracious support we were able to help the following Veterans:
Female Veteran with car repairs $350.00
Male Veteran with Car repairs: $395.00
Male Homeless Veteran stranded on a weekend needing help with hotel bill: $300.00
Veteran who needed plane ticket to attend his brother's funeral who died of COVID-19: $300.00
100% disabled Veteran that has been living with no electric for several months we paid to have his electric box rewired and fixed: $3,500.00
We could not provide this help without your assistance, your donations do make a difference and we appreciate all you do to support Veterans in Need, Thank you from the bottom of our hearts!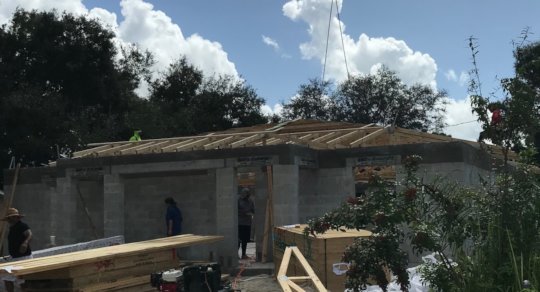 Building a home for individuals with disabilities has been difficult during a pandemic, permits are taking 4 months which in a "normal world' would take 15 days. So we have finally gotten some progress in the last 30 days we have the walls up and the roof being placed as we speak. We are making this a "Smart Home" and completely ADA Compliant which means everything will be wired so you don't have to use your hands to turn on lights, unlock doors etc. The cabinets will be lowered in the bathrooms and kitchens and the stove and oven will be ADA compliant as will the closet shelves and pantry.
We are building the home this way as two of the tenants are quadraplegics and another is blind. Thank you to all of you who support us in this most important work, we could not do it without you!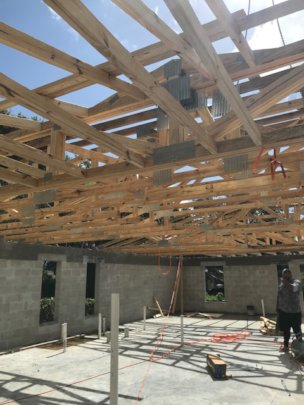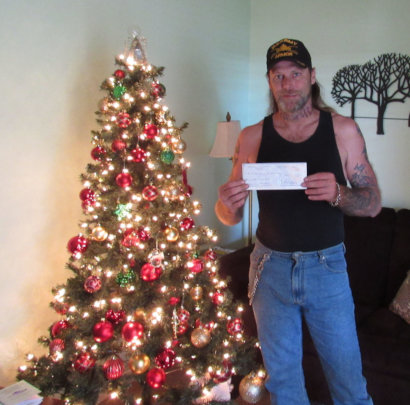 2020 has been a very trying time, we are seeing wide spread evictions and Foreclosures and families going without food. I received a call from a Veteran that we helped about two years ago. His electric had just been shut off, he was past due on his rent and other utilities and his car was broken down in the parking lot of a Supermarket. I asked him for his account number for his electric bill and the address where he was living and since he was one of our previous clients I had all of his pertinent information. He had applied for Cares Act Funding for his rent and utilities but they were very slow in processing his paperwork. I had a connection with the Cares Funding so I called them and let them know his electric had been shut off and his landlord was ready to evict him and they were able to connect with the landlord and pay the rent and other past due utilities.
Because the electric had been shut off and there were little children in the house I knew he could not wait to have his electric turned back on, so I called the electric company and paid the Electric Bill ($495.00) The Veteran then told me his vehicle was broken down in the supermarket parking lot, so I sent one of our Volunteers who is a Veteran to see if he could fix the problem. The Veteran volunteer called me back, the truck needed a new starter so we towed his truck to a repair shop to be fixed ($80.00) I received a call that the starter was going to cost $485 to fix but the car had two other issues it could not shift into park so we asked how that much was and they also told us the vehicle had no brakes, so we fixed that too. Total bill for fixing the truck $1330. The veteran and his family were so grateful as he needs two surgeries on his legs at the VA hospital in Mimai at the end of November and without a Vehicle he would not be able to have the surgeries, take his children to school or go grocery shopping.
Without the assistance of the Veteran's Assistance fund these repairs and assistance with electric would not be possible. Veterans struggle daily with every day issues this fund helps us help them with those struggles
WARNING: Javascript is currently disabled or is not available in your browser. GlobalGiving makes extensive use of Javascript and will not function properly with Javascript disabled.
Please enable Javascript
and refresh this page.