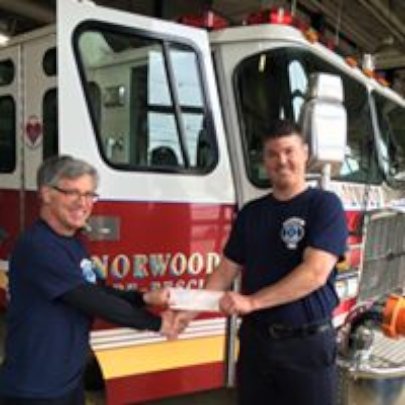 The Autism and Law Enforcement Education Coalition, ALEC, helps to foster a deeper understanding of autism spectrum disorders (ASD) among public safety and law enforcement personnel. ASD is a developmental disability characterized by problems with social communication; being inflexible with changes or routines; fixed interests; difficulty understanding and responding to social cues; and, over or undersensitivity to lights, sounds or touch. No two individuals are the same and people with ASD present with a wide range of strengths and challenges. Why train First Responders? People with autism are more likely to have 911 encounters than people in the general population. ALEC's 18 instructors are all First Responders with direct knowledge of ASD through a family member. Our team consists of 8 police instructors, 7 fire/EMS instructors, 2 EMS instructors and 1 hospital instructor. Audiences hear directly from a colleague with personal knowledge and an extraordinary personal investment in the program.
ALEC has held 162 training sessions since July 1, 2015 for a total of 4,831 First Responders trained. Among these First Responders, 974 Police Officers, 389 Firefighters and 350 EMS personnel received training in 2017-2018. ALEC has trained First Reponders in 330 cities and towns within Massachusetts. Parent trainings have been conducted in several towns within the Commonwealth. Parent trainings are designed to teach people with ASD safety skills and to discuss with parents and caregivers ways they can connect with the 911 systems in the State. ALEC training has taken place within statewide agences including the Munipcal Police Training Committee Academies, the Massachusetts Bay Transportation Authority and the Massachusetts State Policy Academy.
As we enter into World Autism Awareness Month, APRIL 2018, ALEC has trained more than 39,000 First Reponders within 37 states. April 2018 also marks the release of our Training Program Evaluation Report conducted by the University of New Haven's Henry C. Lee College of Criminal Justice and Forensic Sciences Center or Analytics. Within the last three months, ALEC has recently received funding from Bailey's Team for Autism and the Foundation of Exceptional Children of Suffield Connecticut. ALEC has scheduled more than 15 trainings since mid-February and will begin training within the Department of Corrections and within school districts before the conclusion of our next quarter.
As World Autism Awareness Month approaches, Global Giving gives the ALEC program the international stage to promote and encourage a deeper understanding of people all over the world with autism spectrum disorders. First Reponders, as well as, family members of people with autism, and people with ASD themselves within developed and developing countries can benefit from information gleaned from this successful, fifteen-year project. Please share this report and the work of ALEC with advocates, self-advocates, law enforcement and First Responders all over the world to encourage a deeper awareness of autism spectrum disorders!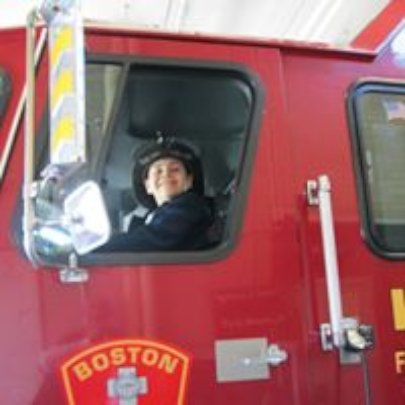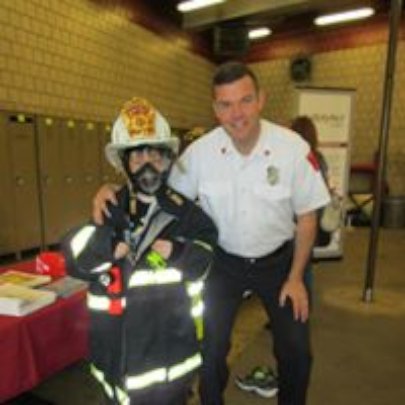 Links:
Attachments: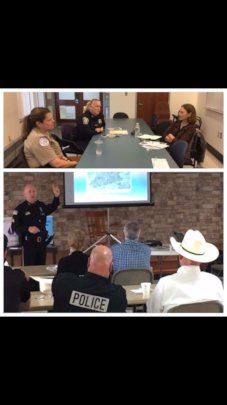 This past November, ALEC was visited by Aspect National Manager for Research, Vicki Gibbs. Vicki came to the United States on a grant from Australia to investigate the programs being done here in regards to law enforcement training and people diagnosed with autism. For more than 10 years, organizations in the UK and USA have offered police officers, firefighters, paramedics, ambulance personnel, court room and hospital emergency room personnel training on how to handle situations involving people with autism. Vicki applied for a grant and started researching the most reputable programs out there.
Upon her investigation of programs, Vicki found ALEC. She reached out to Program Director, Bill Cannata to schedule a visit. On her three-day visit, Vicki met with Boston Police Commissioner, William B. Evans, to talk about what the city of Boston is doing to train police officers in collaboration with ALEC. She also met with Matt Brown, Autism Safety Trainer for ALEC, ME Criminal Justice Academy Instructor and Federal Law Enforcement Officer to discuss his training in the education field. Vicki was able to observe two ALEC trainings while she was here as well. She has a wealth of knowledge she brought back to Australia from her visit, and hopefully soon can use the model ALEC has built to bring to her country. ALEC Australia, here we come!
Other updates:
The formal evaluation of the program by The University of New Haven is in the initial stages. We have completed the preliminary round of testing and fine-tuned the evaluation tool. Our hope is to have the data by spring to show that the ALEC training program is an effective and efficient training for better equipping first responders with the tools they need to interact with people with autism. Stay tuned!
With September upon us, our training schedule is picking up! We continue to travel across Massachusetts hosting trainings for police, fire and EMS. We will be branching out to school systems to also meet with security staff and educators to address emergency preparedness for people with autism in the event of an emergency in a school setting.
In Connecticut, they have passed legislation that will mandate training for police officers regarding autism spectrum disorders. One of our trainers will be working with the lead legislator that fought to get this mandate passed to discuss how ALEC can help be a part of this. We will keep you posted on the progress in expanding further into the state of Connecticut with our training program!
We will be formally evaluating our ALEC program this fall as well in conjunction with The University of New Haven, so we can begin to pursue corporate partnerships and sponsorships to bring our program even further. Our long-term goal is to show the effectiveness of the program through our formal evaluation and push to make ALEC the national model for training first responders on autism spectrum disorders.
WARNING: Javascript is currently disabled or is not available in your browser. GlobalGiving makes extensive use of Javascript and will not function properly with Javascript disabled.
Please enable Javascript
and refresh this page.