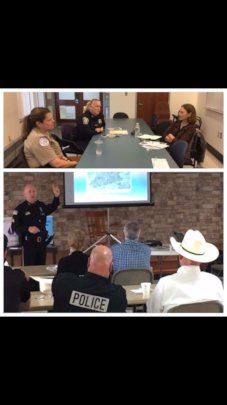 This past November, ALEC was visited by Aspect National Manager for Research, Vicki Gibbs. Vicki came to the United States on a grant from Australia to investigate the programs being done here in regards to law enforcement training and people diagnosed with autism. For more than 10 years, organizations in the UK and USA have offered police officers, firefighters, paramedics, ambulance personnel, court room and hospital emergency room personnel training on how to handle situations involving people with autism. Vicki applied for a grant and started researching the most reputable programs out there.
Upon her investigation of programs, Vicki found ALEC. She reached out to Program Director, Bill Cannata to schedule a visit. On her three-day visit, Vicki met with Boston Police Commissioner, William B. Evans, to talk about what the city of Boston is doing to train police officers in collaboration with ALEC. She also met with Matt Brown, Autism Safety Trainer for ALEC, ME Criminal Justice Academy Instructor and Federal Law Enforcement Officer to discuss his training in the education field. Vicki was able to observe two ALEC trainings while she was here as well. She has a wealth of knowledge she brought back to Australia from her visit, and hopefully soon can use the model ALEC has built to bring to her country. ALEC Australia, here we come!
Other updates:
The formal evaluation of the program by The University of New Haven is in the initial stages. We have completed the preliminary round of testing and fine-tuned the evaluation tool. Our hope is to have the data by spring to show that the ALEC training program is an effective and efficient training for better equipping first responders with the tools they need to interact with people with autism. Stay tuned!
With September upon us, our training schedule is picking up! We continue to travel across Massachusetts hosting trainings for police, fire and EMS. We will be branching out to school systems to also meet with security staff and educators to address emergency preparedness for people with autism in the event of an emergency in a school setting.
In Connecticut, they have passed legislation that will mandate training for police officers regarding autism spectrum disorders. One of our trainers will be working with the lead legislator that fought to get this mandate passed to discuss how ALEC can help be a part of this. We will keep you posted on the progress in expanding further into the state of Connecticut with our training program!
We will be formally evaluating our ALEC program this fall as well in conjunction with The University of New Haven, so we can begin to pursue corporate partnerships and sponsorships to bring our program even further. Our long-term goal is to show the effectiveness of the program through our formal evaluation and push to make ALEC the national model for training first responders on autism spectrum disorders.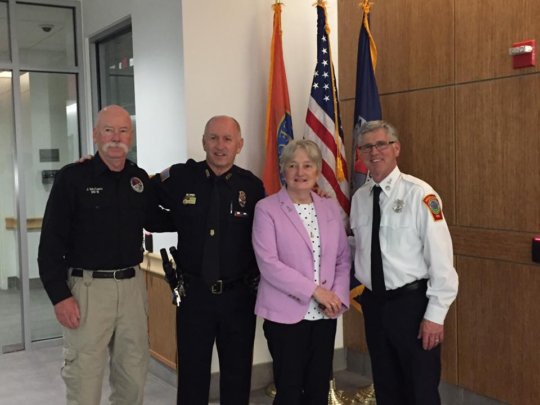 As our Fiscal Year 2017 comes to a close, we are excited to update you all and let you know that we have now officially surpassed the 37,000 mark for the number of First Responders ALEC has trained on Autism Spectrum Disorders! We are incredibly proud of this, and hope that by June of 2018, we will have trained over 40,000 First Responders with our program!!! With funds raised with this project, we have trained First Responders in Orange County, NY in collaboration with the Gregg Atlas Foundation, as well as Suffield, CT Police, Fire and EMS.
On Tuesday, June 20th, we will bring our team of 16 consultants/trainers together to update our curriculum, and create a new component of the ALEC offerings- ASET, which stands for Autism Safety Education and Training. Starting in September 2017, our goal is to start within Norfolk County, MA and train school personnel on keeping students diagnosed with Autism safe during crisis situations. We are excited to partner with Matt Brown of Maine, who created the program, and is now a member of the ALEC Team. As a reminder, each of our consultants/trainers in the ALEC Program are First Responders who KNOW the line of work who also have a family member diagnosed with Autism. The professional and personal knowledge make our program effective.
To that end, we are in active negotiations with The University of New Haven to perform a formal evaluation of our program. This will help us secure more corporate and foundation money by showing concrete, measurable outcomes and data for our ALEC Program.
We are incredibly grateful for your support- we couldn't do it without you! Thank you for recognizing the work we do, and being a part of keeping our community safer- for First Responders, for people diagnosed with Autism, and the community at large.
Links:
WARNING: Javascript is currently disabled or is not available in your browser. GlobalGiving makes extensive use of Javascript and will not function properly with Javascript disabled.
Please enable Javascript
and refresh this page.