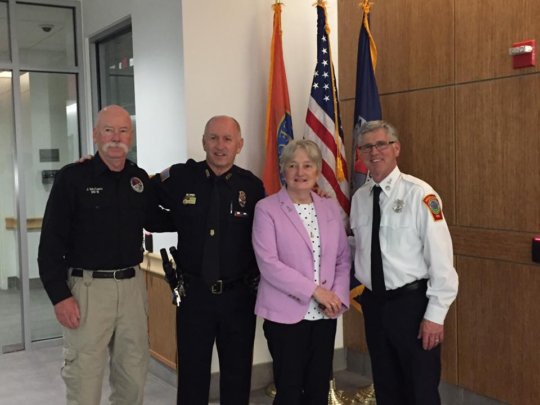 As our Fiscal Year 2017 comes to a close, we are excited to update you all and let you know that we have now officially surpassed the 37,000 mark for the number of First Responders ALEC has trained on Autism Spectrum Disorders! We are incredibly proud of this, and hope that by June of 2018, we will have trained over 40,000 First Responders with our program!!! With funds raised with this project, we have trained First Responders in Orange County, NY in collaboration with the Gregg Atlas Foundation, as well as Suffield, CT Police, Fire and EMS.
On Tuesday, June 20th, we will bring our team of 16 consultants/trainers together to update our curriculum, and create a new component of the ALEC offerings- ASET, which stands for Autism Safety Education and Training. Starting in September 2017, our goal is to start within Norfolk County, MA and train school personnel on keeping students diagnosed with Autism safe during crisis situations. We are excited to partner with Matt Brown of Maine, who created the program, and is now a member of the ALEC Team. As a reminder, each of our consultants/trainers in the ALEC Program are First Responders who KNOW the line of work who also have a family member diagnosed with Autism. The professional and personal knowledge make our program effective.
To that end, we are in active negotiations with The University of New Haven to perform a formal evaluation of our program. This will help us secure more corporate and foundation money by showing concrete, measurable outcomes and data for our ALEC Program.
We are incredibly grateful for your support- we couldn't do it without you! Thank you for recognizing the work we do, and being a part of keeping our community safer- for First Responders, for people diagnosed with Autism, and the community at large.
Links: