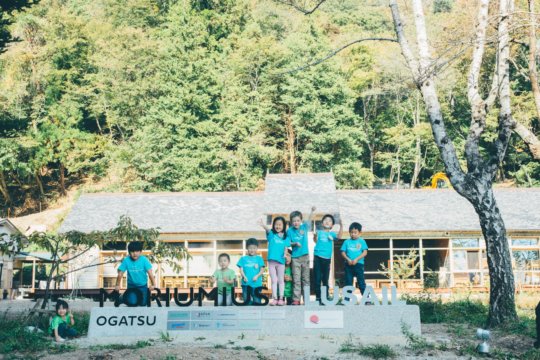 Dear supporters,
Happy new year! We are very thankful for your support in 2015. Last year was a special year for us, opening MORIUMIUS in July and start receiving children locally as well as internationally. Finally, old and tired school has been renovated into a sustainable learning center to revitalize community. Many alumni are happy to see their school reborn.
Over five hundrend children gathered to MORIUMIUS. Once an abandoned scholl is now full of energy! There were many children from abroad as well. Children from US, France, and China gathered, enjoyed the natural surroundings and interacted with Japanese children as well as local community. Also, JET Programme staff added diversity to the program, providing muticultural experiences. We invite international guests to visit, to enrich the educational value!
Sustainable learning is here at MORIUMIUS! Taking lives from ocean and farm land, using wood for cooking and create tableware, and cook with the fresh ingredients are some of the activities MORIUMIUS provides. Composting, recycling waste water for agriculture, and raising pigs will allow children to understand that we can return energy back to nature for them to prosper.
We still need your donation in order to create MORIUMIUS sustainable as well as to add new element to the center. We are planning to renovate a house once used by principals into a community center and to create field athletic in the forest.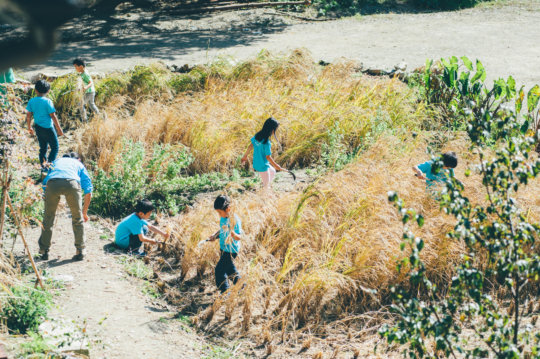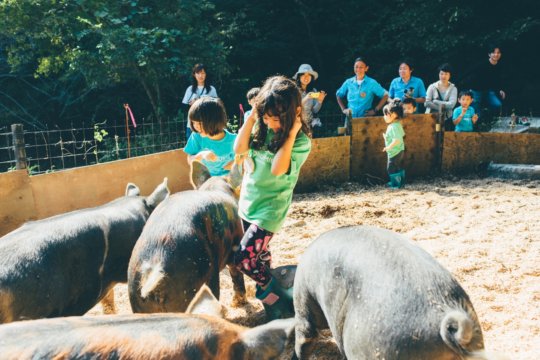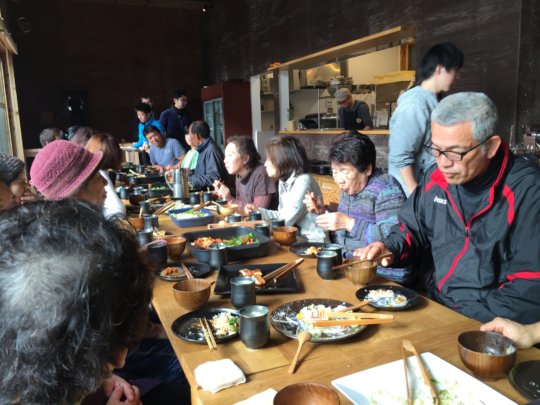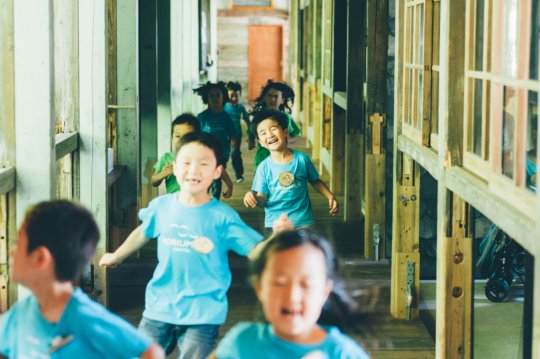 Links: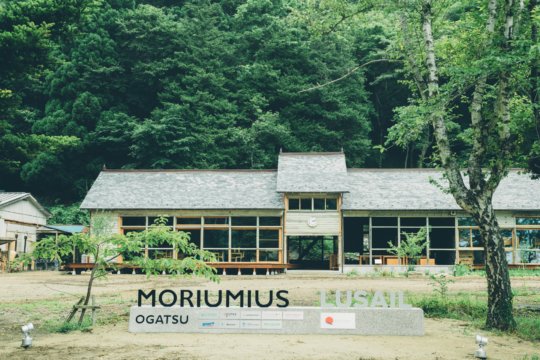 Dear supporters,
Thank you to all of your support, MORIUMIUS has opened in July and received children from all over the world!
After two years and three month later, with over five thousand volunteers involved in the reconstruction of a ninety two years old abandoned school, once a forgotten school has now turned into a sustainable learning center. MORIUMIUS, Japanese for forest, ocean, and creating tomorrow together is now ready for children to learn sustainability as well as to revitalize local community heavily damaged by tsunami.
On a sunny day in July, first group of children gathered to MORIUMIUS. Program was planned for a week stay this summer. Children from all over the world had a chance to participate programs in the amazing nature of Ogatsu. Each day is designed to learn sustainbability in various fields. Each field has local specialist, for example fisherman, who has deep knowledge of living with the nature. Over three hundred fifty children participated this summer, and they were all curious and excited to get their hands on in the nature and with the locals.
MORIUMIUS also organized various events local and international. Sports event was held for the locals who are graduate of old school. More than one hundred alumnis gathered to celebrate reconstruction of their old school and to excersize. Young Americans, a well acclamied NPO from USA stayed at MORIUMIUS to organize musical workshop for local children to perform Disney's Lion King.
There was not a single day without children in MORIUMIUS this summer. There were voices and sound of children running around everyday. Journey has now began! To become the premier sustainable learning center for children around globe, MORIUMIUS welcomes your visit!
Warm regards,
Gentaro Yui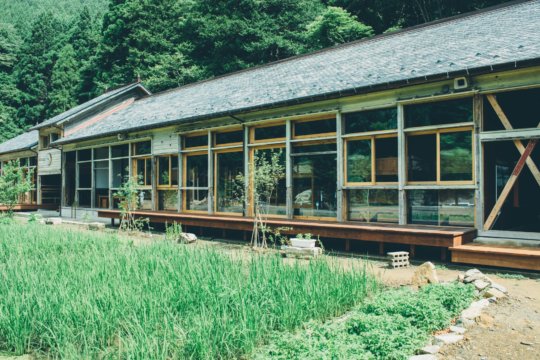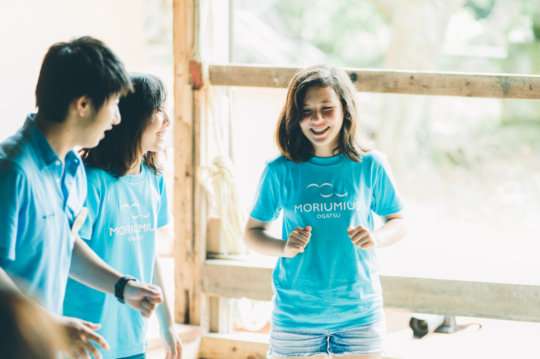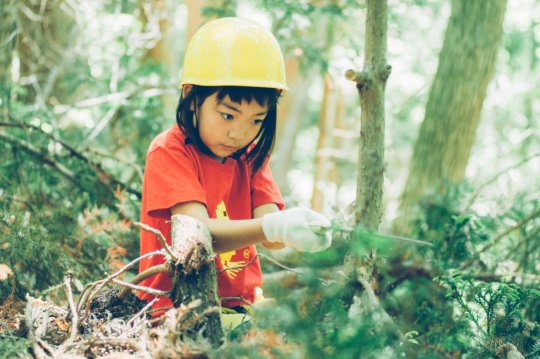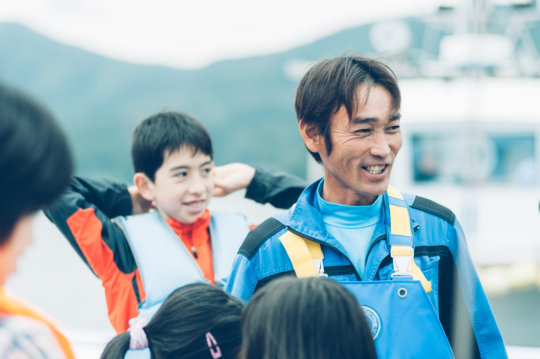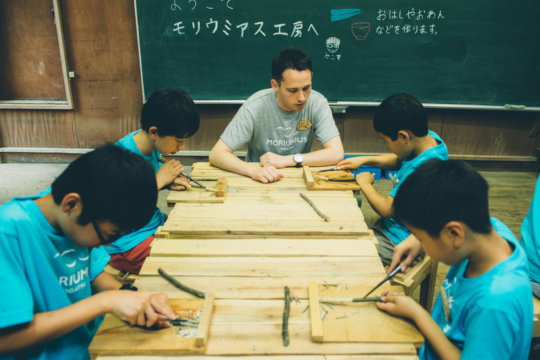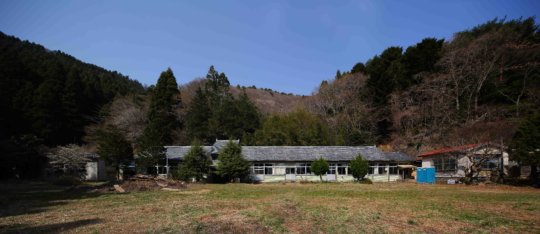 Links: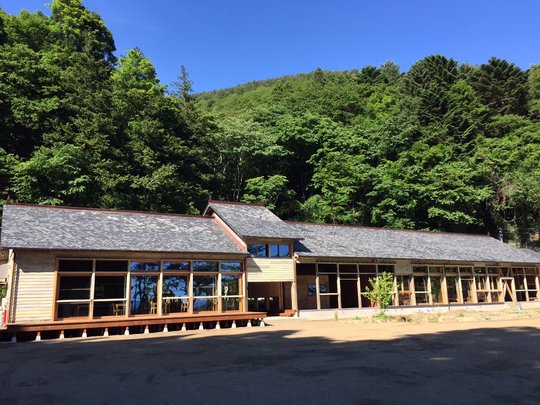 Dear supporters,
Thank you always for your support on Rebuilding community from tsunami throu education in Ogatsu, Japan. Because of your support, we have completed construction last week and now getting ready to open on July 18 when summer vacation starts in Japan.
After two years and two month, 92 years old abandand school has now been reborn as sustainable learning center. We are going to invite local, domestic and international children to learn from the nature as well as from the locals to be sustainable. Six classrooms that provided education since 1923, are now renovated into accommodation, dining, studio, lounge, and outdoor bath. We are now in training! Young local staff, one of them graduated from the original school, have gathered to tell stories of Ogatsu and provide sustainable education. Other staff have came to gether from cities like Tokyo, with broad background like hotel, food, outdoor education.
Although in Japanese, MORIUMIUS reservation website has been launched! We are now welcoming reservation for summer, 8 days camp to enjoy and learn from the nature and people of Ogatsu. Please come visit us if you are planning to be in Japan this summer!
MORIUMIUS reservation site
http://www.moriumius.jp/liveinmoriumius
Warm regards,
Gentaro Yui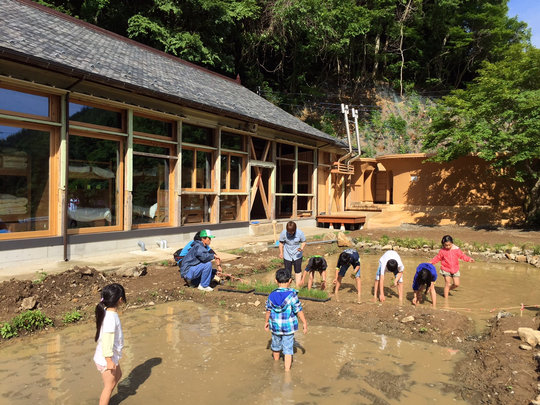 WARNING: Javascript is currently disabled or is not available in your browser. GlobalGiving makes extensive use of Javascript and will not function properly with Javascript disabled.
Please enable Javascript
and refresh this page.