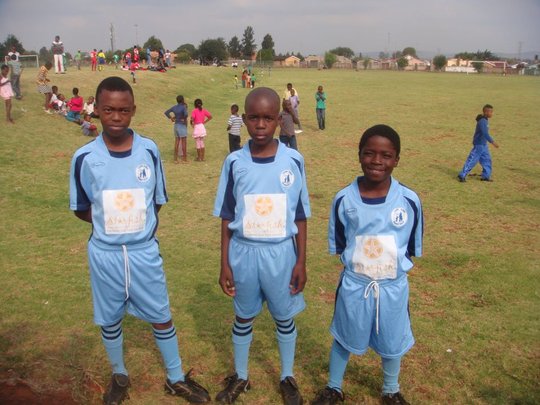 Thanks to your incredible generosity in December, almost $50,000 was disbursed to Starfish SA in January 2014. These much-needed funds are being used to support six Community Organizations throughout South Africa, enabling them to care for thousands of vulnerable children orphaned by HIV/AIDS, in their own communities. Thank you for making this all possible!
1) Ethembeni (Howick, KZN)
Ethembeni's vision is to bring hope to families affected by HIV/AIDS and TB in the Natal Midlands, by providing comprehensive care and prevention services. Starfish funding will help reduce the vulnerability of 120 children this year.
Ethembeni is located in the small rural township of Mpophomeni, in a corner house overlooking an open veld, where livestock such as goats and cattle cross the streets. The Family Centre cares for over 50 families in need, providing at-risk families with food parcels, counseling and general support.
The Residential Care Centre treats AIDS and TB patients. Four hospital beds are set up in two bedrooms, where patients are either nursed back to health through correct nutrition and medication by qualified nurses, or allowed to die in a dignified way.
Starfish funding will enable Ethembeni to provide HIV testing and counseling to over 2,000 people, practical material support to over 200 families and job prospects to 100 unemployable people in the community of Mpophomeni. Even though the community is poverty stricken you can sense that Ethembeni brings warmth and love to the community in all that they do.
2) Ubomi Obutsha (Port Elizabeth, EC)
Ubomi provides daily meals to over 800 children every month. Thanks to Starfish funding, 183 children will be sent home with nourishing food parcels this month, 57 children will receive school uniforms and 11 high school students will benefit from skills development training to prepare them for the workforce. Starfish funding will also help to repair buildings and maintence on the community center. The head of Ubomi shares this story:
"Nwabisa, who is just 15 year old, lived with her 2 year old baby girl in a dirty shack. The baby was a result of rape. Nwabisa's mother died 2 years ago, and her funeral organized by Ubomi, who also provided family counseling for the girl. Ubomi's social worker contacted the police to intervene in Nwabisa's case, since so many problems need to be solved. Ubomi Obutsha and Starfish worked together on the Nwabisa project, and were able to provide Nwabisa with a house full of furniture, groceries and clothing for her and her baby! A social development grant was given for child, as well as psychological treatment trauma, educational support. A social worker is teaching Nwabisa how to care for her daughter. Nwabisa now lives with her brother in her new home and she looks happy. If Ubomi Obutsha had not received funding from Starfish, then none of this would have happened!"
3) Loaves and Fishes (East London, EC)
Loaves and Fishes, which cares for 457 children daily, uses Starfish funding to provide daily meals for these children, as well as medical supplies, first aid kids for the daycare centers and education supplies, like school uniforms, stationery and backpacks. The much-needed funds will enable teachers to introduce mathemathics into their early childhood development curriculum at their daycare center.
Starfish funds will also be used to host a community training workshop on "Violence against Women and Children" to address domestic violence and child abuse in the home and community, and how this affects children and their schooling.
4) Bulungula (Eastern Cape)
Bulungula, in a remote corner of the Eastern Cape, feeds and cares for 110 children every day. With the funding received from Starfish 10 children will be tested for HIV this month, 6 children will receive school uniforms, school fees and school stationery. The community gardens, planted with Starfish funds, provide healthy, nutritional meals for the children in the pre-schools.
156 children, under the age of three, will receive educational toys, while caregivers host workshops to demonstrate the importance of preschool education to parents. Home-based caregivers visit households with young children, using the education toys funded by Starfish.
Your donations will help Bulungula organize HIV and sex education in schools, manage 24 home-based caregivers and help children obtain grant applications and birth certificates.
5) Isipho Charity Trust (Paterson, EC)
Isipho feeds over 337 children daily. Starfish funding will provide medical supplies for 12 children, help 4 children get birth certificates, provide educational supplies for 62 children, help 12 high school students receive skills development training and train 12 caregivers to provide nutritious meals to improve the health of children with HIV/AIDS. Your donation helped plant a home food garden that feeds the community.
Starfish funding was used to buy educational material for young children in the day care center. This included toys for the fantasy play area, block corner area, sand pit area and creativity area. Starfish funding for Isipho's aftercare program helps provide math tutors for high school students to help them pass their exams. Capacity building by Starfish has helped Isipho train staff to be qualified childcare workers, able to respond to the children's needs.
6) Tsongang(Soweto, Gauteng)
Tsogang Sechaba aims to "educate a child and empower a nation" and feeds more than 1,060 hungry children twice a day. Starfish funding will help them care for over 300 children at the centre and feed another 700 children through soup kitchens in local schools. Tsongang feeds anyone in need, as their Nurse Rose believes that you can't "chase away a hungry stomach". Tsongang is able to provide more than 300 food parcels each month to child-headed households, thanks to your donations, ensuring the nutritional wellbeing of orphaned or vulnerable children.
With funding from Starfish, over 500 children were provided with school uniforms this year, enabling them to go to school and have access to basic education. Tsongang also helps these children to process official documents and provide referrals to access to treatment and grants. They monitor the children in their care with an up-to-date database that allows them to keep accurate records and provide sustainable support services.
Tsongang is well respected in Soweto and works hand-in-hand with Starfish to provide the best support possible to the children.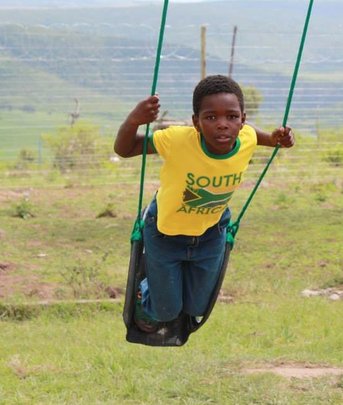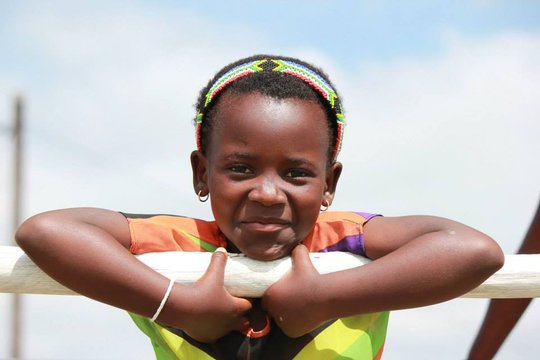 Links: