Starfish Wellness Wagon
10 Miles. That was the distances that Zandi walked to get her nearest clinic. The trip would start at 5:00am and she would get home long after dark, famished and exhausted. The clinic presented additional changes- the prying question of her mother's "friends", the preaching of Sr.Zondo, the indiscretion of the pharmacist when telling her how touse the creams he gave her.
That was until the Starfish Wellness Wagon started visiting her village. Here she was with her peers, she got information about sexual and reproductive health issues, contraceptives, STI & HIV information- and they linked her to resources and support much wider than mere health. here was access to psycho-social and socio-economic support, And the vehicle was funky and real and equipped to deal with her private health issues.
Luyanda's Story
Luyanda,Grade 2, and her little brother are part of the Educational Support programme in Mpophomeni near Howick. Both are part of the Ethembeni (be hopeful) Educational Support Program. The two siblings live with their ill mother in indigent conditions.
Luyanda recently got a certificate for best attendance, a milestone as initially she was very withdrawn and shy. By building a relationship with her and the family, through concrete support, home-visitations and by helping the mom access healthcare, a relationship was established with Luyanda.
It emerged that the little girl had been raped. Twice. The first perpetrator had been jailed, but the second was an uncle who sometimes assisted the family financially.
Funding from Starfish was used to support the family. The case was reported to the designated child-protection unit and is being investigated. Luyanda's mom has also reported the case to the tribal authorities who will deal with the man appropriately.
Luyanda is receiving counselling and is being supported is in a process of ongoing healing. Her teachers have commented on her progress at school and her improved attendance.
Starfish supports Ethembeni. Ethembeni supports children like Luyanda.
All of this is possible because you support Starfish together with the donors.
_____________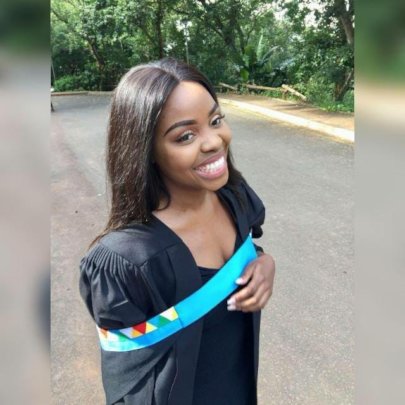 Thank you Starfish and all the Partners for changing my lives, Your love and support have changed my life for the best!
Slindile's (Sli) Story to Inspire!
Vukukhanye started a Bursary project in 2008, with the objective of assisting underprivileged and deserving children from Chesterville to achieve the tertiary qualification. Vukukhanye is currently supporting 16 children with bursaries (8 at the school level and 8 at tertiary institutions) and has helped 8 children graduate. with the support of the Starfish and partners, Slindile is one of the children who has been part of the bursary programme and her story is below
Sli is an orphan, who was raised by her grandmother, who sadly passed away when Sli was in Grade 10; after which Sli continued living with her grandfather and uncles in very poor conditions in a small home in Chesterville. Sli's family was assisted by the Starfish funding in terms of food parcels and toiletries for the person concerned whilst she was at High School. Her school performance and progress were very good, and she was recruited for the bursary programme since she was doing Grade 8 at Chesterville Secondary School in the year 2009 as a beneficiary of Vukukhanye's Bursary Programme. Sli has been supported in her educational journey for a period of nine years. The programme covered tuition fees, textbooks, stationery, food parcels, and University traveling expenses.
After completion of her Grade 12, Slindile enrolled for Bachelor of Social Science Degree at the University of KwaZulu-Natal. Sli specialised in Geography and Environmental Management. In 2017 she completed her bachelor's degree. Furthermore, Sli developed a passion for being an educator and in 2018 she enrolled for Post Graduate Certificate in Education (PGCE) at the University of KwaZulu-Natal (Edgewood Campus). Sli conducted her practical's (Experiential learning) at Chesterville Secondary School and as a volunteer in rendering Vukukhanye's programmes. This year she anticipates completing the course. The organisation is very proud of Sli's achievement and wishes her all the best of luck in her future endeavors!
"Kindness can transform someone's dark moment with a blaze of light. You'll never know how much your caring matters. Make a difference for another today."
- Amy Leigh Mercree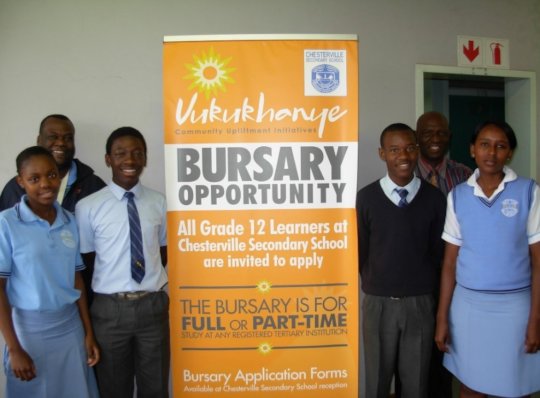 WARNING: Javascript is currently disabled or is not available in your browser. GlobalGiving makes extensive use of Javascript and will not function properly with Javascript disabled.
Please enable Javascript
and refresh this page.