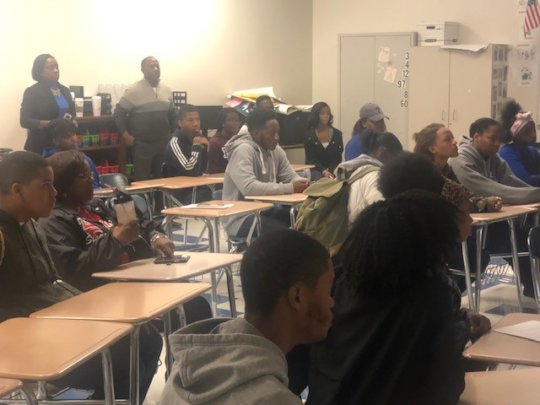 Forum to Advance Minorities in Engineering, Inc.'s (FAME, Inc.) CORE Enrichment students wrapped their 2019 Summer Session with a Culmination Ceremony that took place on Thursday, August 1st at John Dickinson High School. Summer Sessions, for students in grades 7-10, were held from Monday, June 24th in through Thursday, August 1st. Sessions took place daily from 8am to 3pm, Monday through Thursday, at A.I. High School in Wilmington, Delaware. CORE Enrichment students rising into grades 11 and 12 received the incredible opportunity to live on campus at the University of Delaware's College of Engineering for the Summer Residential Program which started on Sunday, June 23rd and ended on Friday, July 19th.
Following the summer culmination, the 2019-2020 School Year Sessions began for CORE Enrichment students, grades 7-12, on Saturday, October 5th. School Year Sessions take place on the first and third Saturday of the month from 9am to 12pm and will continue in through May, 2020.
On Saturday, October 19th FAME, Inc.'s Workforce and Talent Engagement Manager, Mrs. Joanna Staib, helped attending CORE Enrichment students create online profiles using the Tallo platform. In 2019, FAME, Inc. introduced the Talent Engagement Connection (TEC) Initiative based on Delaware's need to develop a talent pipeline to stimulate its future workforce. The goal of TEC is to promote college and career confidence for students. This goal is achieved through college and career exposure in addition to skill and interest alignment so that students may successfully peruse professions and/or admission into institutions of higher education.
FAME, Inc.'s TEC will utilize the online Tallo platform to connect talent to talent seekers. Tallo enables students to create individualized profiles so they can better connect with colleges, universities, employers, scholarship dollars, and so much more!