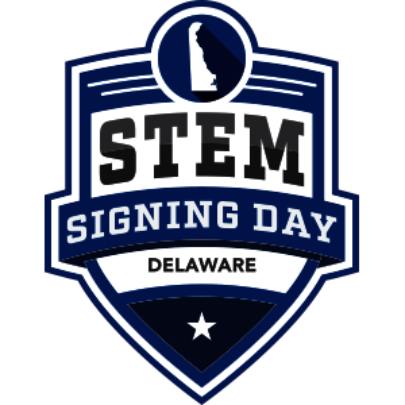 Forum to Advance Minorities in Engineering, Inc.'s (FAME, Inc.) CORE Program has adapted in response to the COVID-19 pandemic. Traditionally, participating students in grades 7 to 12 meet on the first and third Saturday of the month from October in through May. Students meet throughout the school year to be engaged via STEM learning that builds academic rigor. FAME, Inc.'s year round CORE Program continues once the school year ends through four and six week summer sessions that begin in June and end in July.
Given the uncertainty that COVID-19 presents, FAME, Inc. has been working to assist our students, families, educators, and community by solving challenges using technology and critical thinking. We are working to modify our hands-on service delivery model through the adoption of digital services that are vital to students and families. FAME, Inc. is also bolstering our Talent Engagement Connection (TEC) powered by Tallo® initiative which connects talent to talent seekers via an online digital ecosystem. Through the adoption and use of distance learning, FAME, Inc. aims to impact school remediation for students.
An example of FAME, Inc.'s digital presence is the recent STEM Signing Day (SSD) which was designed to support graduates of the Class of 2020. On Tuesday, April 14th FAME, Inc., in partnership with the Boeing Company and Senator Chris Coons, hosted Delaware's first ever SSD which took place virtually. During this event, twenty of Delaware's top seniors were honored and recognized for their outstanding academic accomplishments in STEM. One of the honorees was FAME, Inc.'s very own CORE Program participant and graduating senior! To learn more about this groundbreaking event, click here. Also, on Saturday, April 25th more than 60 students in grades 7 to 12 participated in FAME, Inc.'s Leadership Workshop. This workshop, which was held in connection with the University of Delaware's office of Pre-College Programs, helped students sharpen their leadership skills!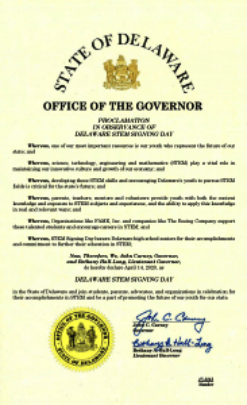 Links: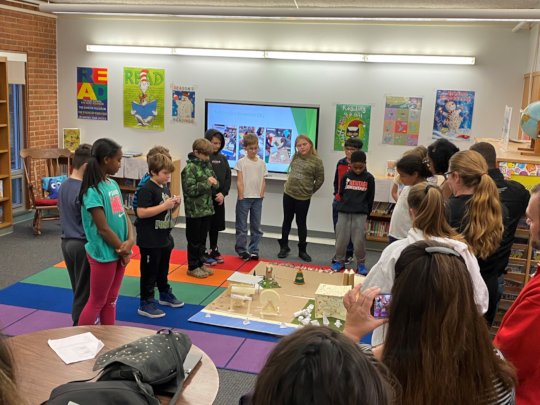 Forum to Advance Minorities in Engineering, Inc.'s (FAME, Inc.) STEMulate® Change Outreach Initiative is in the midst of our Spring 2020 Science, Technology, Engineering, and Math (STEM) programming session! We are currently serving 150 students in grades K-6 through six school sites. Site locations include: Heritage Elementary, Richardson Park Elementary, Warner Elementary, Mote Elementary, and Lewis Elementary Schools in addition to the Thomas Edison Charter School (TECS). Students participating in 6-week afterschool sessions have been learning about the STEM Icon, June Bacon-Bercey. Mrs. Bacon-Bercey was an American international expert on weather and aviation who worked for the National Oceanic and Atmospheric Administration, the National Weather Service, and the Atomic Energy Commission. She is believed to be the first African American woman to gain a degree in Meteorology and was confirmed to be the first African American woman to be a televised Meteorologist.
All six school sites will continue to operate in through April/May. Once the Spring sessions close, STEMulate® Change will gear up for our 2020 6-week Summer session for students in grades 4-6. Summer sessions will begin on Monday, June 22nd and will conclude on Thursday, July 30th. Daily STEM lessons will take place from 8am to 3pm, Monday to Thursday. FAME, Inc. is looking forward to our upcoming 2020 Spring closing and Summer program start date!
Links: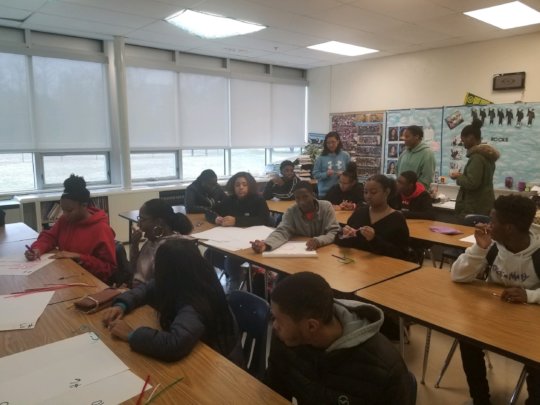 Forum to Advance Minorities in Engineering, Inc.'s (FAME, Inc.) CORE Enrichment students have been kicking off 2020 with a bang!
Students in grades 7-12 are in the midst of their 2019-2020 school year session which began on Saturday, October 5th and will continue in through May, 2020. School year sessions take place on the first and third Saturday of the month from 9am to 12pm in Wilmington, Delaware. On Saturday, February 1st forty-five high school students (grades 9-12) from the CORE program participated in a workshop on financial awareness and literacy. The workshop was facilitated by Ms. Tinesar Forrest, President and CEO, of Ty-Enterprise, LLC. Ms. Forrest is an excellent facilitator with years of experience. Through her leadership, students were able to learn about jobs/careers in the finance industry (awareness) in addition to financial literacy which enables students to make informed and effective decisions with their financial resources!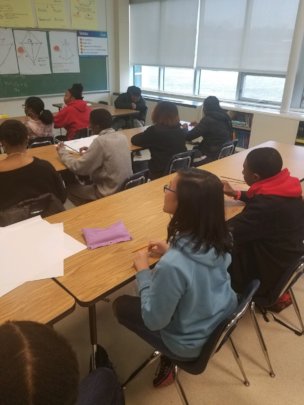 Links:
WARNING: Javascript is currently disabled or is not available in your browser. GlobalGiving makes extensive use of Javascript and will not function properly with Javascript disabled.
Please enable Javascript
and refresh this page.