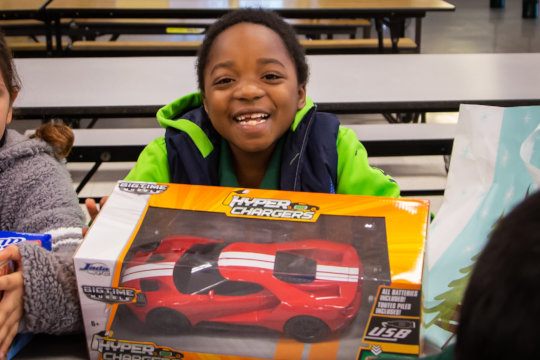 The hustle and bustle of the holiday season has ended. Thanks to community support, every child on our list and waitlist received their gift. But did you know Family Giving Tree helps more than just children? Homeless adults, seniors in-need, and teens are all included in our Holiday Wish Drive. Unfortunately, their wishes are often are the last to be fulfilled, if fulfilled at all.
Imagine it's the holidays. You're sixteen and watching your younger siblings joyfully unwrapping their gifts. As the oldest child, you don't expect to receive anything, only to be overjoyed when you open that special sweater you wanted. Fast forward: you're 88 years-old residing at a senior center. The holidays don't mean much to you. You don't have any family and you haven't even received a gift in over 15 years. Now imagine being handed a special gift - carefully selected for you. That beautiful robe will not only keep your body warm but also remind you that someone cares.
As we wrap up our Holiday Wish Drive with our partner agencies and our waitlist organizations, please remember that so many of the memories you helped create this season impacted those in our community who feel overlooked the rest of the year. Your efforts not only provided gifts but also unexpected joy and light in the world of our recipients. Thank you.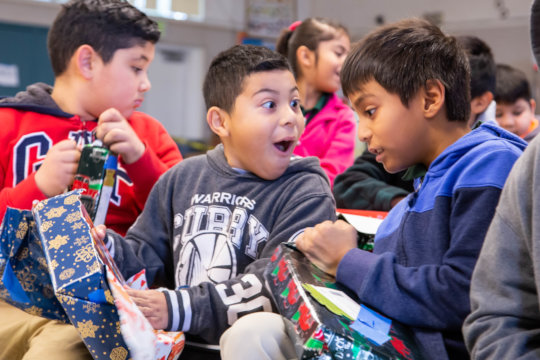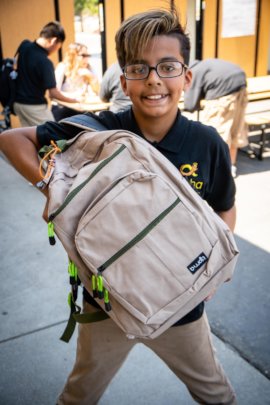 As of today, through the 2018 Back-to-School Drive, you have provided 37,000+ students from low-income families with the tools they need to complete assignments and homework and help them to feel confident in the classroom. We wanted to pass along their thanks to you.
While you may not experience the results firsthand, the impact of your generosity creates a lasting imprint not only on each child and their family but also on the future of our community as a whole. When generations of students are prepared to learn and find joy in their education, the community benefits from their talents and skills. It's not an immediate outcome but it is worth the wait.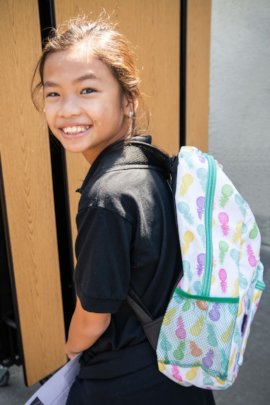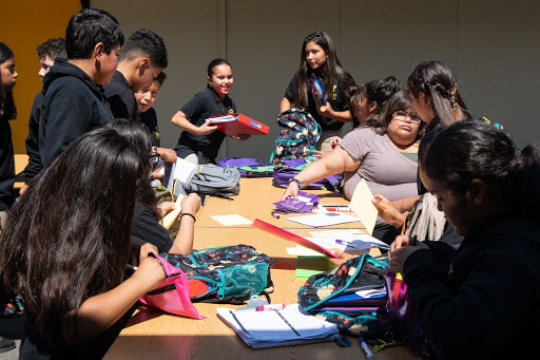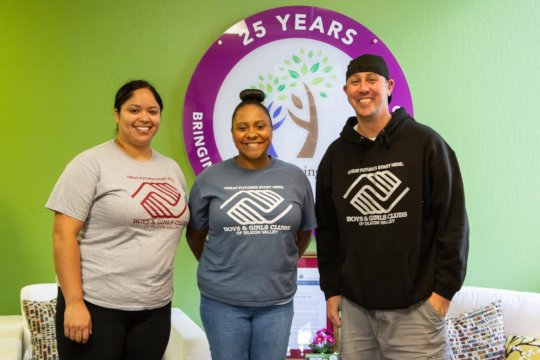 The holidays are already here; at least here at Family Giving Tree. While most people are getting ready for fall, our Agency Coordinator is already working with our partner agencies by hosting orientations and assisting with requests as wishes begin to trickle in for the 2018 Holiday Wish Drive.
The relationships Family Giving Tree has with each of our 400+ partner social service agencies are crucial to fulfilling our mission of delivering joy through requested gifts. Through these partnerships, Family Giving Tree is able to make each recipient feel like a valued and recognized part of our community.
Just as our mission depends on these nonprofit partnerships, as a small organization with a full-time staff of only twelve employees, we rely on you, the community to help us deliver joy to over 75,000 children from low-income families, seniors in-need, and homeless adults. It's as easy as picking up a tag, shopping for a gift, and dropping it off at our warehouse or making a donation online. Even one gift makes a difference. You can be the one to deliver their joy this holiday season.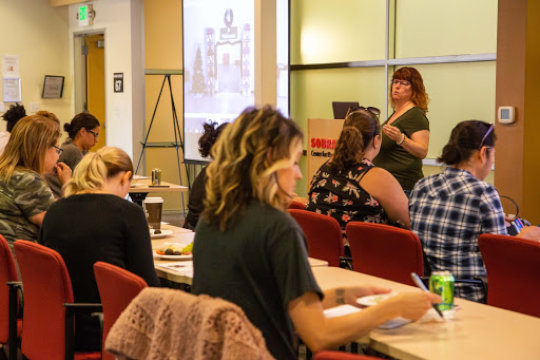 WARNING: Javascript is currently disabled or is not available in your browser. GlobalGiving makes extensive use of Javascript and will not function properly with Javascript disabled.
Please enable Javascript
and refresh this page.