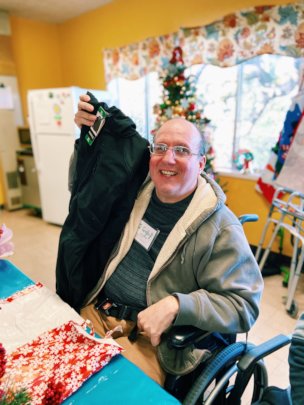 This year has been difficult for everyone. A pandemic threatens our lives and our way of life and those Family Giving Tree serves face the highest risk. Those who work on the front lines as essential workers, families, individuals facing homelessness, and seniors; all those with limited access to proper PPE to use and refill stock.
That is why FGT is working to provide Essential Health Kits with each wished-for gift for 40,000 children, adults, and seniors who have been affected by financial hardships and are particularly vulnerable to the COVID pandemic. With at least 11% of those we serve experiencing homelessness, health kits are crucial in providing access to the items that keep them safe and restocking those same items.
One of the recipients speaks to the crucial nature of Essential Health Kits during a pandemic:
"We're located in the Tenderloin and it is a dense neighborhood, so having clean hands, healthy teeth, and masks for seniors who are the at-risk/more susceptible to COVID-19 is important. It also minimizes the spread and helps our community. Care packages are important. It's a matter of income and for these seniors, the majority of their expenses go to food and rent, therefore not much left over for "hygiene items."


Please note that if you would like to continue supporting FGT, please become a monthly supporter.
This past summer looked very different for everyone including Family Giving Tree. With your generosity, over 23,000 students received the necessary tools to participate in their education virtually. In addition to those backpacks, FGT worked to provide over 4,000 emergency education kits to help restock the supplies as students transitioned from the classroom to virtual learning.
Your donations not only prepared students to learn but they provided a sense of normalcy during a time of uncertainty. Hear from one of our teachers who see the impact of your gift:
"I do home visits with many of my students each year. Some of my students share very small spaces with many other people, and their parents have to prioritize food and shelter over things like school supplies. For these kids, a new backpack or pencil case is a really special thing that can make them feel confident in school. As many of our families walk to school, a broken backpack can be devastating for one of our kids. When I know I can say, "don't worry, we have one for you," it makes a huge difference to that child."

Please note that if you would like to continue supporting FGT, please become a monthly supporter.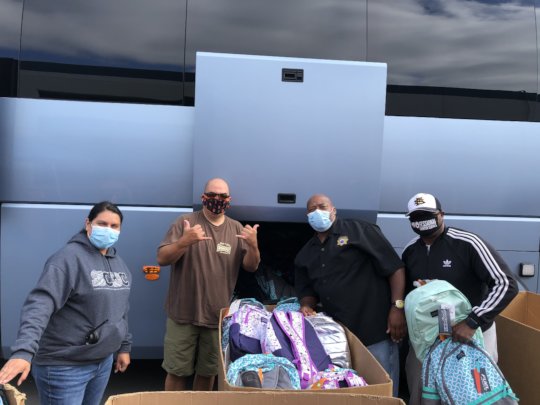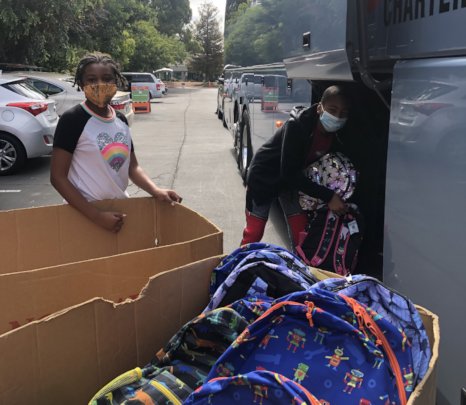 Family Giving Tree's 2020 Back-to-School Drive is well underway, and while it has looked quite different this year, the heart of what we do has not changed. We are still providing backpacks and school supplies to thousands of Bay Area students in need, instilling them with the materials and confidence they need to enter into the new school-year.
For so many students in need, having the basic tools to learn makes all the difference. With 1 in 4 Bay Area children living in poverty, the need is great. Through your help, we will support over 22,000 students.
As the school-year begins once again, we are in the midst of distributing supply-filled backpacks to over 120 partner schools. Not only are we empowering students to learn, but we are ensuring that families don't have to make the difficult choice between putting food on the table or providing their children with school supplies.
Thank you for coming alongside Family Giving Tree to impact the journeys of thousands of students. When we pass along a backpack, we are passing along hope for the future and confidence to take on the present.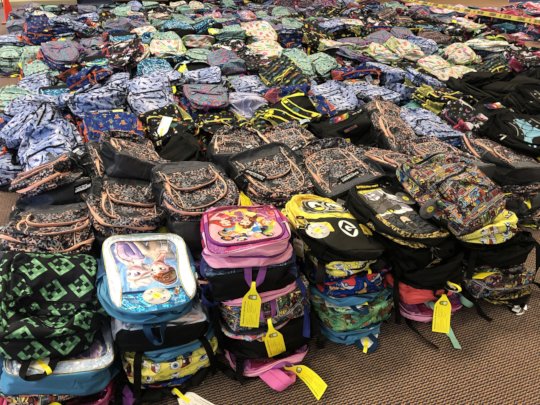 WARNING: Javascript is currently disabled or is not available in your browser. GlobalGiving makes extensive use of Javascript and will not function properly with Javascript disabled.
Please enable Javascript
and refresh this page.