While most of us are wondering what the future might hold, we want to assure you that we are continuing to look forward to our Back-to-School Drive and how the community can best support students from low-income families during this unusual period.
Your generosity means so much, now more than ever as low-income families will be especially hard hit by the changes that will occur in their lives due to the social situation we now face. Through these hard times, we want to let you know how much we appreciate your belief in our mission and the relief it brings to families.
In keeping with State directives, we have suspended all group activities for the foreseeable future and are planning contingencies to work within any further disruptions to normal operations. To that end, we want to let you know that the Back-to-School Drive will occur, but at this point, we can not clearly say in what form. We are grateful to have options and unwavering support on many fronts and will keep you informed as we all strive to adapt.
Thank you for your understanding, and we appreciate your questions and concerns about Family Giving Tree's continued work on behalf of those most in need. By banding together, we can still have a positive effect on those who are helplessly at the mercy of these uncertain times.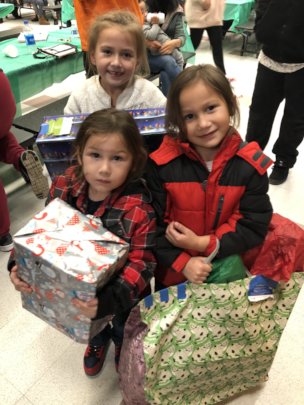 Thank you! Because of your generosity this past holiday season over 82,000 children, individuals, and seniors in need were able to have joyful celebrations. Each year, the community comes together to support the great need that Silicon Valley has and we are overwhelmed with feelings of gratitude.
In these uncertain times we wanted to share a few heart-warming quotes from those who received your thoughtful gifts:
"This helped me support my children and provided [memories] and [I am] so grateful. I could not afford gifts. I'm a single mother struggling working two jobs living in a room for rent." --Betsy in San Jose
"It meant a lot to my mom to have new pots and pans. For me, it meant a lot to have something new and clean to put on my bed."--Annie from Berkeley
"Everyone was so thankful and grateful to receive the gifts they had requested and they are still talking about how blessed they were to receive such wonderful gifts."--Rita in Oakland
While we all do our part to keep our community healthy, know that your generosity continues to make a difference for those most in need in our communities.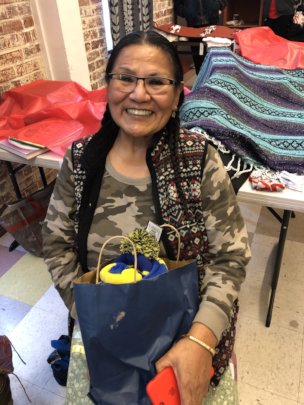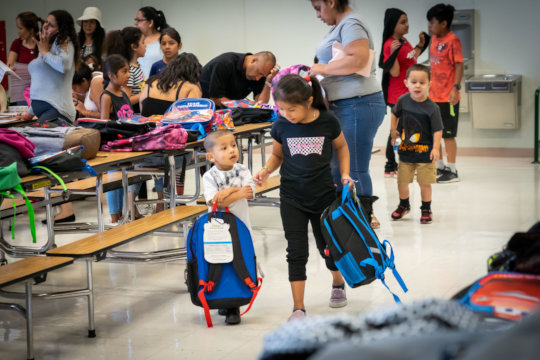 As we prepare to enter into the new year, we are looking forward to Family Giving Tree's 2020 Back-to-School Drive. In 2019, over 41,000 Bay Area students were given supply-filled backpacks, and in the coming year, we hope to provide even more.
For many Bay Area parents, affording school supplies is a heavy challenge. The reality is that 1 in 5 Bay Area children lives in poverty. Between putting food on the table, bills that pile up, unexpected expenses, and the rising cost of living, providing necessary school supplies and a backpack is not a priority for parents.
With your support, Family Giving Tree can help to inspire today's students and tomorrow's leaders. Students will walk into the classroom not only with a backpack full of supplies, but with confidence. Help make a difference for Bay Area students in need.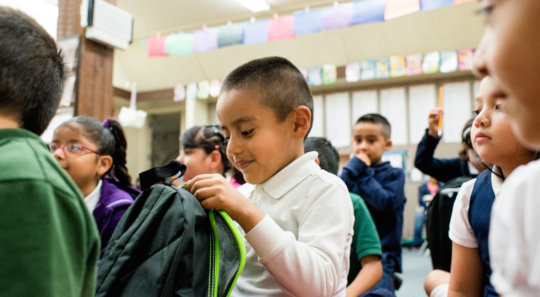 WARNING: Javascript is currently disabled or is not available in your browser. GlobalGiving makes extensive use of Javascript and will not function properly with Javascript disabled.
Please enable Javascript
and refresh this page.