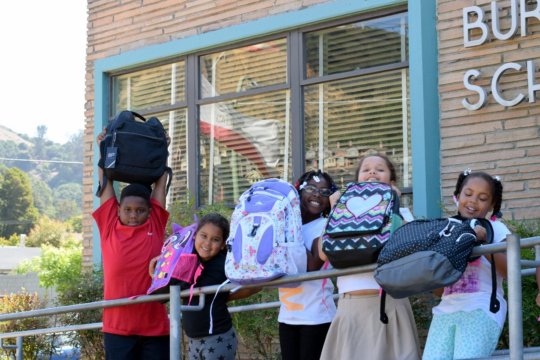 A student living in poverty is Silicon Valley's underdog; no one really expects them to succeed. This summer you changed that for 36,720 Bay Area students in-need. Education is the most effective tool to combat systemic poverty. For these students, it is more than just a backpack filled with school supplies. This backpack is a symbol of hope for a brighter future. When you donate, you are saying, "You can succeed! I believe in your potential."
While speaking to the principal at one of the schools we help, we discovered a sad, shocking truth. One of the students has to live in his car with his family because they cannot afford rent. For this student, the backpack he receives is the only thing that is his own. To him, this backpack you have given is a safe space in which he can find comfort. With this backpack he can do his schoolwork, finish homework, succeed, and thrive.
The backpacks donated this year have been distributed to the most in-need students in the Silicon Valley: East Palo Alto, Downtown San Jose, San Francisco's Tenderloin District, San Jose's Alum Rock Neighborhood, Oakland, and Hayward just to name a few areas. Because of your donations, these students living in poverty have hope for a brighter future. You have given them so much more than a backpack.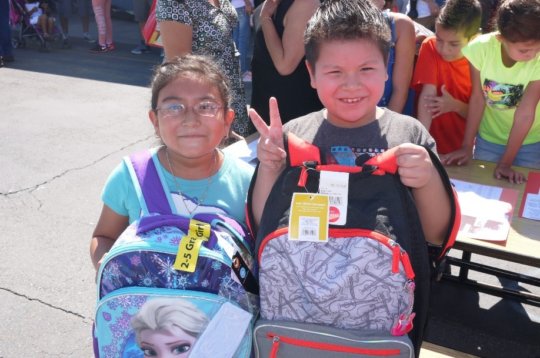 Links: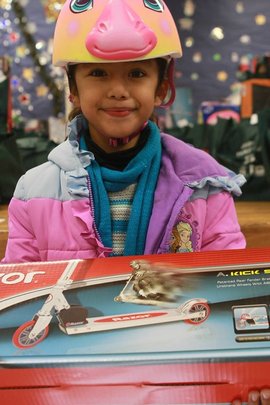 It may be summer but our Agency Coordinator is already collecting the wishes of children in need and working with the many agencies we partner with in an effort to deliver hope and joy for the coming 2015 Holiday Wish Drive. The joy you bring and the hearts you warm by fulfilling a child's wish makes a lasting positive impact in their lives.
One of the many agencies where we see the joy created by your generosity is the Boys & Girls Club of Silicon Valley whose 20 year partnership with Family Giving Tree has helped nearly 3,000 at-risk children. Fred McClasland expands on this beautiful partnership: "…because of the Family Giving Tree and its generous donors, our kids get something very special--the gift they want--and they love it. We are so thankful to those donors! What we are doing today is laying the groundwork for these children. We're investing in their future."
Your generosity during the holidays brings immense joy to the lives of low-income children and their families. Because of your investment, their future is brighter.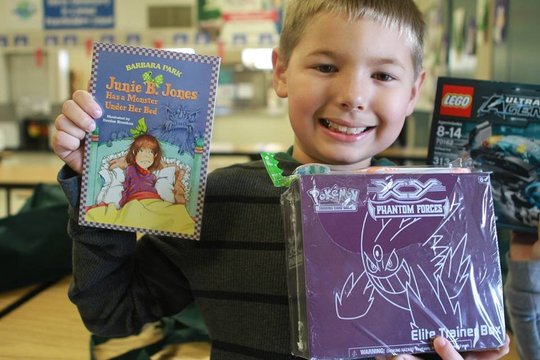 We're just days away from backpacks being due back to the warehouse for our 2015 Back-to-School Drive. With a goal of 35,000 low-income students to serve, we're counting on you to help make a difference in the education of local students. It's amazing that something as simple as a supply-filled backpack can have such a positive impact for a child living in poverty. Together, we are laying the foundation for future success by making the investment in students at schools like Washington Elementary today.
95% of Washington Elementary's students live at or below the poverty level. In an area that is filled with gang violence, prostitution, and drugs, these children are given hope in the form of a backpack. Since becoming involved with Family Giving Tree in 1997, the school went from being ranked as one of the lowest in academic achievement to one of the highest, scoring 799 on California's API in 2013. "Student achievement increases when children benefit from this support" concludes Principal Maria Evans.
Your continued generosity creates these stories of hope and allows for success to blossom in the poorest areas of our community.
WARNING: Javascript is currently disabled or is not available in your browser. GlobalGiving makes extensive use of Javascript and will not function properly with Javascript disabled.
Please enable Javascript
and refresh this page.