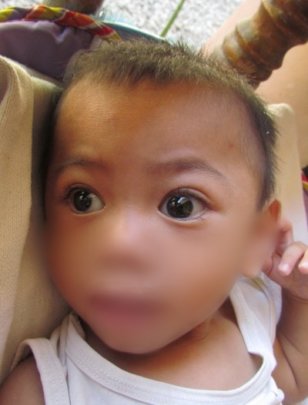 Angel House Orphanage does not usually accept children with special needs as we are more than one hour from the nearest major hospital and although our center is wheelchair accessible, we do not really have the facilities or trained staff to cater for children requiring special care. However, as we do accept new-born babies, we can't always predict what kind of physical or mental difficulties may arise as the child grows up in Angel House.
Such is the case of a cute little boy that we will call baby M. This little infant came to Angel House when he was only six days old and last month he celebrated his first birthday, a very important milestone for such a special child. He was born with microcephaly, which means his head is smaller than normal, a condition that can result in other physical impairments. He was recently diagnosed as having cerebral palsy and also has problems with swallowing and his vision. We are also waiting for baby M to have a CT-scan to gain a better understanding of his physical condition.
Baby M takes daily medicines to relax his muscles and enjoys being cuddled and tickled! His caregiver gives his arms and legs regular physical therapy and he often has a cheeky smile when he is happy. The future for this innocent little boy is uncertain and so we celebrate every day that we see his happy smile.
Your donations through GlobalGiving enables Angel House to pay for his regular medical check-ups and the CT-scan, as well as his daily medicines that keep him happy and comfortable.
Links: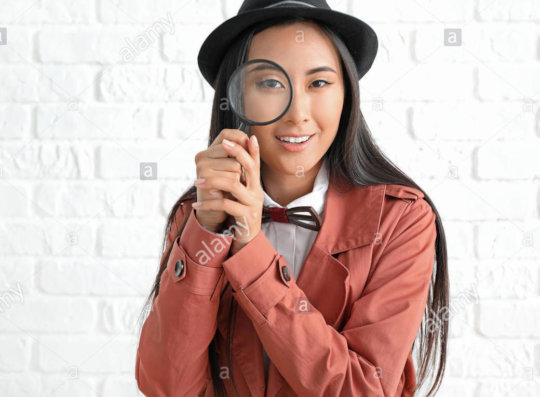 You would be amazed at how complex every single case that lands on our doorstep can be and our dedicated social worker has to become a detective to decipher the intricacies and decide on the way forward for the best interests of the child involved.
The most common problem is children that arrive without a birth certificate or any details about their date of birth or even the place of birth. Sometimes even the parents do not remember the year the child was born and our social worker has to trawl the birth records of different hospitals or birthing centers to try and find an answer. A birth certificate is one of the most important documents a person has, but because it costs money to register a new-born baby, many parents do not follow through with this legal obligation. If we have enough information we can also apply for a late birth registration and give the child a legal identity.
Another problem is when the parents disappear either before the child is admitted or shortly after, then we have to make radio announcements and newspaper requests for any relatives to come forward. On several occasions we have been lucky and found relatives, but most of the time there is no response. Our social worker will often visit the last known address of the family and ask neighbors and local officials for any useful information they might have. Sometimes the information is misleading or not accurate and creates more confusion about the case and different strategies have to be tried to locate any family members.
Social worker or detective, every case is fascinating and frustrating at the same time; we celebrate the occasions when we successfully trace a relative or lost document and work together as a team to find new ways to resolve a case, however complicated it may be. Our goal is to re-unite the family or find a new loving family for the child. Your support through GlobalGiving enables Angel House to employ our social worker and give these children a better future.
Links: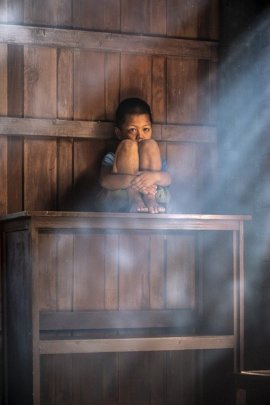 SEXUAL ABUSE WITHIN FAMILIES
It's a topic that no-one really wants to discuss, but sexual abuse within families is another problem that has a devastating effect on the child victims and other members of the family. Many Filipinos have large families, but their houses are small and they have to sleep in close proximity to each other due to a lack of space. This gives older relatives the opportunity to easily abuse younger children; often using threats to make sure that their secret activity is not revealed.
Many parents work abroad and trust the care of their children to other relatives here in the Philippines, again exposing the children to possible abuse. Sometimes one parent has a new partner and that can also lead to sexual abuse of the 'step-children'.
Some of the children in Angel House are victims of sexual abuse within their family and it has meant them having to leave their home, friends and school to live here under our protective custody; we provide loving care that enables them to freely express their emotions and work through their complex issues. Slowly they become more confident and sociable, making new friends and doing better in school.
Your financial support through Global Giving enables our professional staff to provide a nurturing environment and counselling for these vulnerable children, helping them to move forward to a brighter future with confidence. Thank you and blessings of peace to your family this festive season.
Links:
WARNING: Javascript is currently disabled or is not available in your browser. GlobalGiving makes extensive use of Javascript and will not function properly with Javascript disabled.
Please enable Javascript
and refresh this page.