Winter is now over in Afghanistan, although nights can still remain cool for many. This means that it's time for us to wrap-up our winterization campaign but start planning for next year to make our impact reach more people.
Over the past year, thanks to your support,
Action for Development (AfD) has helped 608 marginalized families and rural communities in Afghanistan. Over 4,250 individuals recieved wood, coal and duvets in order to withstand the harsh temperatures of the Afghan winter. In January, AfD also distributed winter clothes and shoes to about 200 children attending our education programme in Kabul.
As part of our plans for winter 2021-2022, we would like to expand our support further by engaging and training 50 local stove producers to develop new environmentally-friendly stoves that will then be distributed to 500 families in need.
We thank you for your continued support throughout the years and we kindly ask you to help us fund the 2021 winterization campaign in support of Afghan communities!
Every donation counts and make a huge difference.
Taking this opportunity to wish you and your families a blessed Holy month of Ramadan!
The Team at AfD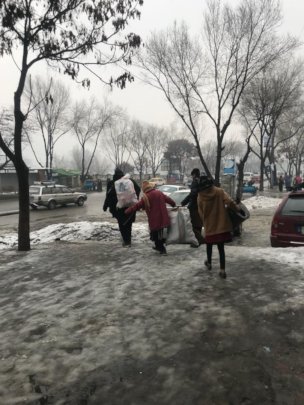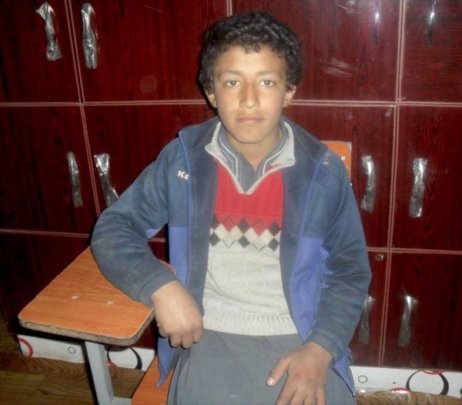 This young student's name is Safeullah and he attends AfD's school for street-working children in Kabul.
Safeullah's father was killed in a suicide attack; to support his family, he washes cars on the street and sometimes sells plastic too. He lives at his uncle's house with his mother, two brothers and three younger sisters.
"Sometimes we have food to eat and sometimes we do not. When I was younger, I could not go to school due to our family situation and I had remained illiterate; I am happy I found AfD's school and registered! Since I started school, I have been very happy, I have learned to read and write, I can calculate the amount of money I earn and I can use it in the proper way. AfD's school is a very good place for growth and development; here we can study, learn new things and eat healthy food. There have been many positive changes in my life. Now I attend the 3rd grade. I can read and write stories on my own and I am happy to say that I can teach my siblings what I learn!"
Safeullah attends AfD's school for street-working children in Kabul, along with about 200 children, boys and girls aged between 5 and 15 years. The education program is currently active in two locations in the greater Kabul area.
To continue providing a safe place for children like Safeullah, AfD needs your support!
Every donation counts!
Thank you for your generous support,
The Team at AfD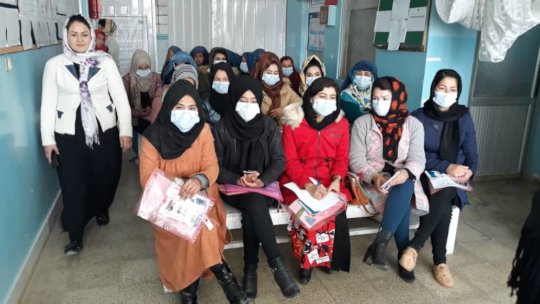 In Afghanistan, maternal and infant mortality rates are among the highest in the world. Between 2014 and 2019, Action for Development (AfD) has trained more than 600 midwives in 6 provinces of Afghanistan. The 2021 program aims at training 400 midwives across 4 provinces of Afghanistan: Kabul, Logar, Wardak and Badakhshan.
Following a "skills-gap protocol", AfD delivers training to 80 government-trained community midwives, who will then become midwife trainers. The training for the 80 midwives will be run over 12 days in a secure rented venue, sourced with the help of local provincial public health officials and local community. Midwives then return to their communities and deliver the training to an additional 4 midwives each through a cascade-model approach. This method of training has proven more effective, less expensive, more sustainable and community-based than traditional training methods.
Upon completion of the training, the midwives will be able to better perform their roles in the healthcare system, contribute to the prevention of unnecessary maternal/infant mortality, and improve women's participation in the workforce.

Join us in improving women and children's lives in Afghanistan by empowering midwives with qualified training! In order for the program to be implemented, it needs to be funded. We have set the total budget at $11.000. We count on the generosity of our donor community, supporters and friends to make this possible!

Every donation counts!

Sincerely,

The Team at AfD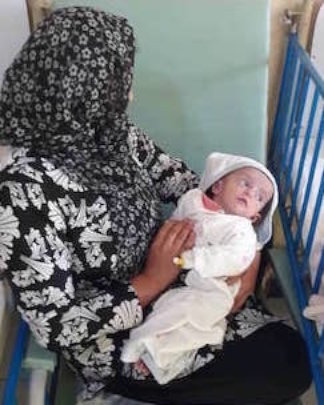 WARNING: Javascript is currently disabled or is not available in your browser. GlobalGiving makes extensive use of Javascript and will not function properly with Javascript disabled.
Please enable Javascript
and refresh this page.