BUILDING UPDATE Thanks to many generous supporters, progress has been steady at Rockfish Wildlife Sanctuary's new building. Despite the wintry weather, work has continued, and framing is now complete. When the 3,328 square foot building is finished, it will feature treatment rooms, a nursery, and safe enclosures for wildlife.
2013 STATISTICS Even more exciting, the amount of animal care provided by the Sanctuary is increasing, getting needed help to more animals. The Sanctuary experienced a 38% increase animal care in the past year -- 624 creatures were in need of the second chance provided by RWS. In all, 417 birds, 196 mammals, and 11 reptiles were patients at Rockfish Wildlife Sanctuary.
A SUCCESS STORY "One of the most memorable animals at Rockfish Wildlife Sanctuary in 2013 was a baby skunk. When the skunk arrived at RWS, he was extremely dehydrated and obviously in terrible condition. He would have surely been dead within a few hours if he had not been found. The staff at Rockfish jumped immediately into action, starting with a course of electrolytes to rehydrate the skunk.
Once he ingested a sufficient amount of electrolytes, the next step was a careful examination of his body condition, including the extraction of numerous ticks, treating him for fleas, and combing fly eggs off his fur. This examination revealed an extremely bad wound—of all places—on the skunk's tail.
We started the skunk on antibiotics straightaway, and began the task of cleaning the wound. The entire process of stabilizing this particular skunk took over two hours.You may wonder how many times we were sprayed during this two-hour procedure, and the answer might surprise you; zero. He did not spray once in the two plus hours we were fixing him up. He was in such horrible condition that his body could no longer provide a skunk's most notable line of defense.
Four weeks after he arrived at RWS, the little skunk was finally in good condition. Over those weeks, the skunk received a full course of antibiotics, a protein rich diet, and daily bandage changes (during which, we did get sprayed several times as he regained health!)
His was one of the most time consuming and hands-on cases of the past year, but he was also one of the most memorable and loved patients because of it. After a period of time, he was finally released back into the wild, a healthy and independent skunk." (by Jessie Cole, RWS Wildlife Rehabilitator)
YOUR SUPPORT IS NEEDED Rockfish Wildlife Sanctuary has received a Challenge Grant from the Perry Foundation of Charlottesville, Virginia, to complete construction of the new Sanctuary. The Foundation will donate $50,000 if the Sanctuary raises $300,000 by April 1st. All but $80,000 has been raised! Please consider a donation now that will help wildlife for years to come. Thank you!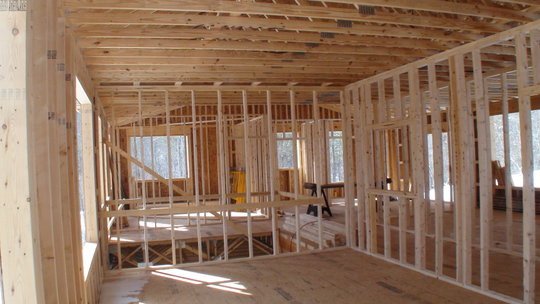 Links: