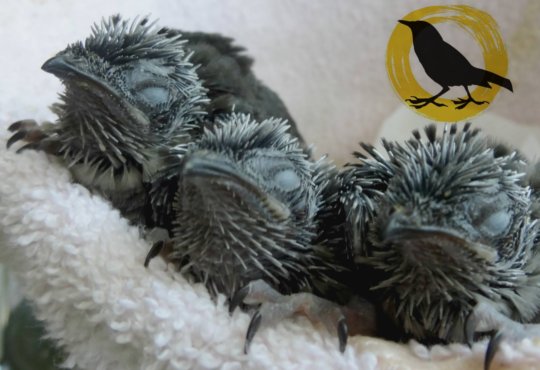 Sometimes wildlife rescue takes an unexpected turn...
A community member recently contacted Rockfish Wildlife Sanctuary to let us know that she needed help. She had rescued three orphaned Chimney Swifts, and was bringing them to the Sanctuary in rural Nelson County, VA. She became lost enroute. Now she was running late to pick up her son, who was recuperating from a heart attack. Could someone from the Sanctuary meet her at his doctor's office? "No problem," we said.
A short time later the rescuer and our RWS rehabber met in the doctor's parking lot. Eager to make the transfer of the birds, the rescuer quickly jumped out of her car. As she did, the rescuer accidentally locked the car with the keys (and the baby birds) inside.
It was a very hot July day in Virginia, with temperatures in the high 90's – the baby birds could not last long in a hot car. What to do? This would quickly become a life or death situation, and quick action was needed.
911 was called, and happy to help. Firefighters from a nearby Charlottesville station came to the rescue. They quickly gained access to the car, and the baby birds were rescued for the second time.
The baby Chimney Swifts were safely delivered to RWS, where they were photographed and assessed as part of the Sanctuary's routine intake process. It was determined that they needed veterinary care, and possibly surgery, services which are not provided at our rehabilitation facility.
The baby birds were transferred to the regional wildlife hospital for care, and thereby rescued for the third time! Sometimes it does take a village…
Chimney Swifts are unusual birds, in that they remain in the air night and day, sometimes for years. When they do land, they are unable to perch as most birds do. When not in flight, they cling to something – preferring the inside of chimneys or other hollow structures where the light is dim. In the air, they are acrobatic as they turn and swoop to catch large numbers of insects daily, specializing in eating pests: mosquitos, flies, termites and the like.
Links: