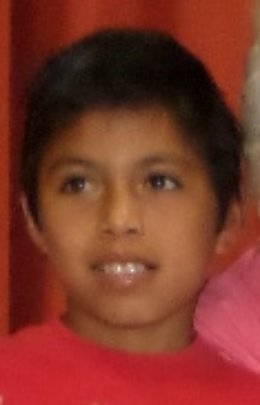 Meet Jorge, an eager and energetic 4th grade elementary student, one of the twenty-five fortunate San Ramon area students enrolled in the CAA Educational Scholarship Program. For Jorge, and similar students from migrant coffee-working families in Costa Rica, the opportunity for regular schooling is elusive, given that coffee field workers typically move frequently for work, and family money is not there for required school supplies and uniforms. However, for the past 3 years, Jorge, his sister and older brother have been able to regularly attend their rural elementary school, walking 4 kilometers to and from school each day for classes.
Unfortunately, the window of opportunity for education in Costa Rica is time and age sensitive. Jorge's older brother has not been as fortunate as Jorge – because of past irregular school attendance and lack of money, he had only achieved a 2nd- 3rd grade education level when he "aged-out" of elementary school at age 12. This young man is now walking 7 kilometers to a neighboring town for training to prepare him for work in agriculture. For this friendly and attentive 12 year old student, the opportunity to regularly attend elementary school arrived a bit too late.
However, thanks to your donations and other fund-raising efforts of CAA volunteers, Jorge has been able to get the school supplies, shoes and school uniforms necessary to regularly attend school, and he and his sister are now at the age-appropriate educational level. Without your help, Jorge and his sister are at risk of walking the same path the system offered his older brother – a path leading only to manual agricultural labor in the coffee fields.
CAA local volunteers, with your help, provided $6600 in school supplies, shoes, uniforms and other financial assistance to 25 scholarship students this school-year, and we hope to fund up to five additional students next year. To do this, we need to raise $2600 before the next school year begins in late January, 2016.
During this Thanksgiving season, can you please make a pledge to help students like Jorge? For these families in poverty in Costa Rica, the window of opportunity to get an education can close very quickly.