Happy Monday to our supporters!
We are thrilled to give you all a visual of what your dollars went towards.
Last month our Executive Director, Jacob Cravey, went to Haiti to plant the trees that you all so graciously funded. His family has built a strong relationship with Jane Wynne of Wynne Farm Ecological Reserve where trees are planted with the women of Kenscoff, Haiti to restore their local landscape, grow food, provide a sustainable source of income and empower these women in a country filled with gender oppression.
We love trees here at We Are Neutral for all they do for our environment, but we especially love them in Haiti where they are responsible for such life changing impacts.
Thank you for your support! We hope to update you upon our return to Haiti in 2016.
Warmth,
Anna Grace Sampson
Links:
To our valuable tree planters,
2015 has filled We Are Neutral with intense gratitude for the support we have and equal excitement for the trips we will be taking on behalf of that support.
$3,025 has been raised for trees to be planted in Haiti and we couldn't be more proud! Our community of supporters are now impacting the lives of women in Haiti through environmental efforts, how great is that?!
The project is still open and accepting donations. It will remain this way, while funding tree plantings in the meantime.
Thanks again for your contributions, your faith and your love for the environment.
Follow us on Facebook to get the most current updates on our projects.
We love you all!
We Are Neutral
www.weareneutral.com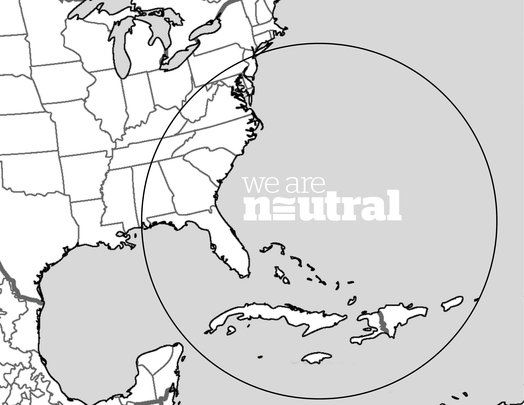 As you know, We Are Neutral strives to make individuals aware of their carbon footprint by donating to positively impact communities in need. We believe we can make $1 go the furthest, making the biggest difference.
We Are Neutral is happy to announce that with a full year of planning, prepping and allocating funds, we will officially be retrofitting homes in Puerto Rico in October of 2015. We have taught hundreds of volunteers the art of retrofitting apartments, and now have a team to bring to the communities that need our hands the most.
Now that our trip to Puerto Rico is on the calendar, we are shifting our focus to plant trees in Haiti!
With the donations received in 2013, we were able to make the trip to Puerto Rico possible, and now we're hoping to expand our impact even more with our Year End Campaign 2014, and we hope you'll join us.
Please continue to follow us on Facebook to be a part of this exciting time.
We couldn't do anything of this without the support of our donors and the Global Giving platform, so for both of those things, we are enthusiastically grateful.
WARNING: Javascript is currently disabled or is not available in your browser. GlobalGiving makes extensive use of Javascript and will not function properly with Javascript disabled.
Please enable Javascript
and refresh this page.