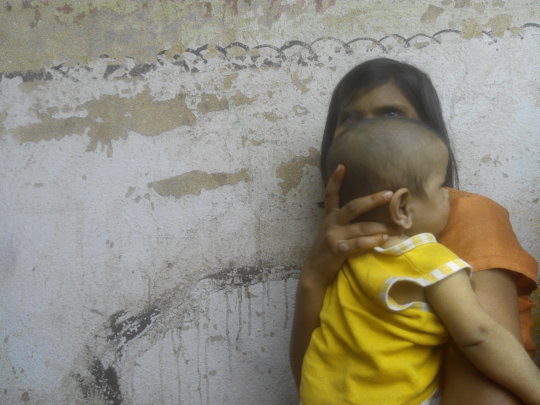 Thank you for supporting our Adoption Center, you are helping us to continue to be the biggest center in India having adopted over 700 children since 2004. Our umbrella organisation, Snehalaya was established in 1989 which means we are currently celebrating 30 years of empowering women and children and support from people like you.
Following our philosophy that 'every woman and child has the right to live a life free from inequality, cruelty and discrimination,' our adoption center was primarily formed to provide support to girls and women too young or unable to look after their babies themselves.
Today many are referred through our network of health professionals, NGOs, volunteers, supporters and government agencies, meaning we are often able to reach them early to support them through their pregnancy. It was a very different story when we first opened our doors with many of the babies we took into our care having been abandoned in public places and found by our volunteers and Childline team on their daily rounds of transport hubs, temples, hospitals and other public spaces. Therefore we are pleased to report that our intervention and promotion of our service means that now less than 2% of babies reach us this way.
However demand for our services remains high, particularly from minor girls as, according to figures given by the High Courts of India, incidents of child abuse are registered every five minutes. In 2016, statistics from National Crimes Records Bureau registered 19,765 cases of rape under the Protection of Children against Sexual Offences (POCSO) Act. Therefore, along with a high prevalence of child marriage, it's not surprising that 11 percent of the world's teenage pregnancies happen in India, meaning 16 million Indian women between the ages of 15-19 become mothers each year.
It's thanks to you that we are there to help young girls like Devi who was raped while grazing the family sheep. Coming from a very poor rural family, the 14 year-old was terrified when she realized she was pregnant. Unsurprisingly she had been traumatised by her rape and the resulting pregnancy sending her into a severe depression. Unable to help, her family brought her to Snehankur where we gave her shelter, prenatal and counseling support.
Devi's depression continued after delivering her baby girl, who she gave up for adoption, and in no fit state to return home, we transferred her to our Snehadhar project where she could access further medical support and psychological counseling. Gradually, with regular counseling, love and care, Devi came out of her depression. She felt able to go back to her family and village where our local volunteers took on responsibility for her completing her education and, having recently graduated in the arts, she is now looking forward to the future.
Thank you so much for supporting Devi and her little girl, without you and Snehalaya who knows where they would have ended up!
Links: