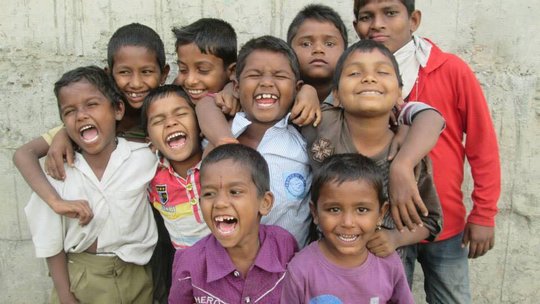 "I have a gift for you!" exclaimed Habib when on my last day in India I was on a stage infront of all his contemporaries (300 children live at our shelter and know it as home). As I handed him his much deserved Certificate he flashed his usual confident cheeky smile, head ever so slightly wobbling with excitement.
Habib aged 15 back then had just completed a film making workshop and was a vocal and passionate pupil during our 4 week course. He had come to the centre aged 6 from Mumbai where we had been living and begging on a train station. He pressed a lovingly made hand written document into my hand and held onto it tightly as he passed it over. 'From my heart, Meera Didi' he said.
If you promise not to cry you can read the words he gave me at the end of this report.
2 years on and Habib is now living independantly in regular contact and full of skills and working in an Interior Design Office. He is a smart dresser and proudly returns to the centre for offical ceremonies where he is our voluntary offical photographer (he participated in our 6 week photography workshop in 2009 and has the certificate to proove it).
Snehalaya works with Childline to rescue so many children and people at risk and gives them a real chance of leading a life full of self worth, pride and ambition. Habib speaks volumes for the benefit of continuing this work.
Our rehab centre is the heart of our organisation and our flagship project. We run over 15 projects in rural India working with the countries hidden population that go uncounted and uncared for. We are changing that.
We have 350 children in our care and 50 women. We offer dorm living, food, shelter, education, medication, and a family. We run as a family and it's in our name 'Snehalaya' means 'Home of Love'. To sponsor a child like Habib costs $800/year. We feed our beneficaries from our own farm and many of our house mothers came to us themselves as beneficaries.
So far we have raised over $40,000 in under 11 months on globalgiving for this project. This is remarkable and forms about 50% of our annual running costs for this project so thank you. Without supporters like you we simply could not help all that need us. Often how a child comes to us is a traumatic event and with intervention, how they leave is a whole other story and often on their own two feet knowing we are always here for them forever.
Thank you! www.snehalaya.org
Habib has a few words to say too, his gift to us all. Warning, these made me cry:
"My Feelings about Snehalaya" Habib, 17
Who is a mother? She is the person who gives us birth & shows us the world. She also is responsible for our present care and future struggles in many ways. God's beautiful creation in this world is mother. But it's my bad luck that I neither was unable to see the face of my mother nor could I sit on her lap. I am Habib Sheik, I am 17 years old and I have called Snehalaya my home and my family since I was 6 years old.
I was born in the Mumbai city by the mot her whose face I haven't seen. From a very early age I had to face life without parents, but today, whatever I am is only because of my lovely home "Snehalaya". Snehalaya took the role of my parents and also made my career. If Snehalaya didn't come in my life I would have got the life of beggar on Mumbai railway platforms. I am thankful to god that my mother handed me over to Snehalaya my home of love.
I consider Dr. Girish Kulkarni Sir as my Godfather having been brought up here since my childhood. He is not a Godfather for me alone but also several kids like me. He isn't just a father in title alone as we can ask for each and every thing to him as we would to our own parent. I also have to mention our great personality Ambadas Chauhan Sir who is lovingly called Ba not only as a name's sake either for he truly devotes his life for kids like me too. Due to this to great people in Snehalaya we don't feel we are without parents.
Snehalaya has not only given me a sustainable life, but also taught me to be a great person in life. Snehalaya motivated my life, taught me to see the dreams and also gave strength in my wings to fly freely in the sky. Snehalaya shaped me in the way as the potter does with the clay. It has brought real meaning to my life. Snehalaya has really given an unexpected path and values in my life that I can never forget forever. Really the day's I spent with Snehalaya will always be unforgettable for me. I want to do some thing outstanding with my life and I want to help Snehalaya in my future. Once again I really thank Snehalaya for making my career & my life.
Lots of thanks! Habib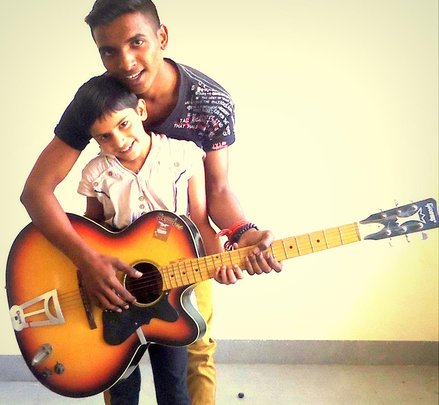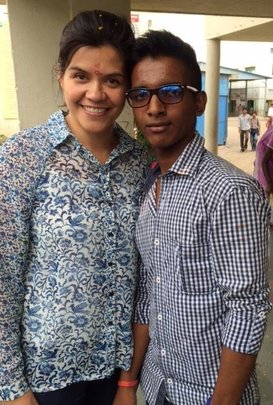 Links:
Attachments: