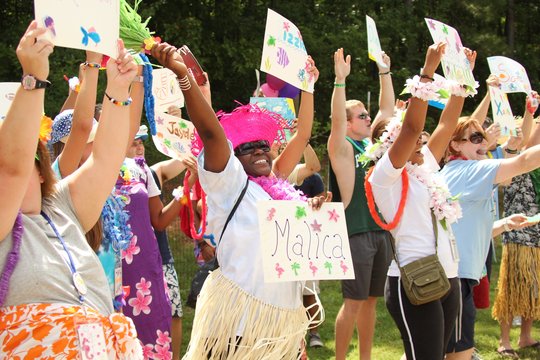 Summer Camp 2015 is just around the corner (July 4-10), so we're finalizing all of our beach themed details and packing our moving truck full of camp supplies. This will be our 33rd summer serving Atlanta's youth in foster care, and we couldn't have made it this far without friends and supporters like YOU.
In April, we spent a weekend at Rock Eagle 4-H Center with our teen Leadership Development Program. The weekend focused on RESILIENCE, one of our Three R's (Respect, Responsibility and Resilience). We facilitated lessons on this core value with goal setting, guest speakers, group discussions, and stress relief activities. It was a rainy weekend, but during a break in the clouds, were were able to take a group hike to see the amazing Native American Rock Eagle stone effigy.
Our May wine and beer tasting fundraiser, Sips for Summer Camp, raised more than $8,000! It was a beautiful night with delicious food, craft beer and premium wine. Thank you for supporting our campers!
When Camp Horizon began, providing support for Atlanta's foster youth was our major goal, but the description of "family" came directly from our campers. Each spring, we honor our campers, our loyal volunteers, and their tight knit bonds with our Family Reunion. This year's reunion was held at Stone Mountain Park! We enjoyed lunch, the sky hike, train rides, and other adventurous activities. We also honored our graduating seniors and presented scholarship awards to applicants headed to college or other post-secondary institutions.
Mark your calendars for our next Global Giving donation match day, Wednesday, July 15th, shortly after we return home from camp. Please consider supporting our work by making a donation that day, and Global Giving will provide a 40% matching gift for donations up to $1,000. Please support our campers AND make your donation stretch. We'll send more information as the matching day gets closer!
Thank YOU for your support and for making our mission possible!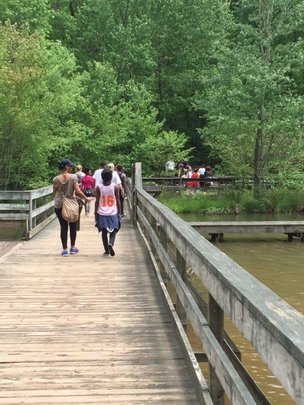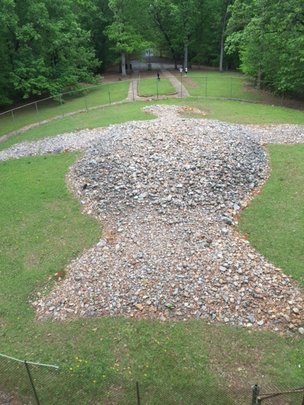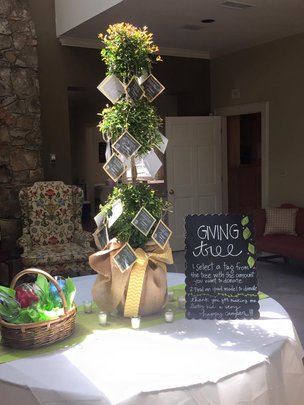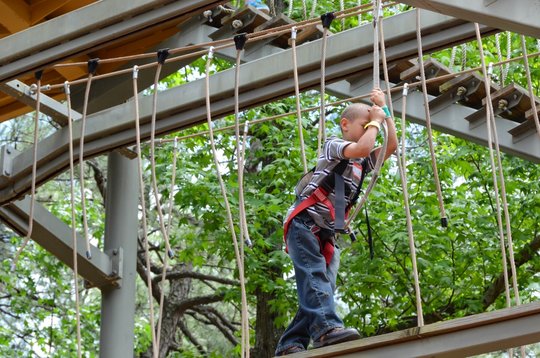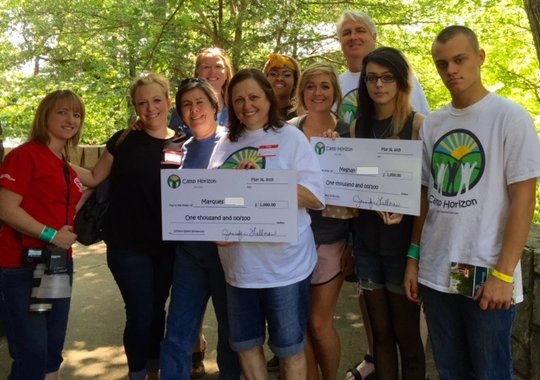 Links: