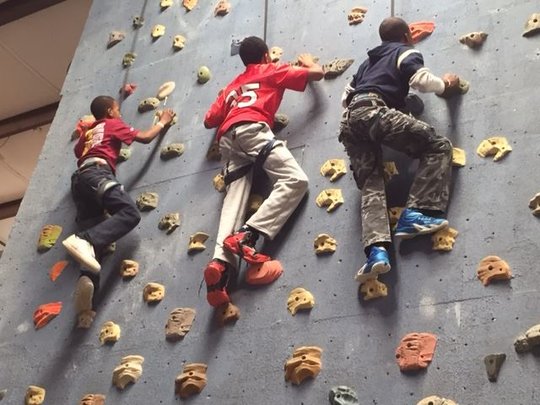 As Spring has finally sprung in the metro Atlanta area, we are already well underway in preparation for this year's Beach Themed Summer Camp 2015, starting July 4th!

Meanwhile, all those behind the scenes activities are happening too. This year we've welcomed many new faces to our strong Board of Directors team, and we're checking off our list of strategic goals to facilitate growth and partnerships. Much of our success in new recruitment this year is thanks to a new LinkedIn Partnership through their Volunteer Marketplace, which is a new and free service to a small charity like ours! This was a game-changer for us!

With our focused team, we've recently unveild our "new look" with our now 21st century website! We're very proud of the way it's turned out and for all the collaboration and work that went into it, although, no website project is ever complete. This iteration represents only "phase 1" with several more additions in the works.

Last month's outting brought our campers of all ages to Escalade Rock Climbing Gym for some personal and group challenges. It's this kind of contininuity that proves to our campers that they are important and that we're a stable presence for them as they grow and mature. For many of our campers, Camp Horizon is the only stable thing in their lives.

We know that consistency and genuine support, like that provided through our year-round programs, help to offset some of the negative aspects that a history of abuse and neglect confer. But there are lifetime effects that develop and hinder a child's emotional, mental, and physical health too. You can check out Dr. Nadine Burke Harris's TED Talk to hear her explain how stress negatively affects a child's development. Children who suffer abuse and neglect, who've suffered a trauma, are different than other children. Their brains and neurological systems learn to respond differently to stress, for instance. Keeping this in mind, we at Camp Horizon feel even more emboldened in our mission to bring love, respect, and nuturing guidance to kids who need it most, making a lifetime's difference, slowly, one child at a time.


As I look at my calendar, we've got our next Leadership Development Program teen retreat coming up in April, a casual and spunky fundraiser in May, our annual "Famly Reunion" for all alumni campers, volunteers, staff, and donors, and of course, our Summer Camp week kick-off on July 4th! (I can't wait!)

Thank you for your support and commitment to our Camp Horizon campers, a group who started out in life with the deck stacked very much against them. With our continued investment in their futures, we aim to imrpove their potential for success and even -- it's a lofty goal -- help mitigate or even prevent some long-term mental, psychological and physical problems.

YOU help to make the magic possible!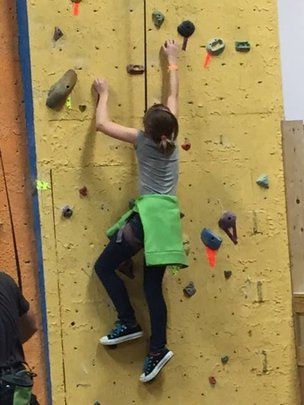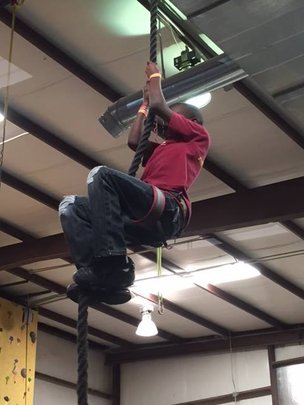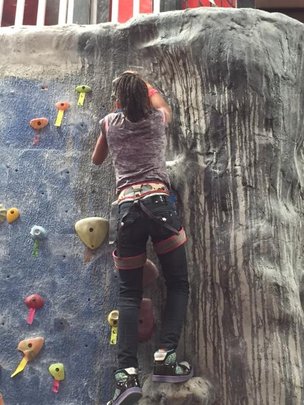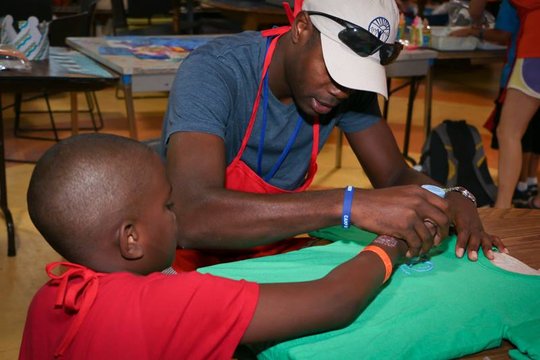 Camp Horizon's 32nd Summer Camp rounded up 35 mentors and matched 35 children aged 8-11 this past July, for our Western-Themed week of special magic for Atlanta's kids in foster care! It was an amazing time for all involved.
While we were there, our hosting facility, Camp Twin Lakes, held their annual radiothon to raise awareness and funds for their programs designed for special-needs children and adults. As a partner organization, Camp Horizon's fees are subsidized 80%! One of our alumni campers turned counselor, Cocoa, did a fabulous job sharing her personal story in a radio interview, which I've included for you to hear. We couldn't be more proud of her! I hope you like it as much as we do.

Even though our campers identities are protected by the State, preventing us from sharing their faces, actual stories can be even more powerful. Check out our online reviews and testimonials at Great Non Profits to read the newest experiences of some of this year's counselors and volunteers. We're proud to share that we've been "Top Rated" again for 2014 thanks to so many willing to write their own, uncensored stories on our behalf.

Because continuity is important for youth in general and specifically for kids who've been in foster care, we work hard to provide stability and consistency with our year-round programs. Last month, we all channeled our 80s alter egos and hit the roller rink; kids, teens, and adults. Some of us skated better than others. Fortunately, no one videotaped anything!

Last weekend, our teen campers aged 12-18 headed out back out to Camp Twin Lakes for our weekend-long retreat where they challenged themselves, participated in group activities and learned some key lessons about financial planning.

As I write this, we're gearing up for our annual fundraiser: Party on Purpose November 1st, and the planning is already well-underway for our big Holiday party in December.

Be sure to follow us on Facebook to stay more up to date, check out our website, and drop me a line if you have any comments or suggestions. I'd love to hear from you! You can also check out the attached article in Best Self Atlanta Magazine, where Camp Horizon is featured as this month's Best Cause on pages 70-71.

Thank you so much for your support as we work together to positively change the life trajectory of Atlanta's most vulnerable kids.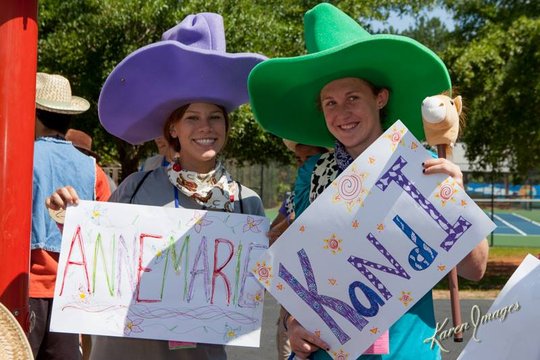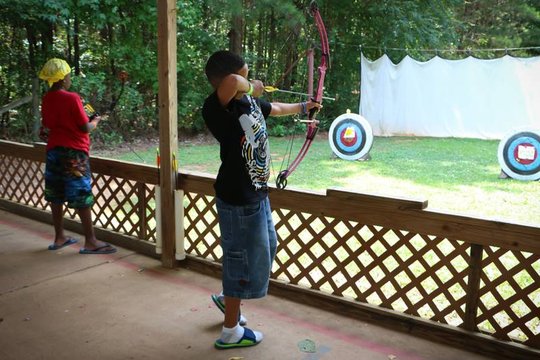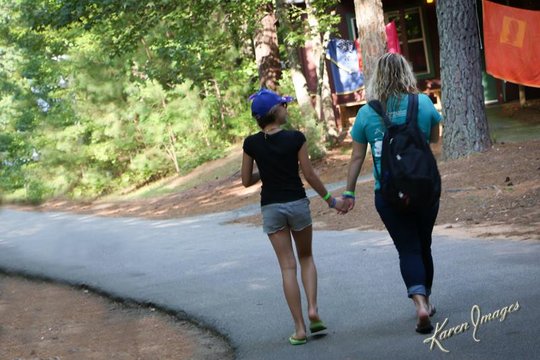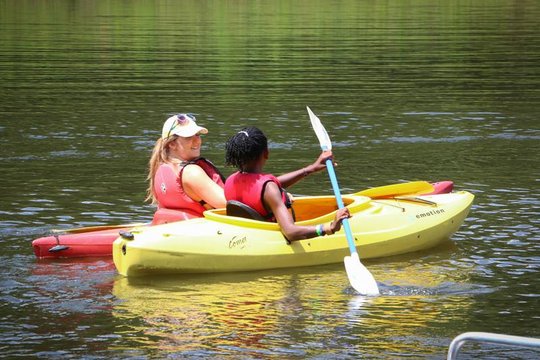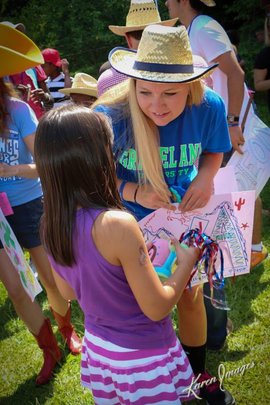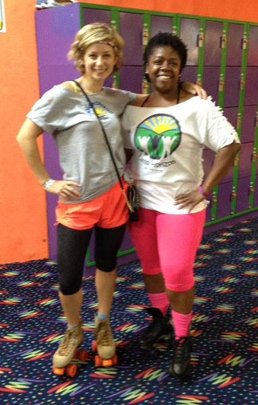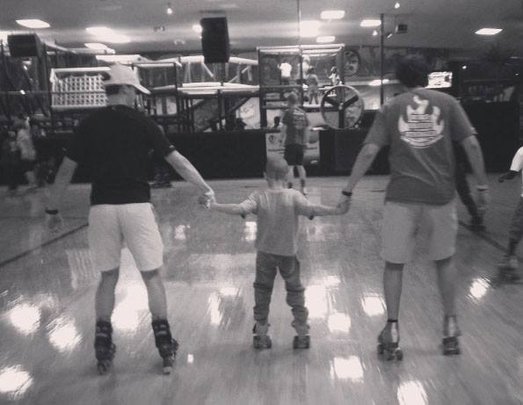 Links: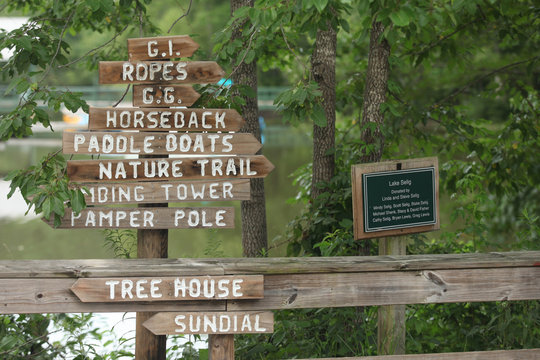 Now that it's officially Summer, our annual Summer Camp program is just around the corner! We're excited and have kids ready to go and on our waiting list! However, we're still seeking MALE mentors to volunteer this summer. If you or anyone you know is 18+ and potentially interested in having a great week mentoring a little boy aged 8-11 at Summer Camp, please let us know! We're still short 5 counselors. Because of our mentoring match, each child is paired with ONE adult. We don't want to turn any boys away, so please help, if you can!

Please direct all Summer Camp inquiries to Lea Levine, our Program Director: Lea.Levine@camphorizon.net

We've had a lot going on recently, and in early June partnered with Deloitte for the second year in a row for their annual employee volunteer Impact Day, where non-profits are chosen and employee time is donated to certain projects. My goals while in this role include overhauling our accounting and finance systems, and we made excellent progress in that direction! Our website conversion is well underway and should be launching in the next couple of weeks, in its first "phase." Our plans include being more interactive online and to better show what we're doing behind the scenes, while also discussing some interesting topics in our new blog posts. Stay tuned!

We also recently held our 3rd "Dine-Out" with Fifth Group Restaurants at their upscale Mexican restaurant Alma Cocina. Always a great excuse to get out to dine for a cause, as it costs nothing extra while you eat delicious food. We promote the dine-outs on Facebook, but with our new website we aim to be more vocal across several channels.

The few weeks before Summer Camp can start to feel like a blur, with all the prep that needs to happen. But I'm looking forward to one full week of being unplugged and focused on one little girl to prove to her that she's important and that she has value for being exactly who she is. It's the best week of my year!

While we are at Summer Camp this year, we'll also be participating in Global Giving's Thired Matching/Bonus Day fundraiser on July 16th. So keep a look out for those reminder emails, as any donation on that day up to $1,000 will be matched at 30%, until funds run out.

Enjoy your long Summer Days, and thank you for supporting Camp Horizon!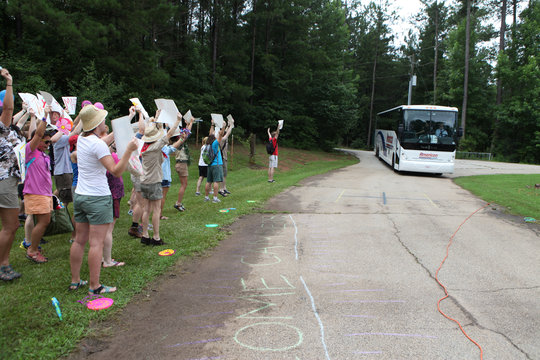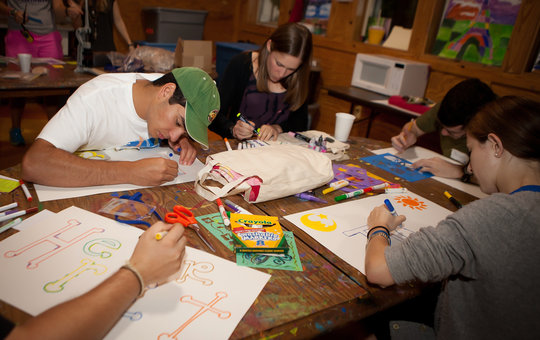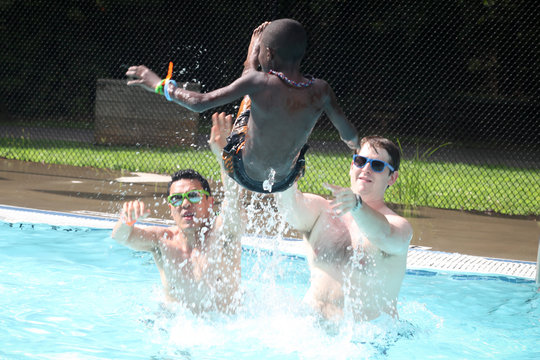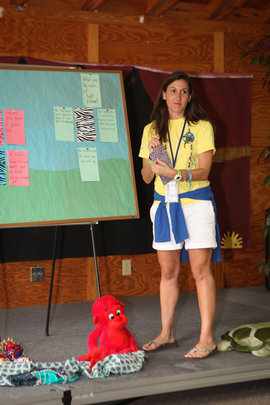 Links:
WARNING: Javascript is currently disabled or is not available in your browser. GlobalGiving makes extensive use of Javascript and will not function properly with Javascript disabled.
Please enable Javascript
and refresh this page.