In light of the holiday season, we wanted to share a story with you of a young girl whose life you have touched through your support of Project HOPE's work to provide assistance and care to refugees in Macedonia.
In late December, a Project HOPE team of staff and volunteers were visiting one of the refugee camps in Gevgelija and met Zahra – a young girl from Afghanistan passing through the camp with her mother. Zahra and her mother had made the majority of their trip from Afghanistan to Macedonia (more than 2,500 miles) on-foot and she did not know where they were headed next. Despite the hardships they face, Zahra showed great excitement while accompanying HOPE's team as they visited the children's tents and happily blew bubbles in front of the Christmas tree with HOPE's volunteer, Jessica. With sincere thanks to donors like you, Project HOPE has been able to touch the lives of people and children, like Zahra, who are without a home and in need of care this time of year. Please help us continue to make a difference throughout the next year by making a small donation today!
To learn more about HOPE's work in Macedonia, please visit our webpage and consider signing up for our newsletter by clicking here.
Wishing you a Happy New Year on behalf of the Project HOPE family around the world!
With gratitude,
Sara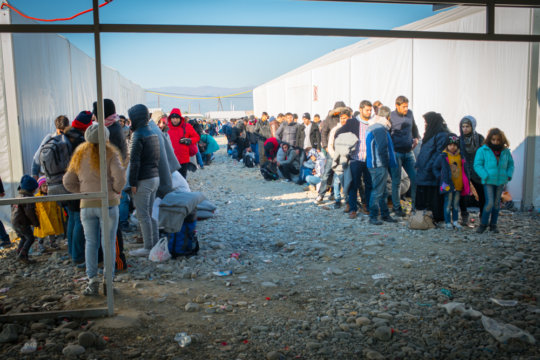 As winter approaches, more and more migrants and refugees are facing common threats that come along with cold weather including lack of warm clothing, limited food and shelter and increased susceptibility to illness. Many of the refugees passing through Macedonia left their homes in the summer and are ill-prepared for the coming challenges as the weather changes. One young Syrian mother waiting at the transit center in Gevelija did not have any winter clothes.

"It was summer when we started our journey. My baby is only seven months old."

Thanks to donations of clothes from the Macedonian people, the mother was able to find a jacket for her baby; however, she is one of many in need of assistance and Project HOPE is working hard to provide relief and care to as many refugees and migrants as possible over the coming months.

In early November, Project HOPE delivered its second shipment of donated medicines and supplies to the Ministry of Health in Macedonia – more is on the way – while also sending two medical volunteers to work in the Refugee Transit Center in Gevgelija.

HOPE volunteers, Dr. Corey Kahn and Nurse Louisa Reade Shawkat, have been working 3 rounds of 4 12-hour shifts at the transit center's health facility since November 6th, 2015, coordinating with Project HOPE staff on the ground and the Ministry of Health. The number of patients on their first day was limited – approximately 2,000 compared to the ranging 5,000 – 10,000 per day – due to a strike by ferry boat workers that stalled transportation of immigrants from Greece. Yet, there were still many patients to be seen with injuries ranging from bumps and bruises to head injuries. The medical supplies donated by HOPE to the transit centers have also made a big impact on the team's ability to provide quality care to patients. Of a donated Tympanic thermometer from HOPE, one of the doctor's said:

"[This thermometer] makes our work much easier, especially with the pediatric patients. No such product was available to us prior to HOPE's donation."

The number of individuals requesting medical assistance between Macedonia's two transit centers has risen to approximately 800 per day. Thanks to you and donors like you, Project HOPE will be able to continue providing quality health care and humanitarian assistance to these individuals and their families in Gevgelija, as they continue on their journey and search for a home.

For more information on HOPE's work responding to the refugee crisis, check out these compelling blog posts by HOPE's volunteer photojournalist, Ted Wendel, recently returned from Gevgelija.
Many thanks from all of us at Project HOPE!
Sincerely,
Sara Leonard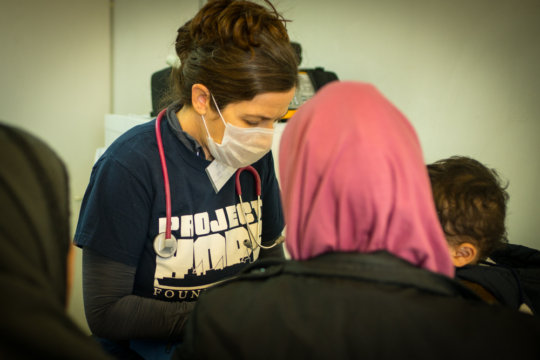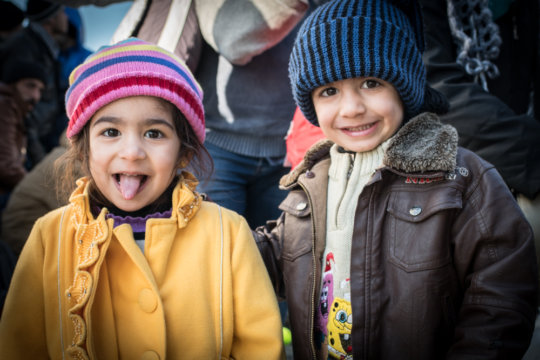 Last time we wrote to you, we told you about some of the exciting health care worker trainings Project HOPE has been conducting in select districts in India on diabetes prevention and care. To-date, more than 200 community health care workers and project staff have been trained and are now out in the community providing health and lifestyle advice.
Our team in India recently developed a video highlighting the exciting work of this program, "Project UDAY". Please check it out to learn more about this program and what it is working to accomplish.
Thank you for your support of Project HOPE's work in India and we look forward to updating you again soon!
WARNING: Javascript is currently disabled or is not available in your browser. GlobalGiving makes extensive use of Javascript and will not function properly with Javascript disabled.
Please enable Javascript
and refresh this page.