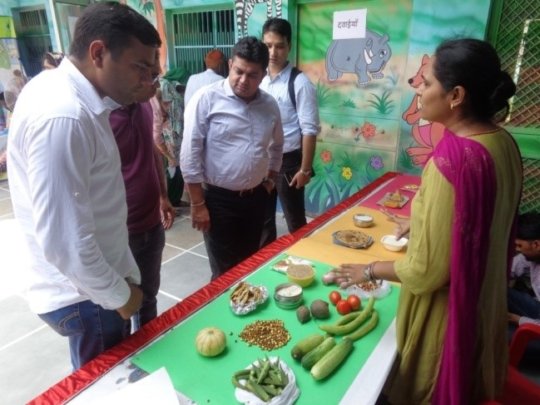 According to the International Diabetes Federation, there are 65 million people living with diabetes in India and that number is expected to increase to 109 million by the year 2030. Thanks to your generous support, Project HOPE is fighting hard to break that trend through Project UDAY in India.
With a focus on early detection, prevention, management and timely referrals, Project UDAY develops skilled healthcare professionals and patient networks to combat the rising problem of noncommunicable diseases. Project UDAY is strengthening the community response to diabetes through health education at festivals and events, as well as evidence-based training for healthcare workers.
"Through UDAY, we are bringing meaningful, long-term changes that benefit people with diabetes today and will hopefully prevent its onset with others moving forward," said Craig Waugh, Global Leader, Lilly NCD Partnership.
Thank you for joining us to make a difference in the lives of those impacted by noncommunicable diseases in India! With your support, we can truly help stop the growing rate of diabetes and provide sustainable health solutions for the future.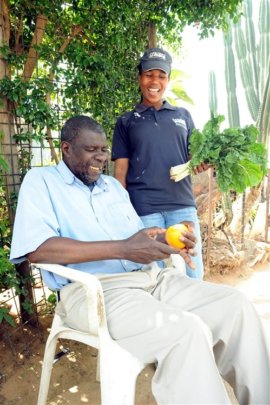 The HOPE Centre in South Africa continues to provide vital healthcare, education and patient support services to those suffering from chronic diseases. Since opening in 2012, the HOPE Centre has screened more than 12,674 community residents for diabetes and hypertension.
Community members often come to the HOPE Centre feeling hopeless and unsure of where to find help and treatment. In addition to receiving treatment, patients are also offered health education classes each day to help them achieve healthier lifestyles. The support and education patients receive from staff at the HOPE Centre is truly life changing and finally gives them the holistic care they need to have hope for the future.
Thanks to your generous support and compassion, the HOPE Centre is able to continue meeting the needs of those suffering from chronic illnesses in South Africa. Stay in touch with the HOPE Centre by visiting our blog.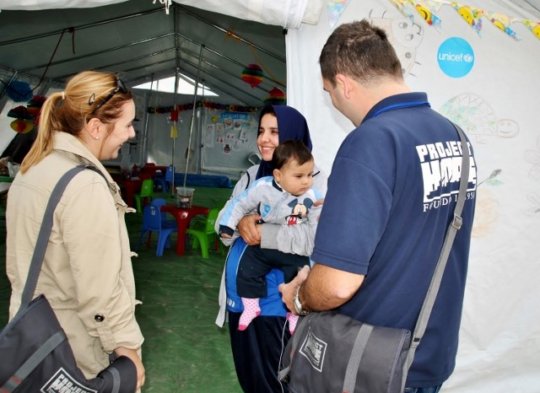 Project HOPE continues to provide lifesaving health care to those affected by the Syrian Refugee crisis in Macedonia. While our programs have reached thousands of refugees, the crisis is far from over. With the support of our donors, we can continue our work in Macedonia to help those suffering during this time.
To date, Project HOPE has delivered 5 shipments of medicines, valued at over $275,000. In addition, the 13 HOPE volunteers in Macedonia have provided more than 6,590 hours of care to refugees. Together with our donors, we have been able to provide thousands of refugees with the essential care they need. Thanks to your support 7-year old Syrian refugee Amina was able to receive the care she needed. Her story is just one of many that show the ways that Project HOPE is making a difference in the lives of refugees in Macedonia.
As we enter the last week of the GlobalGiving Refugee Matching Campaign, we encourage you to consider making a donation to help support our Syrian Refugee Relief Program. The campaign, which is matching donations at 50%, will go until Tuesday, August 16th. It is donors like you that make our programs possible, and we thank you for your generosity and support.
WARNING: Javascript is currently disabled or is not available in your browser. GlobalGiving makes extensive use of Javascript and will not function properly with Javascript disabled.
Please enable Javascript
and refresh this page.